291 Colorado Rye Whiskey (Single Barrel) Review
A cowboy walks into a bar and says "gimme a whiskey" and a bottle of 291 Colorado Whiskey is slammed onto the bar…or, at least, that's the idea that Owner and Distiller Michael Myers was looking to capture with his products. We have a bottle of the single barrel rye which is aspen stave finished. Sounds interesting so let's take a look!
Michael Myers decided to branch out from a successful career as a professional photographer and get back to the roots of his childhood, and perhaps to the roots of Americas' childhood as well. Heading west like a true pioneer, Myers quite literally converted his photography business into a distillery by using his copper photogravure plates to build his first still. Fast-forward to today, there is an entire portfolio of spirits coming from the brand–ten different spirits, as a matter of fact. Today we're reviewing one of those ten, the single barrel rye. To see what they had to say about the whiskey, we visited the Distillery 291 website:
Our flagship, Colorado Whiskey, is a single barrel rye whiskey distilled in a copper pot still, aged in American white oak barrels for one year, and finished with aspen staves. Unique, yet traditional, it has a flavor profile of cinnamon, rye bread, oak, and maple.

Made from malted rye and corn mash.

50.8% Alc/Vol – 101.7 PROOF
The label tells us this is bottle 47 of 62, and it's bottled at 101.7 proof. While there is no age statement, the back label tells us the whiskey is aged less than two years; it's probably worth noting that this whiskey does not bear the "straight" designation. With how dark the product is, and the low number of bottles from the barrel, we can only assume this is aged in well-charred small barrels.
Tasting Notes…
Nose – Very punchy grain leaps out of the glass first and foremost. Rye bread with a bit of dried fruit comes through…leaning toward a raisin note as it sits in the glass a bit.
Taste – Medium mouthfeel that seems good for the age. Has some heat in the form of rye and baking spice but it isn't drinking too hot, as ambiguous as that may sound. There is classic rye coming through. Oak influenced fruit shows up to the party…but leaves early and some baking spice takes over the show.
Finish – Short/medium. The spice, rye bread, and dried fruit linger and mix with a bit of oaky leather, and the latter note is what holds on the longest.
Craft Corner Evaluation: Not Ready
Final thoughts…
This whiskey was tasted on it's own, and then again tasted in a blind comparison alongside three other rye offerings that were close in proof. With all of the stickers from awards on the bottle I had a bit higher hope for the whiskey, but it's important to remember that this is a single barrel product so we will have to assume this barrel wasn't quite on-par with the barrel/s that were in competitions. I have no idea if the aspen stave finish had an impact on the product, it would be interesting to try 291 rye with and without the finish to dig into that a bit deeper. There is promise in this bottle with the toasty spicy rye and jam profile, but the whiskey itself seems like it would benefit from a few more years in the barrel. For me, it's just not there yet.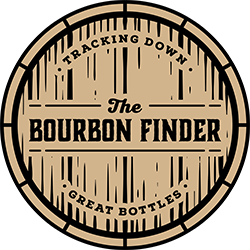 Our Craft Corner Evaluation: As mentioned in our About Us page, we're excited to share bourbon with our friends, family, and readers. There are enough critics, cynics, and curmudgeons in the whiskey world as it is. Our goal is to foster the bourbon community in a positive way by bringing fun and entertaining content whenever possible. As such, we decided that applying precise scores to whiskey was simply too serious for us. While there isn't a true definition of the Craft Whiskey category, we want to explore spirits from brands who identify as "Craft" with a system that indicates if the spirit is "Ready, Close to Ready, or Not Ready" as a means of dictating how close the spirit is to being on par with offerings from major distillers within the same price range. Pour a bit and enjoy, friends, these are the good old days of whiskey!