Barrell Craft Spirits Gold Label Bourbon
Serving up a hot and fresh review of a product bearing a monster of a price tag, today we're digging into Barrell Craft Spirits Gold Label Bourbon.  Will Schragis, Chief Innovation Officer at Barrel Craft Spirits, joined Jay and I on Weekly Whiskey to discuss this product and taste it prior to the official launch.  You can check out the video below, then read on for the full review.  Let's go!
If you're enjoying reviews of limited edition whiskeys like this, please let me know! I'm on Instagram or you may reach out to me via Email or Discord if you'd like to discuss bourbon, request reviews, or anything else.
Without further ado, here's the information on this release from Barrell themselves:
After two years of blending and finishing development, we are finally ready to announce the release of Barrell Craft Spirits Gold Label Bourbon. This is the longest blending and polishing process we have ever undertaken, utilizing custom toasted finishing casks and calling on part of our lowest yielding and most mature set of bourbon barrels.
BCS Gold Label Bourbon is a blend of 16 and 17-year-old straight bourbons. Barrels for this release were selected from four different collections: cherry bomb barrels with a rich mouthfeel, nutty oak-forward barrels, high proof and high complexity barrels, and barrels with pronounced milk chocolate notes. The last group underwent a secondary maturation in toasted virgin American oak casks before being added to this intricate and seductive blend.

Barrell Craft Spirits
This is a classically fruity bourbon, as sixteen years of maturation have produced an array of stewed and dried fruits of kaleidoscopic complexity. The overlay of toasted oak has rounded off all the sharp edges, leaving a soft and gentle profile that belies its high proof.
Tasting Notes…
Nose – Heady and luxurious to start out with warm oak, buttery vanilla and desserts not unlike baking chocolate chip cookies, a touch of buttercream and fruit.
Taste – A heavy mouthfeel that brings forward a creamy caramel, oak, and spice that all work in concert. As it moves across the palate the sweet marshmallow beginning starts to turn into a bold kick of spice that hangs on the palate mixing with a white fruit background.
Finish – This carries a long finish in every sense of the word. There is complexity in this pour and it really works from soft and supple sweet desserts into bold and rich bourbon characteristics with spice to round it out.
Final thoughts…
This special release from Barrell Craft Spirits really brings a lot to the market, and demands quite the price for it. Determining where this falls into your budget will be tricky–especially with the competition of Whistlepig's Boss Hog VIII.
If you're a fan of those higher-aged MGP bourbons, I believe this will truly scratch an itch for you. I tend to be sensitive to the sourced whiskey from the George Dickel distillery, and I don't find the TN bourbon in this blend to be off-putting in any way–Barrell is really flexing their ability to blend and finish with this one!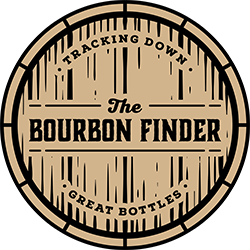 Our grading system: As mentioned in our About Us page, we're excited to share bourbon with our friends, family, and readers. There are enough critics, cynics, and curmudgeons in the whiskey world as it is, so our goal is to foster the bourbon community in a positive way by bringing fun and entertaining content whenever possible–as such–we decided that applying precise scores to whiskey was simply too serious for us (and didn't accurately showcase variability in taste from day to day). We use a simple grade school system to apply a grade to the whiskeys we review because we feel it is indicative of the whiskey's grade for us on that particular day. A grade of a "B" today may very well be a "B+" or even a "B-" on another day, so rather than focusing on a precise score today that may not stand the test of time, we are just sharing our overall grade of that pour for that one tasting. Pour a bit and enjoy, friends, these are the good old days of whiskey!