Chicken Cock Double Oak Kentucky Whiskey
Today's review is one that makes its own gravy in a sense.  At face value, this appears to be just another whiskey featuring a secondary maturation, which is quite obviously trending in the whiskey world these days.  To that point, Grain & Barrel Spirits (who owns the Chicken Cock brand) mentions that this release was specifically created in response to a surge in consumer demand for whiskey featuring a secondary finish.  While I feel that many of these releases can be a swing and a miss, I'm still interested in hearing the backstory on each one as well as trying them out for myself.  Let's dive into this release and see if the whiskey is as interesting as the press information behind it.
Looking to connect? I'm on Instagram or you may reach out to me via Email or Discord if you'd like to discuss bourbon, request reviews, or anything else.
Just as a quick note: If you tuned-in for the Whiskey Raiders Podcast episode from April 20th 2023, you're a step ahead of the game on this review, as Jay and I have dug into this bottle and shared our thoughts for listeners.
The first thing I noticed when unpacking this bottle was the small line of text underneath 'Double Oak'.  Do you see that?  Kentucky whiskey.  I found this interesting, because I wasn't aware that Chicken Cock was dabbling with liquid other than their bourbon and their rye.
Naturally, for this product to be called bourbon it would have to meet the legal criteria as discussed in What is the Difference Between Bourbon and Whiskey?  I immediately starting digging through the press material to find some answers, and they did not disappoint.
Where many–if not most–brands will age a product in a new charred oak barrel (a requirement to be labeled as bourbon) and then opt for a secondary maturation in a difference container to impart a finish, Chicken Cock has pulled an Uno reverse card and aged this Double Oak Kentucky Whiskey in used barrels for seven years before finally finishing it in…you guessed it: new oak barrels from hand selected wood.  Anyone else thinking what the hell?
The Chicken Cock Whiskey shelf talker explains a bit more about the wood finishing:
You can't have great whiskey without great wood and this expression is the perfect marriage of age and wood.  That's why we aged our eight-year-old whiskey in American oak barrels twice.  This process allows us to extract all the great flavor within the oak to create a robust and intriguing sipper that's likely to not last long on the shelves.

Matti Antila, Founder Grain & Barrel Spirits
Finally some of the pieces are fitting together, and it's making more sense to me.  Another point worth noting is the barrel shortage of 2014, where severe weather impacted logging so significantly that whiskey barrels became in extremely high demand.  Pivoting in a tough time, Chicken Cock made the choice to put their whiskey into used barrels for the time being.
When new barrels became more readily available, this product was dumped and re-barreled in the newly available barrels and then rested on the top floor of their aging facility at Bardstown Bourbon Company for over 18 months, completing the aging of the Kentucky Whiskey.  An example of desperate times calling for desperate measures, I suppose.
Now that I've covered the background of this release and have–hopefully–done a serviceable job of bringing everyone up to speed on the labeling, it's time to unscrew the classic jigger top, pop the cork, and give this Chicken Cock Double Oak Kentucky Whiskey a go.  Let's pour!
Tasting Notes…
Nose – Pleasantly nuanced.  Dark fruits, a dash of cocoa, and vanilla mixing nicely.  There's oak to be noticed here, but it's not taking up the entire stage.
Taste – Surprisingly fruity.  Zero ethanol coming through, and the layers are working well together.  A dash of nuttiness creeps in which mixes nicely with the sweet oak, dark cherry, and dash of chocolate notes.  A hint of spice exists too, which helps round this out well.
Finish – Shorter side of medium, but this finish is the type that leaves you wanting another sip.  The mild spice and rich layers of fruit and oak roll off gently.
Final thoughts…
I've got to hand it to Gregg Snyder and the team at Chicken Cock for making a double oaked product that doesn't abuse the base distillate.  I feel like many of the finished products (double oaked in particular) can come off as cloyingly sweet, or even artificial tasting, and this doesn't do that at all.
The packaging is on point, and even the proof is dialed in perfectly here.  I was certainly surprised that–even at 92 proof–this seemed to do everything I want.  This product is a great example for the times where I want to encourage folks who constantly beg for higher proof everything to take a slight step back and allow the producer to be the judge.  Of course there are times where I wish a particular product had just a bit more pop to it, the Chicken Cock Double Oak Kentucky Whiskey doesn't make that list.  I dig it!
Thanks for reading along.  If you try this out, please share your thoughts.  Join Jay and I in Discord, shoot me an email, or hit me up on social media.  Cheers!
The Bourbon Finder & Weekly Whiskey thanks Chicken Cock for graciously providing us a sample of their product. Being able to try new things in the whiskey space, without strings attached, is an opportunity we greatly appreciate. Per our review ethos, we provide objective reviews and commentary on media samples of spirits and products; remember, friends, these are the good old days of whiskey!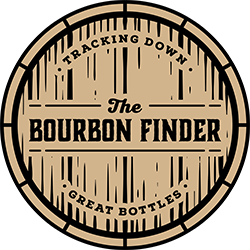 Our grading system: As mentioned in our About Us page, we're excited to share bourbon with our friends, family, and readers. There are enough critics, cynics, and curmudgeons in the whiskey world as it is, so our goal is to foster the bourbon community in a positive way by bringing fun and entertaining content whenever possible–as such–we decided that applying precise scores to whiskey was simply too serious for us (and didn't accurately showcase variability in taste from day to day). We use a simple grade school system to apply a grade to the whiskeys we review because we feel it is indicative of the whiskey's grade for us on that particular day. A grade of a "B" today may very well be a "B+" or even a "B-" on another day, so rather than focusing on a precise score today that may not stand the test of time, we are just sharing our overall grade of that pour for that one tasting. Pour a bit and enjoy, friends, these are the good old days of whiskey!