Colonel E.H. Taylor Jr. Barrel Proof 2021 (Batch 10, 127.3 Proof)
Today I'm taking a look at the 2021 release of Colonel E.H. Taylor Barrel Proof, which, according to the Buffalo Trace Distillery is "Crafted from hand-selected barrels, this bourbon is bottled directly from the barrel; uncut and unfiltered at more than 125 proof.". True to the distillery's claim, this year's release clocks in at 127.3 proof. Let's get into it!
If you've been keeping up to date with my reviews, you're probably familiar with barrel proof products.  A comparison that is fun to make (for more reasons than just the liquid) is Stagg Jr. and EH Taylor Barrel Proof.  Maybe we'll dig more into that in a future review or comparison.
As always–I wanted to take a look at what the brand had to say about the product–here is text from the Buffalo Trace Distillery website about this year's release of EH Taylor Barrel Proof:
It reflects the way whiskey was produced in the days before Prohibition, when Edmund Haynes Taylor, Jr. was the owner of Buffalo Trace Distillery. Drawn from barrels aged in warehouses constructed over a century ago under Taylor's watchful eye, the taste is smooth, yet powerful and uncompromising, just like its namesake.

Buffalo Trace Distillery
Let's go with a tasting of Batch 10.  While I always taste as objectively as I can, it's worth nothing that products that are released year after year will end up making their own gravy in some sense–what I mean here is that there's fun to be had comparing one batch to another (to another!).
This bottling is the tenth batch of EH Taylor Barrel Proof, for whatever that is worth in your own comparisons with previous batches.  For your reference, below I have listed the batches of EH Taylor Barrel Proof (to the best of my knowledge):
134.5 Proof
135.4 Proof
129.0 Proof
127.2 Proof
127.5 Proof
128.1 Proof
129.7 Proof
129.3 Proof
130.3 Proof
127.3 Proof
Tasting Notes…
Nose – Sweet apple pie, dark cherries, rich caramel, boozy vanilla custard, Crème Brûlée, nutmeg, clove, and bold oak.
Taste – Whew! A great mouthfeel and very rounded palate.  Just a rollercoaster of flavor.  The big cherry and fruity notes come through up front.  Apple pie, maybe even a touch of apricot mixing in.  This has a background of rich oak that's backed up by a pile of spice.  This moves from fruity to desserty to spicy and back again.
Finish – Truly impressive finish.  This fluctuates between the front and back of the palate with sweet delicious baked fruits, oak, caramel, vanilla, and spice.  It's nearly everything you could ever ask for.
Final thoughts…
This is a truly impressive bottle.  I have sipped through a few of the releases of this product and usually preferred the Stagg Jr. releases over the EH Taylor, but this 2021 release of Col. E.H. Taylor Jr. Barrel Proof is one for the books!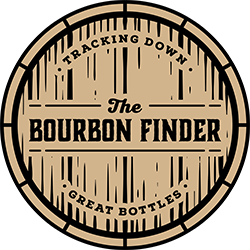 Our grading system: As mentioned in our About Us page, we're excited to share bourbon with our friends, family, and readers. There are enough critics, cynics, and curmudgeons in the whiskey world as it is, so our goal is to foster the bourbon community in a positive way by bringing fun and entertaining content whenever possible–as such–we decided that applying precise scores to whiskey was simply too serious for us (and didn't accurately showcase variability in taste from day to day). We use a simple grade school system to apply a grade to the whiskeys we review because we feel it is indicative of the whiskey's grade for us on that particular day. A grade of a "B" today may very well be a "B+" or even a "B-" on another day, so rather than focusing on a precise score today that may not stand the test of time, we are just sharing our overall grade of that pour for that one tasting. Pour a bit and enjoy, friends, these are the good old days of whiskey!