Daviess County Bourbon Review
Bourbon is so entrenched in American history that I'd go so far as to say it's nearly impossible to tell where one ends and the other begins. Iconic family names, distilleries, and brands have come and gone throughout the years, and occasionally we see a long-dormant name revived to be restored to glory. Lux Row Distillers have taken just such a step in bringing the Daviess County products back to the forefront of American whiskey. Pairing bourbon brands with stories, myths, and lore is an inherent part of this wild world of whiskey we're all operating in, so without further ado–let's have a look!
As I mentioned in the intro, Lux Row is resurrecting a historic brand to (hopefully) restore it to glory. I personally have a soft spot for these tales, and would love seeing more brands brought back into the light. With so many barrels of bourbon aging right now in this Country it certainly makes me believe there is plenty of room for things like this to happen, or maybe that's the renaissance man in me romanticizing…either way, I dig it. In reading more about the Daviess County products, we checked out what they had to say over on the Lux Row website:
With a heritage dating back to 1874, Daviess County Distilling Company was one of the first great bourbon distilleries of Kentucky. It also paved the way for more than a dozen other distilleries that opened in Daviess County pre-Prohibition.

Now, in honor of the county's rich history, we are reintroducing Daviess County Bourbon to the world. Featuring a unique blend of ryed and wheated mashbills, it's a masterpiece unmatched in both flavor and heritage.

Welcome back, old friend.

luxrowdistillers.com
A bit of a unique twist on this lineup–we have a blend of two mashbills (one being wheated while the other is high-rye) that are offered in a straight bourbon as well as two finishes. These are not age-stated KSBW so we can assume the "base" bourbon is at least four years. The finished products were aged an additional six months in their respective finish casks (French Oak or Cabernet Sauvignon). Enough talk, let's pour!
Tasting Notes…
Straight Bourbon
Nose – Caramel, fruit, & honey with some vanilla (pretty standard bourbon profile). Overall it's pretty light, but a lot of swirling opens up a touch of something like praline. A sweet wheat bread with a touch of corn shows a bit of youth.
Taste – The mouthfeel is just alright. Nothing wrong, but it's not standing out. Sweet vanilla and a touch of…maybe a light brown sugar. Honey-esque. The 96 proof points actually shine here, as sometimes a younger bourbon without any heat can seem almost bland…this stands up a bit more.
Finish – The finish isn't very long or complex, but there's a good sweetness that makes it enjoyable, albeit brief. I can get the impression that this would really come into it's own with a bit more time in the barrel.
Cabernet Sauvignon Finish
Nose – Dark caramel and rich red fruits. Quite fruity indeed. The toasty wheat is still there for me, in a nice way, and it's interesting how the spice from the high-rye portion of the mash is totally non-existent here. It's starting to remind me of some buttered homemade wheat bread with jam on it. I wouldn't say it smells quite the same, just that it reminds me of that.
Taste – Pretty rich on the palate as well. Really nice fruit profile here without coming across the palate like wine. I feel like I catch some of the rye spice here on the sides, but it isn't a lingering spice. It's also playing second fiddle to the fruit and darker caramel.
Finish – This is a longer finish than the straight bourbon; however I'd call it medium. Again I'm catching a touch of that rye, but the finish is more fruity than anything else. A pretty good take on a wine finished product.
French Oak Finish
Nose – This seems to be the most complex on the nose. Mocha, maybe even toffee working in here. The oak is evident, and I dig it. The oak is really doing a good job of making this product feel more mature right off the bat.
Taste – Slightly thinner mouthfeel on this, but not off-putting. Just notable in comparison to the other two products. The heat is evident more as it couples with a nice punch of spice, but it's well within it's lane. This is lightly sweet, and in a more vanilla and oak influenced way. Again I catch that cocoa or mocha note as the rye spice stands up to say hi.
Finish – I think the flavors are sticking around a lot more here. The finish is the longest of the three. As the toffee and chocolate notes fade there's a prominent Madagascar vanilla note that slowly gives way to oak and rye spice. That spice is doing it for me, too. While the finish is oaky and spicy–I wouldn't say it's drying or astringent. The best finish of the three products I'd say.
Bourbon Finder Grades:
-Straight Bourbon: C+
-Cabernet Finish: B
-French Oak Finish: B
Final thoughts…
All in all this is fun lineup. If you'd like to see the livestream of myself and Jay (from t8ke.review) tasting through the Daviess County bottles and digging deeper into the bottles, you can find that on TheBourbonFinder's YouTube Channel. In the end, this is fine whiskey that we confidently believe is sourced from Heaven Hill, and while the straight bourbon is lighter and younger in profile, there are no flaws to be found. Between the Cabernet finish and the French Oak finish I tend to choose one or the other as the one I like most on that particular night. These are worth checking out, but here's to hoping the price-point stays reasonable. Ultimately, I'm happy to see Daviess County being brought into modern light. I'd love to see more brands restored to their former glory, even brands that are still on the shelf but have fallen from grace (I'm lookin' at you, Old Crow). Thanks for checking out this larger-than-average write up, and I hope to chat with more of you in Discord about this release as it hits shelves across the country.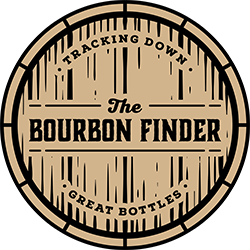 TheBourbonFinder thanks Lux Row for graciously providing us a sample of their product. Being able to try new things in the whiskey space, without strings attached, is an opportunity we greatly appreciate. Per our review ethos, we provide objective reviews and commentary on media samples of spirits and products; remember, friends, these are the good old days of whiskey!
Our grading system: As mentioned in our About Us page, we're excited to share bourbon with our friends, family, and readers. There are enough critics, cynics, and curmudgeons in the whiskey world as it is, so our goal is to foster the bourbon community in a positive way by bringing fun and entertaining content whenever possible–as such–we decided that applying precise scores to whiskey was simply too serious for us (and didn't accurately showcase variability in taste from day to day). We use a simple grade school system to apply a grade to the whiskeys we review because we feel it is indicative of the whiskey's grade for us on that particular day. A grade of a "B" today may very well be a "B+" or even a "B-" on another day, so rather than focusing on a precise score today that may not stand the test of time, we are just sharing our overall grade of that pour for that one tasting. Pour a bit and enjoy, friends, these are the good old days of whiskey!