Elijah Craig Toasted Barrel
Today I'm tearing into a bottle of the new Elijah Craig Toasted Barrel bourbon.  Seeing as how Elijah Craig is purported to be the Father of Bourbon, and is (at least in some versions of bourbon lore) credited with being involved with the first charred-oak aging of America's native spirit, I can only wonder what in the hell he would think of the state of oak containers today.  Charring, toasting, seasoning, and barrel finishes as well!  This whiskey world never stops entertaining us.  Well, enough chat, let's dig in!
It's difficult to think about this new offering from Elijah Craig without comparing it to products Old Forester's 1910 or Woodford Reserve's Double Oaked (or even Double Double Oaked).  These bourbons finished in a secondary container to impart new layers of flavor are certainly finding a foothold in the whiskey world.  Let's see what Elijah Craig had to say about this new release on their website:
In 1789, Elijah Craig discovered greatness when he first charred oak barrels to make Bourbon. Today, we honor his innovative spirit with Toasted Barrel: a unique expression that is charred to start and toasted to finish. This expression takes our award-winning Small Batch and finishes it in a second, custom toasted barrel for an added layer of sweet oak complexity. The result is a 94-proof Bourbon with notes of baking spices & chocolate, and a long, smooth finish.
So first the bourbon is aged as standard Elijah Craig Small Batch, and then finished in a toasted barrel that also receives a flash char.  Let's pour a bit and see what all of this woodwork has done for us.
Tasting Notes…
Nose – Rich vanilla and caramelized sugars come through, and while I catch some of that roasted marshmallow from the campfire.  A touch of smoke but it's not acrid.  If anything this is less sweet than I expected on the nose.  A good background of oak.
Taste – Medium feel, which is to say it doesn't strike me as being thin or heavy.  The oak structure is evident, but this isn't heavy or tannic in that department.  Some cocoa and sweet vanilla mixing with dark sugars and a hint of fruit.  I had expected a heavier sweetness or an imbalance of either oak or smoke, but it's really quite balanced.
Finish – A medium finish caps off the pour here.  The sweet marshmallow and chocolate notes are playing together pretty nicely, but don't quite stick around as long as the final breath of oak and char fade away.
Final thoughts…
To be quite honest I think this is a good addition to the Elijah Craig lineup.  I feel like there's something missing, for me, as it seems only a bit more exciting than the standard Elijah Craig (and is double the price).  Where I feel this one could have used just a little more attention is the proof.  I'm a believer that the distillers and blenders well-and-truly know their products, and they've done a good job making this whiskey, but damn if I don't crave just a little more heat to go along with the s'mores they had cooking over the campfire here!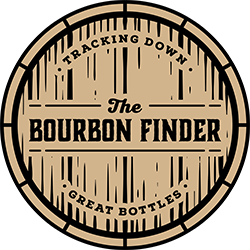 Our grading system: As mentioned in our About Us page, we're excited to share bourbon with our friends, family, and readers. There are enough critics, cynics, and curmudgeons in the whiskey world as it is, so our goal is to foster the bourbon community in a positive way by bringing fun and entertaining content whenever possible–as such–we decided that applying precise scores to whiskey was simply too serious for us (and didn't accurately showcase variability in taste from day to day). We use a simple grade school system to apply a grade to the whiskeys we review because we feel it is indicative of the whiskey's grade for us on that particular day. A grade of a "B" today may very well be a "B+" or even a "B-" on another day, so rather than focusing on a precise score today that may not stand the test of time, we are just sharing our overall grade of that pour for that one tasting. Pour a bit and enjoy, friends, these are the good old days of whiskey!