Elmer T. Lee (Single Barrel)
Of the many products in the Buffalo Trace portfolio, they can be broken down more simply by looking at the mashbill. Elmer T. Lee is from the "mashbill #2" line. If you're looking for more information on the various mashbills, check out the graphics Blake, from Bourbonr, has put together. To address the elephant in the room: yes, Buffalo Trace's products are allocated and can be very difficult to find; however, I was able to find one (yes it took a long time) and today I'm sharing it with you. Let's take a look!
A big part of what I'm out to do is find (TheBourbonFinder, get it?😁) bottles at retail so I can share my experience with you–the reader. You won't often see mention of purported secondary market "value" in my write-ups, or see glory shots of unopened bottles on my social media, and you'll likely never see things of that nature in my grading or tasting notes.  The reasoning there is quite simple: I'm only interested in the whiskey.
Well…the whiskey, and sharing the whiskey experience with you. There–with that out of the way–let's see what Buffalo Trace has to say about this single barrel expression on their website:
Named after Master Distiller Emeritus Elmer T. Lee, this whiskey is hand selected and bottled to the taste and standards of Elmer T. Lee himself. Perfectly balanced and rich, as declared by the man who knows how great bourbon should taste.

buffalotracedistillery.com
Mashbill #2, single barrel, and 90 proof…there's obviously a correlation to Blanton's here. Posting this Elmer T. Lee review in the Summer of 2020 also reminds us of the upcoming USA debut of Blanton's Gold. Well, enough about the horse-topped bottles. Let's see what Elmer has in store for us!
Tasting Notes…
Nose – Big fat caramel apples. Green apples. Toasted almonds…dare I say marzipan? Yes, dammit, marzipan. Vanilla rolling around here and dark fruit with a hint of dark spice.
Taste – Medium mouthfeel, essentially zero heat. Delicious caramel sweetness over apples. Like a baked apple dessert. I'm reticent to admit the fact that I'm not really a huge fan of apple pie, but don't pull my American card just yet, because I've got a note for you: this is a big old truckload of apple crisp with a bit of almond crumble over top (does that redeem my apple pie treason?). As this works through the palate more I'm getting some cherry and maybe even a craisin note here. A wisp of warehouse funk…maybe you'd call this leather, I could see it either way. For a 90 proof expression this is impressive.
Finish – Low heat. Again, almost zero ethanol…but the flavors from this are sticking around nicely. This is sweet, it's fruity, it has some complexity in the form of aged oak and light nuttiness. As far as finishes go, this is damn good. Close to top marks.
Final thoughts…
As my friend David Jennings has said in reference to Buffalo Trace products: "People love to hate, and hate to love them.". He's dead-right, of course. It's no secret that Buffalo Trace has achieved such a high level of notoriety, fame, and hype with their releases that they could quite literally never make another press release, and still sell every damn bottle they ever package until the end of time.
I'm not interested the hype or the hate, just the whiskey, and if I'm totally honest with you…Elmer T. Lee is just damn tasty whiskey. Don't go bankrupt trying to track this, or any, whiskey down. But by all means give it a try if you have a chance, and hopefully do it without the love to hate or hate to love in your mind. Cheers!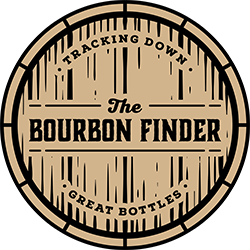 Our grading system: As mentioned in our About Us page, we're excited to share bourbon with our friends, family, and readers. There are enough critics, cynics, and curmudgeons in the whiskey world as it is, so our goal is to foster the bourbon community in a positive way by bringing fun and entertaining content whenever possible–as such–we decided that applying precise scores to whiskey was simply too serious for us (and didn't accurately showcase variability in taste from day to day). We use a simple grade school system to apply a grade to the whiskeys we review because we feel it is indicative of the whiskey's grade for us on that particular day. A grade of a "B" today may very well be a "B+" or even a "B-" on another day, so rather than focusing on a precise score today that may not stand the test of time, we are just sharing our overall grade of that pour for that one tasting. Pour a bit and enjoy, friends, these are the good old days of whiskey!