Found North Cask Strength Rye (Batch 03)
Today marks the second review of the week for Found North, the first was Cask Strength Whisky (Batch 04) and today we'll take a look at the Cask Strength Rye (Batch 03).  Found North is a brand launched amidst the global pandemic by a pair of brothers who wanted to bring Canadian distillate to the American market, but with a focus on targeting bourbon drinkers specifically.  As you saw in the review of the Cask Strength Whisky, these are well-aged spirits that really span across the flavor wheel.  Let's see how the rye is and how it compares to the whisky.
Looking to connect? I'm on Instagram or you may reach out to me via Email or Discord if you'd like to discuss bourbon, request reviews, or anything else.
As I did in the first Found North review, I wanted to link you to the video interview with Nick Taylor on Weekly Whiskey.  Nick's enthusiasm and gusto for the spirits world is something to behold.
It should be no surprise at this point that the Cask Strength Rye is a blend of mature distillates aged in a combination of casks that is bottled at cask strength without additives to really hit the mark for the enthusiast.
Here is a quote from the Found North website about Batch 03:
Batch 003 is a 5-whisky blend created to accentuate a vibrant, zesty, fruit-forward nose and palate combination rarely seen in rye whisky. The whisky was built around an 18 year old rye aged in ex-tequila barrels with a verdant and floral nose combined with an herbaceous spiciness. We enriched the fruitiness by blending in an additional 18 year rye aged in ex-Speyside scotch casks and a surprisingly delicate 21 year old corn component aged in used American oak. Lastly, we provided a foundation of baking spices and brown sugar using a 17 year rye and a 25 year corn, both aged in Hungarian oak.

Found North Whisky
I don't want to copy and paste the entirety of the first review, but I think it's important to discuss Found North's transparency.  They want the consumer to know as much as possible about the bottle they are purchasing, and I can get on board with this style of marketing.  Below you'll find information about their labeling.
Each bottle lists the grain percentages per recipe, which may seem like a declaration of mashbill to the American whiskey enthusiast–but that's where you would be wrong! They are listing their blend on the bottle, so these are liquid percentages per distillate.
Still a bit confused? Check it out: Found North is utilizing distillates that are each made of 100% single grains–meaning Batch 04 of their Cask Strength Whisky (which lists 80% Corn | 19% Rye | 1% Malt) is comprised of 80% corn whisky that was distilled from 100% corn, 19% rye whiskey that was distilled from 100% rye, and 1% of the liquid in the blend is made from 100% Malt. It's wordy, and make take a few reads (or a few views of the video above) to totally sink in, but I find it fascinating.
If I was a little excited about the Cask Strength Whisky, you can imagine how wound up I am to dig into a product that almost always piques my interest.  Rye.  Here we go with the Found North Cask Strength Rye (Batch 03). Batch info below:
2,792 Bottle Outrun
17-25 Years Old
55.1% ABV | 110.2 Proof
64% Rye | 32% Corn | 4% Malted Barley
Non-Chill Filtered
No Additives
Natural Color
Tasting Notes…
Nose – Bright and vibrant.  Oak and spice rise from the glass quickly, but really start to blend nicely with a sweet honey and white fruit note.
Taste – Begins with a nice bright, but rich, sweetness that reminds me of glazed donuts, honey, and fruit cobbler.  Not quite apple, pear, or peach, but somewhere in the middle of those.  A bit of oak holds this together and then the big spicy rye rounds it out.
Finish – As the sweetness from the front palate slowly melts into a spicier rye not I'm finding the uniqueness of this pour to be pretty fun.  This hits different parts of the flavor wheel than most of the Canadian rye on the market, and the honey notes really fade into a nice baking spice and ultimately that classic rye finish.
Final thoughts…
Between the Cask Strength Whisky and the Cask Strength Rye I find myself leaning a bit more toward the rye.  These are both fun (and pretty damn unique) pours, and I have to give some real credit to Found North for setting entirely new goalposts for the whiskey industry in terms of transparency, innovation, and quality.
TheBourbonFinder thanks Found North for graciously providing us a sample of their product. Being able to try new things in the whiskey space, without strings attached, is an opportunity we greatly appreciate. Per our review ethos, we provide objective reviews and commentary on media samples of spirits and products; remember, friends, these are the good old days of whiskey!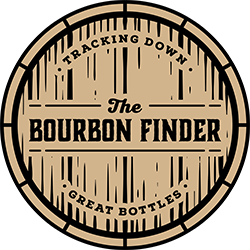 Our grading system: As mentioned in our About Us page, we're excited to share bourbon with our friends, family, and readers. There are enough critics, cynics, and curmudgeons in the whiskey world as it is, so our goal is to foster the bourbon community in a positive way by bringing fun and entertaining content whenever possible–as such–we decided that applying precise scores to whiskey was simply too serious for us (and didn't accurately showcase variability in taste from day to day). We use a simple grade school system to apply a grade to the whiskeys we review because we feel it is indicative of the whiskey's grade for us on that particular day. A grade of a "B" today may very well be a "B+" or even a "B-" on another day, so rather than focusing on a precise score today that may not stand the test of time, we are just sharing our overall grade of that pour for that one tasting. Pour a bit and enjoy, friends, these are the good old days of whiskey!