Kentucky Owl Wiseman Bourbon
Today we're taking a look at the Wiseman Bourbon offering from Kentucky Owl. This is a brand that has only been on the modern scene for a handful of years, although there are deep pre-prohibition era roots for the now Stoli-owned producer. In a previous review I dug into the extremely limited (and spendy) Kentucky Owl Dry State release, and I can't help but feel like today's product is the pendulum swinging the other direction, and showing what they have to offer on a much smaller budget. Let's take a look at Kentucky Owl Wiseman Bourbon.
Looking to connect? I'm on Instagram or you may reach out to me via Email or Discord if you'd like to discuss bourbon, request reviews, or anything else.
As I brought up in the intro to this review, Kentucky Owl has previously released some very expensive (and highly sought) whiskey.  The first batches of their rye are still hunted today, many years after the initial release.
While Kentucky Owl did not distill the products they rolled out, they leaned on the blending expertise and palate of Dixon Dedman to craft their luxury-priced releases.  Dedman has since moved-on and started a new project (dubbed 2XO) and today's review showcases products that landed since his departure.
So what can we expect from these bottles?  If you've listened to the January 19th release of the Whiskey Raiders Podcast, you've heard Jay and I discuss these products and share opinions and tasting notes–but to elaborate a bit we have a Kentucky Straight Bourbon Whiskey that does not bear an age-statement.  The designation of 'Straight' in conjunction with a label lacking an age-statement tells us that the whiskey in the bottle is at least four years old.  What can we expect to find?  Here's what the brand has to say:
"Kentucky Owl® is an exceptional whiskey with the thirst to learn, the hunger to build, and the mind-set to dream. This is a drink for those with a pioneering spirit that knows no bounds. For those who want to take on a world filled
with imperfections, and make it something
greater, we made the Kentucky Owl®
THE WISEMAN™ . Wisdom. Progress
and innovative spirit, distilled in every bottle"

Kentucky Owl
Here we go, then, I'm ready to dig in.  As always, I have tasted through this expression a number of times before grading and sharing my thoughts on it.  I'm excited to share some tasting notes and let you know where it lands for me.  Let's go!
Tasting Notes…
Nose – Decent layers of oak, sweetness, and balance with spice.  Caramel and buttered popcorn stand out to me, almost like Cracker Jacks and a bit of banana nut bread.
Taste – The banana nut bread jumps right out at me with brown sugar, caramel, then moving into a bit more savory side with oak and baking spice.  A touch of fruit mingles in.
Finish – The sweetness from the front of the palate shifts nicely into oak and baking spice that hangs on for just long enough to be called a medium finish that leaves me wanting another sip.
Final thoughts…
This release is nearly as polar an opposite from Kentucky Owl Dry State as it could be; however, that's not necessarily a bad thing. It shows great balance, and holds on with a finish that is enjoyable. All in all this stands out as being above average and should be widely available.
The Bourbon Finder & Weekly Whiskey thanks Kentucky Owl for graciously providing us a sample of their product. Being able to try new things in the whiskey space, without strings attached, is an opportunity we greatly appreciate. Per our review ethos, we provide objective reviews and commentary on media samples of spirits and products; remember, friends, these are the good old days of whiskey!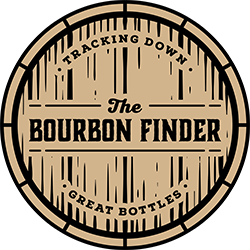 Our grading system: As mentioned in our About Us page, we're excited to share bourbon with our friends, family, and readers. There are enough critics, cynics, and curmudgeons in the whiskey world as it is, so our goal is to foster the bourbon community in a positive way by bringing fun and entertaining content whenever possible–as such–we decided that applying precise scores to whiskey was simply too serious for us (and didn't accurately showcase variability in taste from day to day). We use a simple grade school system to apply a grade to the whiskeys we review because we feel it is indicative of the whiskey's grade for us on that particular day. A grade of a "B" today may very well be a "B+" or even a "B-" on another day, so rather than focusing on a precise score today that may not stand the test of time, we are just sharing our overall grade of that pour for that one tasting. Pour a bit and enjoy, friends, these are the good old days of whiskey!