Maker's Mark 101
Maker's Mark has forever been a brand that has been steadfast in their stance on the age and proof of their products.  Ten years ago we saw the introduction of Maker's 46 which brought a new profile to the same beloved wheated bourbon Maker's is known for.  Around six years ago we bourbon geeks gobbled up the Maker's Mark Cask Strength release.  It seems that as time goes on Maker's Mark is offering more enthusiast based products, which is what I'm reviewing today.  Enter Maker's Mark 101.
I can see the reasoning behind Maker's Mark (as a brand) wanting to keep their whiskey (or whisky as they spell it) on-profile.  Until 2019 they hadn't even released a true limited edition (aside from various wax dips).  2019's Limited Edition (RC6) was a big step in what I believe is the correct direction for the Loretto, Kentucky distillery.   The following is from the Maker's Press Release on the 101 proof holiday release:
Maker's Mark® 101 is a bolder interpretation of our classic wheated whisky, bottled at 50.5% abv. This unfiltered expression exhibits a rich and creamy mouthfeel, with a mellow, lingering midpalate finish that combines the smoothness of classic Maker's Mark, with enhanced natural notes of caramel and spicy fruit. Maker's Mark 101 will launch nationally this holiday season for a limited time.

-Press Release
Keeping the age the same as the flagship bourbon, while increasing the proof point will allows bars, restaurants, and consumers to tinker with the product a bit by adding it to a cocktail or perhaps adding water or ice.  Not that I expect the die-hard Maker's Mark fan will suddenly gobble up a 101 proof product (Turkey pun intended) but I do think there's space for a whiskey drinker to expand and try new things with a bourbon they had, perhaps, been neglecting.
Today we're looking at the Maker's Mark 101 proof offering.  Time for a pour!
Tasting Notes…
Nose – Inviting and soft.  There's a light layer of fruit in here, but it's not super pronounced as any one particular item from the fruit bowl.  Vanilla is working nicely and I'm getting something of a sweet syrupy nose as well.  It's enjoyable.
Taste – Warm.  This carries itself well.  The mouthfeel is nice and the overall impression is a more bold bourbon than I was expecting.  Caramel and sweet light fruits mix in here with a little hint of brown sugar.
Finish – A medium finish that shows complexity.  Kind of leaning toward a brighter flavor but there's a kiss of oak in there that's helping round it out.
Final thoughts…
I don't think this is going to change the world for a lifelong Maker's Mark drinker who thinks the product was everything it needs to be at 90 proof.  Personally I find the flavor to be much more pronounced in Maker's Mark 101 than in their standard offering–and I don't believe it's simply more ethanol flavor.  I think 100-108 is likely the best proof point for most Maker's releases.
I'd also go as far as to speculate that this won't totally satisfy a lifelong Wild Turkey drinker who wants to dabble in wheated whiskey at a familiar proof.  While the nuanced fruit and sweet lively flavors of the Maker's Mark 101 are totally doing it for me, it's a completely different profile than a Wild Turkey product.  The only similarity I see here is the proof.
What this expression does, and does well, is showcase that Maker's Mark is more than capable of releasing whiskey that hits all ranges of the spectrum.  Lower proof, cask strength, finished expressions…they can truly do it all.  This is a tasty whiskey and I can see myself buying this again.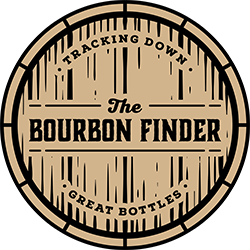 Our grading system: As mentioned in our About Us page, we're excited to share bourbon with our friends, family, and readers. There are enough critics, cynics, and curmudgeons in the whiskey world as it is, so our goal is to foster the bourbon community in a positive way by bringing fun and entertaining content whenever possible–as such–we decided that applying precise scores to whiskey was simply too serious for us (and didn't accurately showcase variability in taste from day to day). We use a simple grade school system to apply a grade to the whiskeys we review because we feel it is indicative of the whiskey's grade for us on that particular day. A grade of a "B" today may very well be a "B+" or even a "B-" on another day, so rather than focusing on a precise score today that may not stand the test of time, we are just sharing our overall grade of that pour for that one tasting. Pour a bit and enjoy, friends, these are the good old days of whiskey!