Maker's Mark 2020 Limited Edition
Last year we saw Maker's Mark dip their foot in the pool of limited edition bourbon releases.  This year they're coming through with a follow up (and wisely adjusted name scheme) with the 2020 Limited Edition in their Wood Finishing Series.  If you recall, the first release–RC6–actually scored quite well here, so it's only natural that I am excited to get some of the new release to try.  Below is the press release from Maker's (tasting to come soon).  Cheers!
Loretto, Ky. (August 18, 2020) – Maker's Mark® today announced the launch of the Maker's Mark 2020 Limited Release, the second nationally available limited release bourbon in its Wood Finishing Series. Following the success of last year's award-winning Stave Profile RC6 release, which amplified fruit flavors inspired by the proprietary Maker's Mark yeast strain, this year's release showcases the distillery's pursuit of enhanced vanilla and caramel notes that have defined its classic expression for more than fifty years.
The Maker's Mark 2020 Limited Release joins the Wood Finishing Series as the distillery celebrates the 10th anniversary of Maker's Mark 46®, the first innovation utilizing its pioneering stave finishing technique to draw out and highlight distinctive characteristics inherent to Maker's Mark Bourbon.
"Since the introduction of Maker's Mark 46, wood staves have become our tool of choice for unlocking and amplifying natural flavors already present in our classic Maker's Mark – always purposefully and with a specific taste vision in mind," says Jane Bowie, Director of Innovation at Maker's Mark. "Where Maker's Mark 46 was about creating a 'bolder' Maker's, and the 2019 release was all about boosting the notes of baking spice and fruit, our 2020 Limited Release has been a quest to amp up those rich vanilla and buttery-caramel flavors that typically stem from our unique approach to seasoning our barrel wood outside for a full year."
This year's limited offering differs from its 2019 predecessor by utilizing two stave styles – one drawing on vanilla, the other on caramel – that when married together yield a rich Maker's Mark reminiscent of butter pecan. The multi-stave approach was the result of more than twelve months of experimentation with Maker's Mark barrel producer Independent Stave Company. The first stave in the 2020 Limited Release, SE4, is made from Virgin French Oak, convection cooked at medium heat with a short toast period and responsible for much of the caramel flavor. The second stave, PR5, is made from Virgin American Oak and convection cooked at low heat very slowly over time to bring out vanilla.
TASTING NOTES
• AROMA: Heavy vanilla with spiced caramel
• TASTE: Butter pecan ice cream, vanilla with creamy butter
notes, dry spice and caramelized sweetness
• FINISH: Long, round and dry

makersmark.com
Like existing Wood Finishing Series offerings Maker's Mark 46 and Maker's Mark Private Selection®, the 2020 Limited Release was purposefully crafted by finishing fully-matured, cask strength Maker's Mark in secondary barrels containing the proprietary wood staves. The barrels were then rested in the Maker's Mark limestone bourbon cellar where the cask strength bourbon interacts with the staves, before being mingled together to develop the expression's unique flavor.
Bottled at 110.8 proof, each 750mL bottle of the Maker's Mark 2020 Limited Release will retail for a suggested $59.99 and will be available nationwide beginning in September, while supplies last.
Final thoughts…
In terms of Limited Edition releases, Maker's is new(ish) to the game; however, they held their own last year with RC6.  I believe they left some money on the table with the Maker's 46 Cask Strength (which was the 10 year anniversary Limited Edition celebrating the Maker's 46 line) by not slapping an age-statement on it, but that's just one opinion.  Maker's Mark is well documented in their belief that their whiskey is bottled exactly when it's ready, and not a moment before–they go on to say over-aging ruins their product.  While I'm inclined to believe they know their products better than anyone, I can't help but wonder what an age-stated Maker's LE would do?  Maybe next year.  For now, let's find a bottle of the 2020 Limited Edition from the Maker's Mark Wood Finishing Series!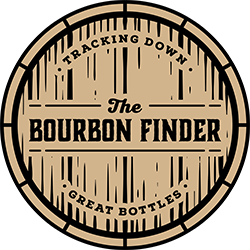 Our grading system: As mentioned in our About Us page, we're excited to share bourbon with our friends, family, and readers. There are enough critics, cynics, and curmudgeons in the whiskey world as it is, so our goal is to foster the bourbon community in a positive way by bringing fun and entertaining content whenever possible–as such–we decided that applying precise scores to whiskey was simply too serious for us (and didn't accurately showcase variability in taste from day to day). We use a simple grade school system to apply a grade to the whiskeys we review because we feel it is indicative of the whiskey's grade for us on that particular day. A grade of a "B" today may very well be a "B+" or even a "B-" on another day, so rather than focusing on a precise score today that may not stand the test of time, we are just sharing our overall grade of that pour for that one tasting. Pour a bit and enjoy, friends, these are the good old days of whiskey!