Michter's 10 Year Bourbon (Single Barrel)
Today we're taking a look at Michter's 10 year single barrel bourbon. While this is basically an annual release, it doesn't appear to follow a set schedule. Fans and enthusiasts will be well-aware that Michter's whiskey ages under the watchful eye of both Dan McKee and Andrea Wilson (Master Distiller and Master of Maturation, respectively) to ensure each release meets their criteria for the label. Bottled at 94.4 proof, and "…Often much older than the age statement on the label." according to their website, this bottle is one that many folks will only get a crack at as result of a State (or store) lottery.  Let's dig in and see what it's about!
One of the first things many folks notice about the Michter's brand is the name. If you caught Episode 107 of the Bourbon Pursuit Podcast, you heard Joe Magliocco (President of Michter's Distiller) explain the story of the brand being resurrected. Part of that included the origin of the brand name, and how there are many [incorrect] pronunciations of the name. A quick and dirty recap is that the former Bomberger's distillery in Pennsylvania (famous for the A.H. Hirsch whiskey) was renamed, and at the time of the re-branding, Lou Forman was running the distillery–he decided to use a mashup of his sons names…Michael and Peter (Mich-ter) moving forward, and Joe Magliocco brought that brand back to life due to having personal history with the brand as a sales rep in his college days. How's that for an interesting backstory? Alright, moving on. Let's take a look at what Michter's website has for us:
Mature in age and truly exceptional in quality, Michter's 10 Year Single Barrel Kentucky Straight Bourbon has earned its place as an enduring favorite of the most discerning whiskey connoisseurs. The "Best American Whiskey" according to Food & Wine magazine, our 10 Year Single Barrel Bourbon represents the culmination of over a decade of patient aging in specially chosen, new charred American white oak barrels.

michters.com
Let's take a look now and see what ten years of aging has brought to this particular pour. Remember, this is a single barrel product, and one of my favorite things in whiskey is comparing single barrel products of the same brand and lineup. There is always variance from one bottling to the next–which can help to make the experience quite fun. With that in mind, let's dig in!
Tasting Notes…
Nose – Caramel candies and honey. Light (but sweet) oak. There's fruit and just a touch of ethanol. Classic, but mild.
Taste – Mouthfeel is a tad heavier than medium, and comes across nicely. Plenty of vanilla and sweet caramel come in. Not too dark, and not very complex honestly. There's a light touch of oak and even a small hint of fruit with tobacco in there too.
Finish – On the longer side of medium. There isn't a ton of heat here, overall the caramel and vanilla notes are doing the heavy lifting. Although it's not hitting me as much of a thinker…it's very straightforward and clean with plenty of classic bourbon profile.
Final thoughts…
All in all this is a nice pour. This checks off all of the classic bourbon profile boxes, as well as going just a tad deeper by providing some of the layers you expect from an age-stated older bourbon. I can't help but wonder how much variance there is in this product line, as it's a single barrel offering. While it was tasty, I have to believe this one was a middle-of-the-pack bottle, and I'd like to see a more exciting bottle of Michter's 10 if it exists. The barrel strength offerings I've had from Michter's have been very good, and I can't help but feel like a few more proof points couldn't have hurt this product. In the end, it's still nice whiskey, and that's what we like!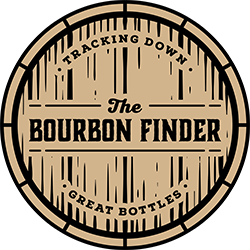 Our grading system: As mentioned in our About Us page, we're excited to share bourbon with our friends, family, and readers. There are enough critics, cynics, and curmudgeons in the whiskey world as it is, so our goal is to foster the bourbon community in a positive way by bringing fun and entertaining content whenever possible–as such–we decided that applying precise scores to whiskey was simply too serious for us (and didn't accurately showcase variability in taste from day to day). We use a simple grade school system to apply a grade to the whiskeys we review because we feel it is indicative of the whiskey's grade for us on that particular day. A grade of a "B" today may very well be a "B+" or even a "B-" on another day, so rather than focusing on a precise score today that may not stand the test of time, we are just sharing our overall grade of that pour for that one tasting. Pour a bit and enjoy, friends, these are the good old days of whiskey!