A Midwinter Nights Dram Comparison (Act 7 vs. Act 8)
Here we go again with another fun-as-all-hell comparison!  Stacking up two products I have previously reviewed in a head-to-head format is something I enjoy.  I know I enjoyed Act 7 (Scene 1) and I know I enjoyed Act 8 (Scene 3) but which one stands out as being my favorite?  Let's dig in and find out.
I reviewed the 2019 release of High West's Midwinter Nights Dram (often abbreviated as simply MWND) and was very happy with it.  I loved the darker rye profile and how fruity it was (that Port wine finish clearly does good things).  When rating the 2020 MWND (Act 8 Scene 3) I was immediately teleported a year into the past.  They seemed so deliciously similar.  I couldn't wait to compare them.
Few things speak to me, as a whiskey drinker, the way a bottle of rye whiskey does on a frigid Maine winter night.  I often times go as far as reaching for the rye as soon as the autumn sunsets turn the days golden just after dinner time.  In checking out the High West website, it's clear that the story attached to this expression is nearly tailor made for me.  From their website:
At High West, we consider whiskey an indispensable part of making it through the long cold winter. One taste of A Midwinter Night's Dram alongside a cozy fire will surely transport you to a dreamlike state. This limited release whiskey is a sumptuous marriage of our Rendezvous Rye finished in both port and French oak barrels.

-High West Distillery
Let's dig in and see how these two limited editions stack up!
A Midwinter Nights Dram | Act 8, Scene 3 vs. Act 7, Scene 1
Act 8, Scene 3
Nose – Dark & Sweet. Rich toasty buttered black bread and caramel.  Rye spice carries from the toasted note nicely and into a solid sweetness.  Noticeably darker aromas rolling through.  Jammy dark fruits.  More oak structure. Touch of currants.
Taste – Caramel, vanilla, and fruits roll down right off the back.  The dark rich layers of sweet jammy fruits jump out immediately.  A background of rye spice is there in this, but the overall impression here is a satisfyingly rich pour of oak-influenced fruity rye.  The wine on the finish stands out more on this than it does on Act 7.
Finish – Fairly long, actually, and I am digging how sweet and rich this pour is coming through.  I know when I reviewed this originally the finish was longer than medium but I wouldn't have called it long.  Right now the dark caramel and fruit over toasted black bread is calling my name and it's all good.
Act 7, Scene 1
Nose – Bright and spicy. Rye notes and honey come through over a very mildly fruity background. Pepper. Touch of fig jam or perhaps dates. Light caramel drizzle on there as well.
Taste – Light and vibrant on the palate. A light hint of oak comes through on the front as a wave of rye spice kicks things forward. I'm getting lightly caramelized sugar and baked dark fruits. It's nicely balanced on the palate, but certainly lets you know this is a rye whiskey. The French Oak stands out a bit more here, although it works in tandem with the wine finish.
Finish – A bit longer than I remembered this being.  Light oak, and good rye spice hang out for quite a while and that light caramel I caught on the nose works into a lightly sweet touch of wine finish before rolling back around to spice.
Final thoughts…
Damn do I love doing these comparisons!  It's really safe to say there isn't a real loser here.  While I enjoyed one of these slightly more on this tasting, it isn't because one is inferior.  This highlights the subjectivity of whiskey tasting and trusting your palate to steer you in the right direction.
The heavier, darker, and sweeter side of Act 8 won me over on this tasting.  I honestly wouldn't give either of these up, though, as they're both really damn good.  Going back and trying these side-by-side was fun and I'm glad I did it.
If you've never had MWND, or even if you're newer to finished rye whiskey, I think this expression would totally be a worthwhile bottle to grab the next time they hit shelves.  Thanks for reading along.  Cheers!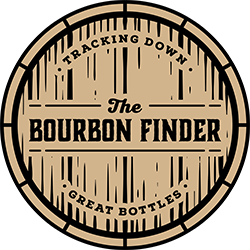 Our grading system: As mentioned in our About Us page, we're excited to share bourbon with our friends, family, and readers. There are enough critics, cynics, and curmudgeons in the whiskey world as it is, so our goal is to foster the bourbon community in a positive way by bringing fun and entertaining content whenever possible–as such–we decided that applying precise scores to whiskey was simply too serious for us (and didn't accurately showcase variability in taste from day to day). We use a simple grade school system to apply a grade to the whiskeys we review because we feel it is indicative of the whiskey's grade for us on that particular day. A grade of a "B" today may very well be a "B+" or even a "B-" on another day, so rather than focusing on a precise score today that may not stand the test of time, we are just sharing our overall grade of that pour for that one tasting. Pour a bit and enjoy, friends, these are the good old days of whiskey!