O.H. Ingram Flagship Bourbon
Today's Craft Corner review is a follow up to the O.H. Ingram Rye whiskey, and comes to us in the form of a small batch bourbon dubbed "The Flagship".  Below is a Weekly Whiskey tasting where Jay and I took a look at this newly-launched product.
So I covered the River Aged Rye from O.H. Ingram in an earlier review here in the Craft Corner, and while there weren't any flaws I did rate that as "almost ready" meaning that I thought it could use a little more time in the barrel before sitting on the shelf next to the products in its price range.   Today's product is totally different, so let's see what it has to say for itself.
Comprised of hand-selected barrels in a very small batch (ten barrels in total) the Flagship Bourbon should represent what amounts to the best liquid that O.H. Ingram has been resting on the barge.    This is proofed at 50% ABV (100 proof).  I'm excited to dig into the whiskey itself, but first let's recap what the brand is doing.
Leveraging the perpetually undulating water of the Mississippi River as well as its climate, Ingram is aging their whiskey in a way that is not only unique but also quite interesting in terms of analytics.  In looking at their process you can see a large amount of data right on their website:
Our whiskey experiences large diurnal shifts (the difference in temperature between daily highs and lows). The heat from the daytime sun the causes the pores in the  wood to expand and absorb more whiskey. At night, the river pulls the heat from the barge causing the pores to squeeze the whiskey back into the barrel along with the flavors it has extracted.

ingramwhiskey.com
Without overloading this review with video frames I'll just make mention that Hank sat down with us for an interview on Weekly Whiskey and shared a lot of great information about their aging process and the brands itself, you can check that video out on the Weekly Whiskey YouTube channel.
And finally–let's get on with the tasting.  Here we go!
Tasting Notes…
Nose – Bright, a touch of fruit, and caramel candy with a nice backbone of vanilla.
Taste – Sweet vanilla, a bit of white fruits that remind me of apple or a dash of white grape, there's a nice caramel candy thing going on here and that's rounding this out a bit.  Just a bit of oak comes through.
Finish – A short finish but nothing negative to say in terms of flavor, it's just there one moment and gone the next.  This is predominantly carrying sweet notes along and they roll off rather quickly, but pleasantly.
Craft Corner Evaluation: Ready
Final thoughts…
This products stands out in stark contrast to the River Aged Rye I tasted earlier this year.  It's clear that there are some very nice barrels resting along the Mississippi River and as the liquid continues to age, we should expect noticeable increases in quality from the offerings in the O.H. Ingram portfolio.
This being a true small batch product has me curious what a large scale release will hold.  For now, I'll be sipping this and waiting to see what they come up with next.  Cheers!
TheBourbonFinder thanks O.H. Ingram Whiskey for graciously providing us a sample of their product. Being able to try new things in the whiskey space, without strings attached, is an opportunity we greatly appreciate. Per our review ethos, we provide objective reviews and commentary on media samples of spirits and products; remember, friends, these are the good old days of whiskey!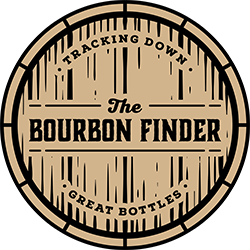 Our grading system: As mentioned in our About Us page, we're excited to share bourbon with our friends, family, and readers. There are enough critics, cynics, and curmudgeons in the whiskey world as it is, so our goal is to foster the bourbon community in a positive way by bringing fun and entertaining content whenever possible–as such–we decided that applying precise scores to whiskey was simply too serious for us (and didn't accurately showcase variability in taste from day to day). We use a simple grade school system to apply a grade to the whiskeys we review because we feel it is indicative of the whiskey's grade for us on that particular day. A grade of a "B" today may very well be a "B+" or even a "B-" on another day, so rather than focusing on a precise score today that may not stand the test of time, we are just sharing our overall grade of that pour for that one tasting. Pour a bit and enjoy, friends, these are the good old days of whiskey!