Old Elk Port Cask Finish Review
Today we dive into one of classic finished expressions from the Old Elk Distillery in Colorado. The Cask Finish Series from the Fort Collins, CO distillery launched in 2021 and these expressions offer up unique flavors, and showcase casks from around the world. I'm excited to dig in and see what these are all about. Let's dive into the Port Cask Finish and see what these casks from Portugal do for Old Elk's straight bourbon. Here we go!
Looking to connect? I'm on Instagram or you may reach out to me via Email or Discord if you'd like to discuss bourbon, request reviews, or anything else.
As mentioned in the intro, the launch of the Cask Finish Series in 2021 brought along with it this particular expression. With a minimum age of five years, this straight bourbon is finished in 59 gallon oak casks from Portugal.
If you're familiar at all with Old Elk bourbon recipes, you'll be right at home with this 51% corn, 34% malted barley, 15% rye bourbon recipe.
I think it's time to pour some of this and check it out. If you're interested in hearing more about the Old Elk Cask Finish series you can check out the episode of the Whiskey Raiders Podcast where Jay and I review five different Old Elk expressions and share our first impressions of each one.
Tasting Notes…
Port Cask Finish Bourbon: 108.1 proof, Min 5 years, 51/34/15 Straight Bourbon finished in 59 Gallon Port Casks
Nose – Jumps out of the glass with rich red fruits and a noticeable wine essence.  There's even a touch of brown sugar and nuttiness that reminds me of a banana bread.  Funky oak, fruits, and nice caramel layers.  The cask finish here stands out, but in a good way.
Taste – On the palate this is rounded and coating.  The Port finish on this elevates the base bourbon in all the right ways for me.  I like how the additional oak and richness makes this drink a tad older than it's five years, and the fruit notes mingling with a background of classic bourbon notes and a dash of nuttiness just mix in there just right.
Finish – Not incredibly long, but pretty well balanced.  The fruit-forward notes hang around and a dash of spice on the back-end comes through.
Bourbon Finder Grade Bourbon: B
Final thoughts…
Overall I think is my favorite of the Old Elk Cask Finish Series.  The Port influence is really nice, and works well with the base spirit.  A whiskey and wine combination isn't new, but I'd say that this expression works in unique ways and is well worth a try if you're looking for a new spin on bourbon.
The Bourbon Finder & Weekly Whiskey thanks Old Elk for graciously providing us a sample of their product. Being able to try new things in the whiskey space, without strings attached, is an opportunity we greatly appreciate. Per our review ethos, we provide objective reviews and commentary on media samples of spirits and products; remember, friends, these are the good old days of whiskey!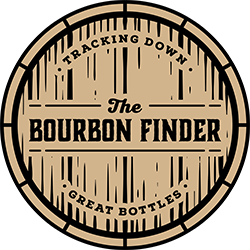 Our grading system: As mentioned in our About Us page, we're excited to share bourbon with our friends, family, and readers. There are enough critics, cynics, and curmudgeons in the whiskey world as it is, so our goal is to foster the bourbon community in a positive way by bringing fun and entertaining content whenever possible–as such–we decided that applying precise scores to whiskey was simply too serious for us (and didn't accurately showcase variability in taste from day to day). We use a simple grade school system to apply a grade to the whiskeys we review because we feel it is indicative of the whiskey's grade for us on that particular day. A grade of a "B" today may very well be a "B+" or even a "B-" on another day, so rather than focusing on a precise score today that may not stand the test of time, we are just sharing our overall grade of that pour for that one tasting. Pour a bit and enjoy, friends, these are the good old days of whiskey!