Old Tub Bottled in Bond
We bourbon enthusiasts sure love chasing limited edition products.  On paper this re-launched product from the Jim Beam Distillery certain has the criteria to make the crowd go wild: bottled in bond, limited edition, available in most places, and a low price point.  Let's take a look and see how this stacks up!
The folks at Beam certainly have been doing their part to relaunch products and give facelifts where they deem necessary.  We have already seen Baker's re-launched as a single barrel offering; now, a product that was formerly available only in the gift shop at Jim Beam's Distillery is coming to shelves across the nation.  Let's take a quick look to see what they had to say about this on the Jim Beam website:
Before Jim Beam® Bourbon, the Beam Family made Old Tub®, an unfiltered bonded bourbon which was the foundation for what would become the world's #1 bourbon. This limited-edition offering is a tribute to that groundbreaking whiskey. Just like the original Old Tub® liquid, this Kentucky Straight Bourbon Whiskey has not been carbon or chill filtered – only quality screened to remove bits of barrel wood to showcase the true, rustic character of the whiskey.

jimbeam.com
I'm not proud to admit it, but I'm a sucker for old-timey labeling and marketing.  I know you're probably thinking that's ridiculous and you're damn right, it is, but that doesn't change the fact that the labeling on Old Tub catches my eye; furthermore, the relaunching of an old brand (and one tied to the very roots of Jim Beam) just appeals to me in a way that's hard to shake.  Let's have a pour of this bottled-in-bond expression and see what's up.
Tasting Notes…
Nose – Somewhat light. There's a notable sweet honey vanilla note that brings a touch of classic bourbon oak.
Taste – Mouthfeel is light, mild, and sort of thin. It hits the palate nicely with sweetness and a background nuttiness. It's sweet in something of a praline or nut-brittle way that's not necessarily savory, but leans that way. I like it.
Finish – Just a medium finish at most. There is a touch of rye spice, but it isn't pronounced. The proof carries nicely through this sip, though, and it's not drinking hot. The finish is pretty straightforward in that it moves down the road from sweet to a light spice with oak and rolls off. It does leave you wanting another sip, which is the important takeaway.
Final thoughts…
If there is one thing the Beam / Suntory team is doing right in today's whiskey market, it's listening to the fans.  While this isn't age-stated, it is bottled-in-bond which tells us it must be at least four years old and bottled at 100 proof.  Combined with the low price-point and the non-chill filtering, it makes me think Beam is trying to bridge a gap between the average consumer who does most of their shopping by looking at the price tag–and the aficionado who peruses sites like this one to find reviews and photos of bottles before buying them.  In that regard, I think this is product is nicely done.  It stands up nicely in a cocktail, and carries enough flavor to sip on it's own.  Keep up the good work, Beam!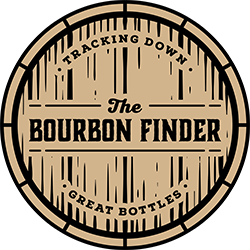 Our grading system: As mentioned in our About Us page, we're excited to share bourbon with our friends, family, and readers. There are enough critics, cynics, and curmudgeons in the whiskey world as it is, so our goal is to foster the bourbon community in a positive way by bringing fun and entertaining content whenever possible–as such–we decided that applying precise scores to whiskey was simply too serious for us (and didn't accurately showcase variability in taste from day to day). We use a simple grade school system to apply a grade to the whiskeys we review because we feel it is indicative of the whiskey's grade for us on that particular day. A grade of a "B" today may very well be a "B+" or even a "B-" on another day, so rather than focusing on a precise score today that may not stand the test of time, we are just sharing our overall grade of that pour for that one tasting. Pour a bit and enjoy, friends, these are the good old days of whiskey!