Peerless Bourbon
With a family history in the bourbon industry dating back to the 1880's, Corky Taylor and his son Carson reopened the Kentucky Peerless Distilling Co. in 2015. Four years later, the Distillery bottled and released it's first bourbon since reopening. It had been 102 years since the last Peerless Bourbon release and the first without a prescription for medicinal use since Prohibition (pretty cool story when sharing a pour). Peerless Bourbon prides itself in a few features: 1) non-chill filtered, 2) sweet mash fermentation (vs the more popular sour mash), 3) low barrel entry proof, and 4) bottled at barrel proof (no water added). Together, these create a unique-tasting bourbon that stands out in the market.
Tasting Notes…
Nose – A burst of sweetness brought out by notes of toasted sugar, caramel, and cherry. Beyond the sweetness, a nice amount of toasted oak can be detected. For a 4-year old bourbon, the nose is surprisingly mature with a depth of notes and not a significant amount of ethanol.
Taste – Just like the nose, the taste brings about an above-average level of sweetness. An initial caramelized top of creme brulee morphs into toasted barrel oak.
Finish – Medium-long finish with a nice lingering oak flavor.
Final Thoughts…
A very good pour with a complexity of flavors. This bourbon tastes older than 4 years and it should be interesting to see what this distillery does as barrels continue to age. At $70-$80 for a 750ml bottle, it is priced on the high-end especially for a 4-year bourbon. The distillery does sell 200ml bottles which provides an option for those not looking to fully invest in a 750ml bottle. While the price is high, the quality holds up and brings a unique taste to the market and is worth a try.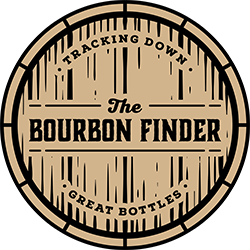 Our grading system: As mentioned in our About Us page, we're excited to share bourbon with our friends, family, and readers. There are enough critics, cynics, and curmudgeons in the whiskey world as it is, so our goal is to foster the bourbon community in a positive way by bringing fun and entertaining content whenever possible–as such–we decided that applying precise scores to whiskey was simply too serious for us (and didn't accurately showcase variability in taste from day to day). We use a simple grade school system to apply a grade to the whiskeys we review because we feel it is indicative of the whiskey's grade for us on that particular day. A grade of a "B" today may very well be a "B+" or even a "B-" on another day, so rather than focusing on a precise score today that may not stand the test of time, we are just sharing our overall grade of that pour for that one tasting. Pour a bit and enjoy, friends, these are the good old days of whiskey!