Pinhook Bohemian
For this Craft Corner review, we're going to check out the Bohemian High Proof Bourbon coming from Pinhook. Pinhook states that they are "blended and proofed to be different" and they incorporate a combination of transparency of their products with puns that rival my own level of dadjokes you're familiar with seeing around here. So I guess it's time to see how this horse canters!
I mentioned the transparency of Pinhook's branding and labeling. They come out and tell us that the mashbill for the Bohemian bourbon is 75/15/10 corn, rye, and malted barley respectively; additionally, they disclose that this is distilled, aged, and bottled at the Old Taylor Distillery that is now operating under the name of Castle & Key. There are a lot of things in the craft whiskey world that can frustrate us–as whiskey geeks–but seeing a brand like Pinhook come right out and tell us not only what's in the bottle, but where it was made, is a full-on gallop in the right direction. Alright, alright, enough dadjokes. Let's take a look at the literature from the Pinhook website:
The first bourbon in half a century to be distilled, aged and bottled at the legendary Old Taylor Distillery (now Castle & Key) and Pinhook's inaugural bourbon crafted from its custom Kentucky distillate.

This limited expression of 100 barrels, aged more than 34 months, was blended and proofed by Sean Josephs, Pinhook's Co-Founder and Master Taster.

Each year, Pinhook releases a new vintage of bourbons and ryes. Every expression is the best representation of our barrels at that moment in time, and dedicated to a promising young thoroughbred. Through a combination of careful barrel selection, blending in small batches, and meticulous proofing, each Pinhook vintage has a personality as unique as the horse on the label.

pinhookbourbon.com
The Bohemian Bourbon is clocking in at 114.5 doesn't strike me as being "high proof" as the label calls it, but I suppose outside of the whiskey geek kingdom that may ring true. Another fact worth noting is this bourbon comes to us at the tender age of 2 years 10 months. It's no secret that proof can hide flaws, and I'd be lying if I said I wasn't a little skeptical of such a young product–especially being the very first product to roll out of the Castle & Key Distillery–but that's what the Craft Corner is all about, right? Let's try something new!
Tasting Notes…
Nose – Lightly grainy and sweet with some background nuttiness. There's a kiss of oak and fruit. Not incredibly complex, but nothing amiss.
Taste – Some sweet corn does show the youth but it's not unpleasant. The heat is mild, and the toasty background reminds me of the nuttiness I get from a lot of Heaven Hill products. Some indiscernible fruit comes in to play with a touch of honey sweetness.
Finish – The nuttiness and light oak stick around long enough to call the finish medium, and while this isn't knocking my socks off, it's hard to say it isn't mildly impressive simply due to it's age.
Craft Corner Evaluation: Ready
Final thoughts…
All in all, I think this bottle deserves the stamp of "Ready". There is youth in there, but the product is not flawed. The whiskey itself tastes good, and shows a ton of potential. I think it was bold of Castle & Key to allow Pinhook to release their distillate without an NDA keeping the lid on where it came from, but having tried it, I can see that they are confident in their product because–quite simply put–it's good. While I think this will most certainly be a better product nearer the six year mark, it's a totally viable bourbon even at this early stage.
So…this is a bottle that I have to admit I wouldn't have found myself tracking down normally–but as I was talking with Blake from seelbachs.com about Pinhook, he told me he had been impressed with this expression. He sent me a bottle to try and I liked it enough that I decided to share my thoughts with our readers.
If you're interested in this bottle, you can find it on Seelbach's. Blake didn't ask me to post about it, but at this point you're very likely familiar with both Pinhook and Castle & Key, so it might be a good way to get your hands on a bottle.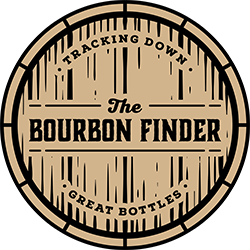 Our Craft Corner Evaluation: As mentioned in our About Us page, we're excited to share bourbon with our friends, family, and readers. There are enough critics, cynics, and curmudgeons in the whiskey world as it is. Our goal is to foster the bourbon community in a positive way by bringing fun and entertaining content whenever possible. As such, we decided that applying precise scores to whiskey was simply too serious for us. While there isn't a true definition of the Craft Whiskey category, we want to explore spirits from brands who identify as "Craft" with a system that indicates if the spirit is "Ready, Close to Ready, or Not Ready" as a means of dictating how close the spirit is to being on par with offerings from major distillers within the same price range. Pour a bit and enjoy, friends, these are the good old days of whiskey!