Pride of Anderson County
We have something special and unique to discuss today. If you're a fan of Wild Turkey this is one you shouldn't miss. I am, of course, referring to the barrel proof releases from Rare Character & David "Rare Bird 101" Jennings. This collaborative effort from the aforementioned folks and the Campari-owned Wild Turkey Distillery marks a rare bottling to be sure. Cask strength, high-aged, and hand-chosen barrels make up what is labeled the Pride of Anderson County. Fans of Wild Turkey labels such as Russell's Reserve will likely remember the few barrel proof releases of Wild Turkey distillate, let alone private label offerings like Single Cask Nation. Needless to say, I'm very excited to taste through two of these bourbon and rye offerings and share my thoughts with you. If you'd like to check out our first tasting and opinions on Pride of Anderson County you can find it on the January 26th episode of the Whiskey Raiders Podcast. But, for now, let's get in!
Looking to connect? I'm on Instagram or you may reach out to me via Email or Discord if you'd like to discuss bourbon, request reviews, or anything else.
As you see above, barrel proof offerings from Wild Turkey are not only incredibly rare, but come with a hefty price tag. I found the Single Rickhouse release to be delicious, albeit too spendy for what it is.  I just felt like the cool factor of Single Rickhouse would wear off once the bottle was opened and the collectability of it was gone–rather than being something that, once opened, an enthusiast would have a hard time not going back to time and time again.
The $250 SRP of Single Rickhouse makes me curious how Pride of Anderson County will land, as the whiskey is from the same distillery; now, the small batch of Single Rickhouse compared to the single barrel aspect of Pride of Anderson County are quite obviously different sides of the same coin, but it's still a comparison I wanted to make.
In talking with David Jennings (aka Rare Bird 101) who curated the selections and effectively built the Pride of Anderson County brand I gained a bit of his perspective on this release:
"In 2017, I was introduced to late-1990's Wild Turkey Kentucky Legend, or "Donut," as it's often called. I was immediately impressed with the additional depth and complexity of a Wild Turkey single barrel bottled at full barrel strength. And it only made sense, as Eddie Russell himself has stated, "The best way to sip bourbon is straight from the barrel." Little did I know that my fascination with barrel-proof Turkey was only beginning. "

David Jennings, Pride of Anderson County
It's worth noting that while other private labels (like Single Cask Nation) have released barrel proof Wild Turkey Bourbon with high age statements, no one has released a rye quite like this from the stocks of Wild Turkey. Pride of Anderson County is not only the highest proof Wild Turkey rye ever released–it's also the only barrel proof single barrel Wild Turkey rye out there–making Pride of Anderson County unique and historic at the same time.
Speaking of what makes this whiskey so special and historic, I wanted to quote David Jennings again here to underline something that stood out to me.  These barrels weren't just floating around in the Russell's Reserve single barrel program.  These were specifically set aside as being special.  Let's see what David has to say about the liquid used for this bottling:
"I've spent the last year working with Pablo and the team at Rare Character. From world-class straight bourbon and rye whiskeys, to unique cask finishes, I've had the pleasure of sharing Rare Character's best with my followers and supporters. But our greatest achievement was just around the corner. After months of hard work and determination, our shared passion for Wild Turkey has fostered the creation of a bold new brand, Pride of Anderson County. Pride of Anderson County is dedicated to the best Wild Turkey Distillery has to offer – straight from choice barrels, uncut and unfiltered. And the spring 2023 release only affirms this endeavor, with 12-year bourbon from Camp Nelson's rickhouse E and 8-year rye whiskey from Tyrone's rickhouse Q. These exceptional barrels were earmarked by Wild Turkey's Bruce Russell and Grant Wheeler. Naturally, Pablo and I were thrilled to experience them and extend our toast of approval. "

David Jennings, Pride of Anderson County
Now I feel like we've reached the point of no return, as in: I couldn't have said it any better than David already has, so I'm ready to shut up and dance. Let's pour some bourbon and rye and see what the Pride of Anderson County is all about.
Tasting Notes…
Bourbon: 120.8 proof, Camp Nelson, Warehouse E, 4th Floor, Distilled April 2010
Nose – Big and bold with layers of sweet cream, fruit, oak, and spice. A touch less oaky than, say, Russell's 13, but with a more voluminous and complex nose. The myriad of notes that immediately stand out to me include orange and spice tea, charred oak, homemade bourbon caramel, and a hint of cherry.
Taste – Warm and coating on the palate. Caramel candies, dark citrus, cracked pepper, citrusy buttercream, a hint of red delicious apple, and a great oak structure holding this all together. This is complex, and has great spice involved with the middle and back palate that really invokes the vibes of a fresh-baked apple pie with cinnamon sugar on the top.
Finish – This is a great, and long finish. Not only does this coat the palate so nicely–it really shows so many qualities I've come to love from Russell's Reserve single barrels. Things like vanilla, baking spice, and desserty sweet notes that are balanced by oak and that characteristic Wild Turkey funk. Just as this starts to fade and I think the sweet notes of buttercream, vanilla, and fruit are the end…a kick of baking spice, cinnamon, and clove mix with oak.
Rye: 115.4 proof, Tyrone, Warehouse Q, 4th Floor, Distilled May 2014
Nose – Sweet and strong on the nose with a kick of spice. This jumps right out to me as a Kentucky style rye (meaning a lower rye percentage than a classic Canadian or Indiana rye). There are waves of fruit immediately noticeable that show up as citrus and white fruits. I'm reminded a bit of meyer lemon, bergamot, and then a black tea sort of vibe. Not unlike a really nice Earl Gray tea. Rye spice shows up and even brings in a caramel-like sweetness.
Taste – This is where the rye spice shines, wow. Immediately I'm grabbed by the rye that shows up with a dash of pepper. I notice this drinks well below it's proof. As the rye spice moves on this turns into a medley of bright and vibrant fruits. Lemon, key lime, cooking orange, and then we get into hints of vanilla, spice cake, and again I'm getting a nice black tea note.
Finish – Another long finish, and not unlike the bourbon I'm really impressed with how this evolves. Spicy rye, sweet fruits, savory tea and then back around again to pepper and spice, baked spice cakes, and oak.
Bourbon Finder Grade Bourbon: A

Bourbon Finder Grade Rye: A-
Final thoughts…
I mentioned before how special the launch of Pride of Anderson County is, and having tasted through these multiple times it's certainly driving that point home to me.  These are quite obviously outstanding expressions, and I can see why Pride of Anderson County opted for these barrels.
All in all I'd have to say that the bourbon spoke to me a bit more than the rye.  The volume of flavors, the finish, and the underlining of Wild Turkey's core are impossible to ignore.  While there will be a few expressions available, and I've only tasted one bourbon thus far, I'm confident the rest of this lineup will be truly impressive as well.
As a massive fan of rye whiskey I'd have to admit I was nerding out a bit over the opportunity to try the oldest (and highest proof) single barrel Wild Turkey rye to hit the market.  It didn't disappoint, that's for sure.  I'm totally reminded of the juicy fruit vibes from Pursuit United rye (which was my top rye of the year).  This stands out as being adjacent to, but different from Rare Breed Rye in a great way.
I have to hand it to Rare Bird 101 on this, I think where Russell's Reserve Single Rickhouse leaned a bit too far into the collector's realm, and ultimately missed the target on being something a true whiskey enthusiast would chase down–Pride of Anderson County has done the opposite.  Don't get me wrong, I'm sure there will be folks hunting for bottles to keep hidden away in their bourbon bunker, but the folks who open and drink these will be the ones who profit most.
The Bourbon Finder & Weekly Whiskey thanks Rare Character / Pride of Anderson County for graciously providing us a sample of their product. Being able to try new things in the whiskey space, without strings attached, is an opportunity we greatly appreciate. Per our review ethos, we provide objective reviews and commentary on media samples of spirits and products; remember, friends, these are the good old days of whiskey!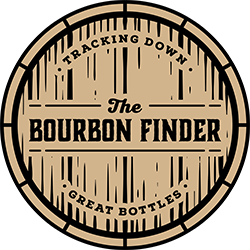 Our grading system: As mentioned in our About Us page, we're excited to share bourbon with our friends, family, and readers. There are enough critics, cynics, and curmudgeons in the whiskey world as it is, so our goal is to foster the bourbon community in a positive way by bringing fun and entertaining content whenever possible–as such–we decided that applying precise scores to whiskey was simply too serious for us (and didn't accurately showcase variability in taste from day to day). We use a simple grade school system to apply a grade to the whiskeys we review because we feel it is indicative of the whiskey's grade for us on that particular day. A grade of a "B" today may very well be a "B+" or even a "B-" on another day, so rather than focusing on a precise score today that may not stand the test of time, we are just sharing our overall grade of that pour for that one tasting. Pour a bit and enjoy, friends, these are the good old days of whiskey!