Pursuit Series (Episode 028)
Here we have one of the latest Episodes in the Pursuit Series lineup. The releases thus far have all carried with them an Episode number as well as "Show Notes" as a play on the brand's connection to their podcast. Let's have a look!
Born from the minds of the hosts of the Official Podcast of Bourbon, Kenny Coleman and Ryan Cecil, Pursuit Spirits is an offshoot of their extremely popular Bourbon Pursuit Podcast. In looking into the Pursuit Spirits brand, and the Pursuit Series lineup from the brand, you'll find this on their website:
For us, it was searching for rare whiskey and seeking out the people and stories behind every great bottle. After years of interviews, we learned that memories aren't created by what's inside the bottle, but by those who enjoy it together. This inspired us to write our own story. Our pursuit led us to hand select every barrel and bottle it completely untouched. Every barrel chosen is unique, developing its own narrative that becomes an episode in the series. This pursuit is for you. The whiskey geek, enthusiast, aficionado, or whatever you want to call yourself because, after all, we are you.

pursuitspirits.com
Pursuit series offerings to date have all been uncut and unfiltered single barrel offerings from a range of distilleries across the USA. Today's offering comes in the form of a 10 year age-stated Tennessee bourbon. Let's dig in!
Tasting Notes…
10 year TN bourbon 105.2 proof
Nose – Bold. Fruity. It's not one or the other…hmm how about bold AND fruity. An oaky cherry vanilla waffle cone. Some light brown sugar.
Taste – Great mouthfeel–not too heavy and not too oily, but it's coating evenly. On the palate there's this nice cornbread kinda thing happening–but it's like dark and sweet. Like a cornbread in a cast iron skillet…and the edges are browned up real nice. Cherry pie filling. A tiny hint of chocolate shows up after a few sips. There's heat with this one, but it stops just shy of being too hot. Oak comes in which brings some good balance to an otherwise sweet sip.
Finish – Long and thorough. The heat carries this finish, and the nice coating on the palate lets you grab notes from every possible bit of real-estate. More oak coming through here, and then again with the cherry vanilla on the way out.
Final thoughts…
Overall this is a nice pour, and in the world of triple-digit pricing on bourbon, it's nice to see an age-stated bottle coming in with a reasonable SRP of $75. Now to take this a step further, you could take a page from Peggy Noe Stevens' playbook and snag a treat to go along with this pour as I did. I was lucky enough to steal a couple chocolate chip walnut cookies my wife had just baked, and to grab a bit of cookie then a small sip of bourbon with it for Peggy's "flavor explosion" as she described back on Episode 198 of the Bourbon Pursuit Podcast titled The Stave is the Rave. You won't regret this choice. The cherry vanilla from this really hit new heights with the added dessert.
TheBourbonFinder thanks Pursuit Spirits for graciously providing us a sample of their product. Being able to try new things in the whiskey space, without strings attached, is an opportunity we greatly appreciate. Per our review ethos, we provide objective reviews and commentary on media samples of spirits and products; remember, friends, these are the good old days of whiskey!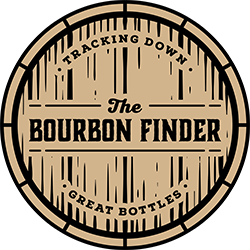 Our grading system: As mentioned in our About Us page, we're excited to share bourbon with our friends, family, and readers. There are enough critics, cynics, and curmudgeons in the whiskey world as it is, so our goal is to foster the bourbon community in a positive way by bringing fun and entertaining content whenever possible–as such–we decided that applying precise scores to whiskey was simply too serious for us (and didn't accurately showcase variability in taste from day to day). We use a simple grade school system to apply a grade to the whiskeys we review because we feel it is indicative of the whiskey's grade for us on that particular day. A grade of a "B" today may very well be a "B+" or even a "B-" on another day, so rather than focusing on a precise score today that may not stand the test of time, we are just sharing our overall grade of that pour for that one tasting. Pour a bit and enjoy, friends, these are the good old days of whiskey!