Weller Full Proof via Bow Street Beverage
It seems like half of the single barrel selections I've put into a Single Barrel Snapshot have been from product lines that are normally batched, but also offered as a single barrel.  Interesting point, but I want to make sure I underline this fact when posting these reviews.  Today's review is a single barrel selected by Bow Street Beverage.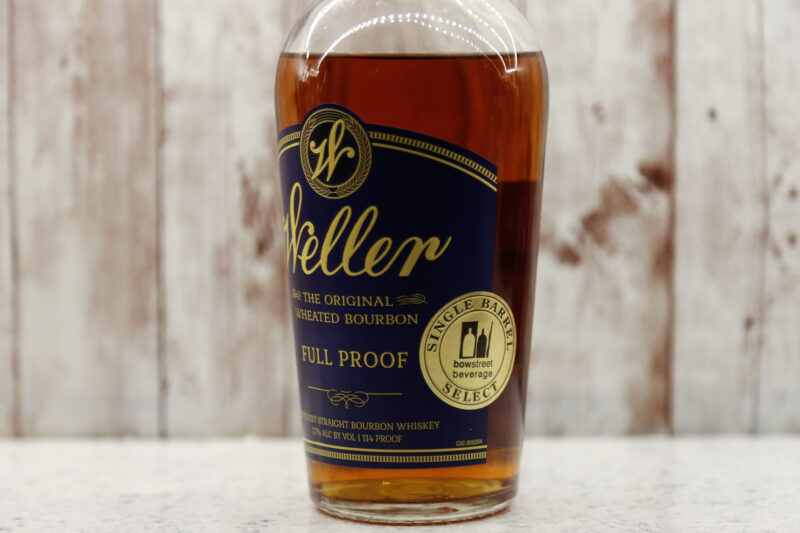 REVIEW & TASTING NOTES
As with most things in bourbon, the title here could be a tad confusing.  "Full Proof" refers to the barrel-entry proof (read: this product entered the barrel at 114 proof, was aged, then proofed down to it's original ABV).  A lack of true standardization on this front can lead some consumers astray, but rest assured the whiskey is good either way.  This pour stacks up nicely against other bottles at similar ABV, and overall it expresses the Weller profile.  It's very much on-profile for me–there's a strong background of vanilla, caramel, and fruit that hangs on for a long finish.  Honestly it would probably take a side-by-side comparison between this single barrel and it's core product to discern the difference between the two…but I don't consider that a bad thing. Not at all.
As always I'd like to thank you, the reader, for coming here for your whiskey content.  Trying new things in the whiskey space, and sharing it with you is something I truly appreciate. Per my review ethos, I provide objective reviews and commentary on all bottles, samples, and media samples of spirits and/or products; remember, friends, these are the good old days of whiskey!  If you'd like to stay in touch on social media click the logo below.  Cheers!