Stagg Jr. 128.4 Proof(Batch 13)
Well after the astronomic boom in Stagg Jr. popularity since the famous Batch 12, there were certainly questions as to what would happen with Batch 13–both in terms of quality of flavor, and availability. Luckily for us, this was available locally at the time of release. Having snagged enough to sip and enjoy, it's time to share my thoughts. Let's dig in!
As this limited release of barrel proof bourbon has grown in popularity, Buffalo Trace Distillery has quite obviously expanded it's effort to put it in front of the eyes of bourbon fans. Stagg Jr. Batch 13 was the first Stagg Jr. release (ever) to launch with a press release from the Distillery. That strikes me as interesting, and makes me curious if we can expect to see the Stagg Jr. line continue to see improvements in quality. While topping Batch 12 won't be easy, Buffalo Trace has proven they have the ability to not only make outstanding whiskey, but to make it disappear from shelves in an instant. Let's see what they had to say about Batch 13 in the Press Release:
Kicking off the new year with a bang, Buffalo Trace Distillery has released the latest iteration in its Stagg Jr. franchise, with a proof of 128.4. The 13th release since the series started, this latest offering follows suit for all previous Stagg Jr. releases in that it is uncut, unfiltered, eight years old, and with a taste profile similar to its elder statesman, George T. Stagg.

Tasting notes describe this barrel proof whiskey as having a nose with loads of dark cherries, followed by honey. On the palate, there are flavors of cream caramel mocha followed by cherries, giving it a full-bodied mouthfeel. The finish is described as a long finish of toasted oak, dark chocolate, and cinnamon.

buffalotracedistillery.com
I'm an unrepentant fan of the whiskeys that roll out of Buffalo Trace Distillery (as I am of most American whiskey distilleries, frankly) and for me, Batch 12 was great. I had been talking about the delicious rich cherry vanilla notes with friends in Discord since I first got my paws on it in August 2019. The bar set by Batch 12 is high, but let's grab a pour of lucky number 13 and see what this release is all about.
Tasting Notes…
Nose – Obviously barrel proof and strong, but not overpowering the other aromas.  Big cherry comes through and even some apricot.  Brown sugar goodness in here too.  I swear there's even a hint of white grape.
Taste – Sweet oaky fruits.  Dark cherry, maybe even dried cherries.  Vanilla and cinnamon mixing together with ethanol bring a warm hug in a very good way.  There's a blend of (what I would call) dark candy here–not quite toffee, but not just brown sugar or caramel either–go figure that one out! Ha
Finish – Sweet and quite long.  Caramel, fruit, and vanilla all party for a big before spice takes over with more vanilla.  Oak comes through here, and I find myself sort of missing that background warehouse funk that was in Batch 12…but I digress.
Final thoughts…
I like this. In fact, I hope to see Stagg Jr. continue on this same trajectory. If they are able to consistently release an eight year uncut whiskey that carries this depth of flavor, I can't see a reason not to stock up on it. As 2020 continues to fly by, I'm hoping to see Batch 14 release soon. I'm curious if it will come with as much fanfare as Batch 13 did, and if it will bring the same punchy flavors along with it. Here's to hoping!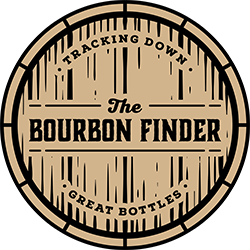 Our grading system: As mentioned in our About Us page, we're excited to share bourbon with our friends, family, and readers. There are enough critics, cynics, and curmudgeons in the whiskey world as it is, so our goal is to foster the bourbon community in a positive way by bringing fun and entertaining content whenever possible–as such–we decided that applying precise scores to whiskey was simply too serious for us (and didn't accurately showcase variability in taste from day to day). We use a simple grade school system to apply a grade to the whiskeys we review because we feel it is indicative of the whiskey's grade for us on that particular day. A grade of a "B" today may very well be a "B+" or even a "B-" on another day, so rather than focusing on a precise score today that may not stand the test of time, we are just sharing our overall grade of that pour for that one tasting. Pour a bit and enjoy, friends, these are the good old days of whiskey!