Stellum Bourbon
You've heard of the "compliment sandwich" right? The whole principle of providing constructive criticism by sandwiching your feedback between two compliments is an age-old technique of providing your perspective to someone while adding more positive commentary than negative. If I were being asked to serve up a compliment sandwich to the folks at Barrell Craft Spirits it would be something along the lines of how I love their transparency in labeling, albeit their pricing is pretty high and some of the expressions are likely to be lost on a newer whiskey drinker, but their blending is so inventive and forward-thinking that they consistently release some of the most impressive products in the spirits world year after year. As preemptive answer to my feedback Barrell delivers in the form of, Stellum, a new brand extension with a lower SRP and more traditional offerings.
Stellum rolls into the market as a consistently-batched product that will incorporate distillate from Kentucky, Indiana, and Tennessee. These ingredients will be no surprise to fans of Barrell Bourbon, but the $54.99 SRP might be a new form of sticker shock.
As mentioned above, Stellum is a new brand extension from the folks at Barrell Craft Spirits, and their blending has been proven with expressions that have really impressed (see review for Seagrass). Knowing what the palates and minds at Barrell are coming up with, I was eager to check out this brand as they launch both a bourbon and a rye.
Below you'll find our episode of Weekly Whiskey where we taste Stellum live with Barrell Craft Spirits' Chief Product Innovation Officer, Will Schragis.
Below is a brief quote, but you can read more about Stellum from the Press Release:
"We wanted to create a brand that brings American Whiskey into the modern age with simple elegant blends and single barrels selected with care and intention"

Joe Beatrice, Barrell Craft Spirits
I'm excited to check out the first release from Stellum, which is their bourbon (rye soon to follow), and see what the debut of this new brand holds.
Tasting Notes…
Nose – Light caramel and praline are immediately present out of the glass, and some swirling and time allow a bit of fruit to open up.
Taste – Well rounded and layered. This checks off a lot of classic bourbon notes, but goes a bit further with some mild nuttiness and almost savory caramel before coming back with a touch of oak and a good dusting of spice.
Finish – Not incredibly long, but not lacking in flavor. I think the sweet notes from the undefined fruit are playing pretty nicely with the background of oak and spice–this is nicely blended to combine brightness with maturity.
Final thoughts…
While this is a departure, in some ways, from the trajectory of Barrell Craft Spirits as a brand–I think Stellum stands on it's own in a nicely-carved market segment outside of the Barrell footprint.
Where Barrell products are clearly aimed toward an enthusiast market, I can see Stellum capturing a buyer who may be shopping with their wallet as a strong focus. With a reasonable SRP for a barrel proof offering, and an elegant bottle design, Stellum is likely to find it's way onto many home bars as it becomes available.
TheBourbonFinder thanks Stellum Spirits for graciously providing us a sample of their product. Being able to try new things in the whiskey space, without strings attached, is an opportunity we greatly appreciate. Per our review ethos, we provide objective reviews and commentary on media samples of spirits and products; remember, friends, these are the good old days of whiskey!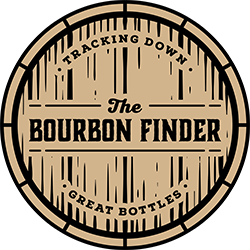 Our grading system: As mentioned in our About Us page, we're excited to share bourbon with our friends, family, and readers. There are enough critics, cynics, and curmudgeons in the whiskey world as it is, so our goal is to foster the bourbon community in a positive way by bringing fun and entertaining content whenever possible–as such–we decided that applying precise scores to whiskey was simply too serious for us (and didn't accurately showcase variability in taste from day to day). We use a simple grade school system to apply a grade to the whiskeys we review because we feel it is indicative of the whiskey's grade for us on that particular day. A grade of a "B" today may very well be a "B+" or even a "B-" on another day, so rather than focusing on a precise score today that may not stand the test of time, we are just sharing our overall grade of that pour for that one tasting. Pour a bit and enjoy, friends, these are the good old days of whiskey!