Still Austin Bottled in Bond Red Corn Bourbon
My co-host Jay and I have gone so far as to name Still Austin as one of the absolute best craft whiskey producers out there (YouTube video below).  With previous hits like The Artist bourbon, The Artist rye, as well as their Cask Strength release, we have been thoroughly won over by this brand.  It's really exciting to bring a new review today, especially one that brings a totally new recipe to the table.  Let's dive in and see if this new bottle checks the same boxes as the Austin, Texas distillery's previous releases.
Looking to connect? I'm on Instagram or you may reach out to me via Email or Discord if you'd like to discuss bourbon, request reviews, or anything else.
Today we highlight the latest from Still Austin by tasting the first release in their bottled in bond series.  This debut release is coming for the summer of 2023 and features a mashbill of Jimmy Red Corn.  According to Still Austin this particular corn has as "robust nuttiness" to it.  Sounds interesting enough to me.
Looking deeper into the press material for the bottled in bond series we can see what Still Austin has to say on their website:
For this Summer 2023 release—represented by the heat-loving snake and cactus—we combined the robust nuttiness of Jimmy Red corn with the sweet spice of rye. The result is a summertime bourbon offering creamsicle and black tea scents, followed by a palate of peppermint and marzipan.
Talk about a wide array of tasting notes!  Another point of consideration is the outstanding blending experience of Nancy Fraley, who works quietly behind the curtain to craft these releases for Still Austin.  The prior releases have all been powerhouses when you consider the relatively young whiskey the brand is working with.  It certainly has me curious as to what their bottles will be like when they creep up closer to eight years in age.
At this point we've covered enough of the details, and I'm ready to break out the glencairn glass and start working with the liquid itself.  Let's do this!
Tasting Notes…
Nose – Classic bourbon, but evolved. Traditional layers of vanilla and oak mix it up with cracked pepper, but as I swirl this in the glass it begins to bring in a fruitier vibe that reminds me of fresh nectarines, apple pie filling, and even a dash of red fruits.
Taste – A really nice coating on the palate allows this to hit nicely with a darker profile. Some good sugary toffee notes, baked goods that strike me like apricot danish with some icing that moves into maple cream, red fruits, berry, it's even somewhat buttery with a dash of nuttiness mixing with some oak and spice in a very nice way.
Finish – That mouthfeel hangs on for a nice finish where the spice really pops again and I get dash of vibrant tea and fruit that work well, although I suppose that sounds a bit odd as a flavor combination.
Final thoughts…
Not only does this release impress me–it's the first in an upcoming line of seasonal releases from the Texas producer.  Be on the lookout for this red corn bourbon (because it's dynamite) but I am also watching for the releases of the remainder of the bottled in bond series which will include: High Rye bourbon which will drop in the fall of 2023, then the Blue Corn bourbon release the following winter of 2024, and finally the spring 2024 release of a straight rye whiskey.  Whew!
I've got to say, Still Austin has a real hit with this release.  The great flavor combined with the clinginess of the mouthfeel just really suit me.  This takes Still Austin a notch higher in my opinion, and I cannot wait to see what else Nancy Fraley and the team have up their collective sleeve for the future.  Nicely done!
The Bourbon Finder & Weekly Whiskey thanks Still Austin for graciously providing us a sample of their product and the images used in this post. Being able to try new things in the whiskey space, without strings attached, is an opportunity we greatly appreciate. Per our review ethos, we provide objective reviews and commentary on media samples of spirits and products; remember, friends, these are the good old days of whiskey!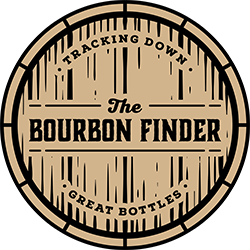 Our grading system: As mentioned in our About Us page, we're excited to share bourbon with our friends, family, and readers. There are enough critics, cynics, and curmudgeons in the whiskey world as it is, so our goal is to foster the bourbon community in a positive way by bringing fun and entertaining content whenever possible–as such–we decided that applying precise scores to whiskey was simply too serious for us (and didn't accurately showcase variability in taste from day to day). We use a simple grade school system to apply a grade to the whiskeys we review because we feel it is indicative of the whiskey's grade for us on that particular day. A grade of a "B" today may very well be a "B+" or even a "B-" on another day, so rather than focusing on a precise score today that may not stand the test of time, we are just sharing our overall grade of that pour for that one tasting. Pour a bit and enjoy, friends, these are the good old days of whiskey!