Traverse City Whiskey Co. American Cherry Edition
Closing out the week's Traverse City Whiskey Co. Spotlight here in The Bourbon Finder's Craft Corner is the American Cherry Edition.  I love whiskey.  I love cherries.  If you already checked out the barrel proof cherry review from two days ago, you can likely guess where this review is going…but let's take a minute to get more information on this expression and see what's what.
Start with whiskey.  Add cherries.  I don't know about you–but for me–step three is always "profit".  Traverse City Whiskey Co.'s American Cherry Edition is a low-proof whiskey specialty that infuses their bourbon with cherries and other natural flavors to make an approachable and sweet pour.  Here's what TC Whiskey has to say about it:
When you live in the "Cherry Capital of the World" and come from a multi-generational cherry farming family, a cherry whiskey is a bit of a must. Our American Cherry Edition is different than most cherry whiskies on the market today and is steeped with Montmorency cherries grown on our family's farm. We like to say that its flavor profile resembles "whiskey with a hint of cherry, not the other way around."

tcwhiskey.com
To go along with the American Cherry Edition, Traverse City Whiskey Co. also has their own line of cocktail cherries.  As someone who put together an exhaustive cocktail cherry review, I can appreciate the effort that TC Whiskey is putting into their products.  If I were looking retrospectively at my scores for premium cocktail cherries, I think I would tuck the TC Whiskey offering in [a very close] third place just a bit behind the Peninsula Premium Cocktail Cherries…and even that is a photo finish. The fruit is great and the syrup is very very good–I recommend you try them if you haven't.
Tasting Notes…
Nose – Big bright cherry–I mean, obviously?–with a bit of a vanilla cream background to it.  I catch a hint of grain that is reminiscent of sweet corn and then a mild touch of oak.
Taste – There's a hint of chocolate for me, and that is complimenting the very obvious cherry flavor.  I'm reminded of a chocolate covered cherry that's soaked with whiskey.  While this product is a 70 proof specialty liqueur, it brings some oak and corn to the palate to let you know it's made with bourbon.  Watch out, this is a guzzler, and it's dangerous.
Finish – Short and fairly muted, but the chocolate edge hangs on long enough to give a slight dessert feel to the sip.
Craft Corner Evaluation: Ready
Final thoughts…
While this product is bottled as a specialty at 35% ABV, and is not technically offered as a whiskey, I think that any whiskey drinker with a sweet tooth could probably appreciate it.  Hell, I think it could do well in a cocktail, as part of a dessert, or if you're someone who likes to tuck a bottle in the freezer for a quick hit of something cold and tasty…this could also be your choice.  The cocktail cherries are better than the standard maraschino cherries by an order of magnitude–as something of a cherry nerd (example: my cocktail cherry article) I feel safe in saying these would elevate most any cocktail nicely…and I've made a number of Manhattans lately just because I want to dig more into the cherries.  Seriously.
TheBourbonFinder thanks Traverse City Whiskey Co. for graciously providing us a sample of their product. Being able to try new things in the whiskey space, without strings attached, is an opportunity we greatly appreciate. Per our review ethos, we provide objective reviews and commentary on media samples of spirits and products; remember, friends, these are the good old days of whiskey!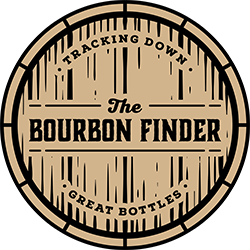 Our grading system: As mentioned in our About Us page, we're excited to share bourbon with our friends, family, and readers. There are enough critics, cynics, and curmudgeons in the whiskey world as it is, so our goal is to foster the bourbon community in a positive way by bringing fun and entertaining content whenever possible–as such–we decided that applying precise scores to whiskey was simply too serious for us (and didn't accurately showcase variability in taste from day to day). We use a simple grade school system to apply a grade to the whiskeys we review because we feel it is indicative of the whiskey's grade for us on that particular day. A grade of a "B" today may very well be a "B+" or even a "B-" on another day, so rather than focusing on a precise score today that may not stand the test of time, we are just sharing our overall grade of that pour for that one tasting. Pour a bit and enjoy, friends, these are the good old days of whiskey!