Traverse City Whiskey Co. Signature Barrel Proof Bourbon
For installment number two in this week's Traverse City Whiskey Co. Spotlight here in The Bourbon Finder's Craft Corner, I'm digging into the Signature Edition Bourbon that is showing it's entire character with this barrel proof bottling.  Let's peel the wax, pop the cork, and have a sip to see what this offering is all about.
Jay (t8ke.review) and I will sit down with Chris Fredrickson of Traverse City Whiskey tonight on the Weekly Whiskey episode, so if you're checking out this review after that you'll have already heard our notes on this release.  If you haven't seen the video yet, please take a second to check it out, we had a ton of fun with Chris.  Now, let's get some back story on the Barrel Proof Bourbon from the literature provided:
This limited-edition bourbon was recently named "Best Small Batch Bourbon" at the 2019 San Francisco World Spirits Competition.  The Double Gold recipient is barreled at 115 proof and bottled, at a minimum, four years later.  Barrel Proof is the most premium expression in the Traverse City Whiskey Co. line-up and commonly referred to as the purest, untouched version of the whiskey. Other accolades include Gold at the 2019 Denver International Spirits Competition and a Wine Enthusiast "Top 100 Spirits of 2018″.

Traverse City Press Info
Prior to this tasting, the only barrel proof expression I've seen from Traverse City was a single barrel offering from their MGP stock.  While it wasn't their own distillate–it was plain to see they had selected quality stock from MGP's lineup.  Knowing they selected good barrels to offer in their single barrel program helped to establish credibility, and ultimately interested me in trying more from their portfolio.  Enough talk, here we go!
Tasting Notes…
Nose – Sweet corn and toasty oak.  Light bit of funk and maybe even a splash of cola.
Taste – Heavy and luxurious on the mouthfeel.  Wow.  Totally carries across the palate, and just hangs on the jawline.  Candied walnuts.  Touch of honey and a big ol' punch of deep rich vanilla come through on the sip.  The heat stays in line–but absolutely speaks to you enough that you're well-aware of it's presence.  Barrel char speaks up noticeably, and quite nicely.
Finish – Fairly long finish.  The sweetness from the palate really hangs on here, and a bit of spice begins to peek through.  It's not the most complex, but a very nice pour that hangs on long enough for me to think about it.  I dig it.
Craft Corner Evaluation: Ready
Final thoughts…
This is a very nicely done four year bourbon.  I have to admit that seeing brands tout awards from spirits competitions can throw a red flag or two in my mind, but after having tried this product at four years I am impressed with it.  With a few more years in the barrel, and some additional layers of complexity…this could be an extremely tasty expression.  I'm looking forward to watching this expression and the brand as a whole continue to mature and expand.  Nicely done!
TheBourbonFinder thanks Traverse City Whiskey Co. for graciously providing us a sample of their product. Being able to try new things in the whiskey space, without strings attached, is an opportunity we greatly appreciate. Per our review ethos, we provide objective reviews and commentary on media samples of spirits and products; remember, friends, these are the good old days of whiskey!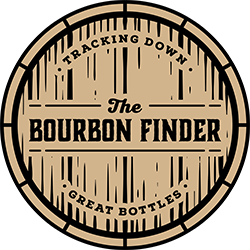 Our grading system: As mentioned in our About Us page, we're excited to share bourbon with our friends, family, and readers. There are enough critics, cynics, and curmudgeons in the whiskey world as it is, so our goal is to foster the bourbon community in a positive way by bringing fun and entertaining content whenever possible–as such–we decided that applying precise scores to whiskey was simply too serious for us (and didn't accurately showcase variability in taste from day to day). We use a simple grade school system to apply a grade to the whiskeys we review because we feel it is indicative of the whiskey's grade for us on that particular day. A grade of a "B" today may very well be a "B+" or even a "B-" on another day, so rather than focusing on a precise score today that may not stand the test of time, we are just sharing our overall grade of that pour for that one tasting. Pour a bit and enjoy, friends, these are the good old days of whiskey!