Traverse City Whiskey Co. Signature Edition Cherry
For the third review in this week's Traverse City Whiskey Co. Spotlight here in The Bourbon Finder's Craft Corner, I'm digging into the Barrel Proof Signature Edition Cherry Whiskey from the "Cherry Capital of the World".  Let's peel the wax, pop the cork, and have a sip to see what this offering is all about.
Traverse City, Michigan is–evidently–the "Cherry Capital of the World".  As such, they have a big blowout to celebrate the harvest.  Taking their whiskey to the next level, Chris Fredrickson and his team add more than ten pounds of Montmorency sour cherries directly to their barrels of aged whiskey immediately upon being harvested.  We're talking from tree to barrel with just a stop to be washed in between…it doesn't get any fresher.  Jay (t8ke.review) and I will be talking about this with Chris tonight on YouTube for the Weekly Whiskey stream (featured below).
For any regular readers of this blog, you're well and truly aware of my affection for cherries (and my ridiculous Food Fight cocktail cherry article).   If you thought I was a bit of a cherry fiend, wait until you see Cherryfest from Traverse City Whiskey Co.!  The release of this barrel proof cherry whiskey coincides with a celebration of the cherry harvest, and they held a kickass event to celebrate it. Check out the video below (the live music is excellent), then let's move on to the tasting.
Tasting Notes…
Nose – This is heavy and rich.  Syrupy and fruity vanilla.  Brown sugar and a bit of oak as well.  There's some toffee and then a good layer of chocolate that mixes with the fruit in a tootsie-pop kind of way.
Taste – This immediately sips like a barrel proof bourbon with a wave of mild ethanol carrying with it darker notes of oak and vanilla.  A strong caramel is followed immediately by a balanced flavor of fruity cherry.  I'm catching some warm vanilla buttercream.  Where the 35%ABV American Cherry is a guzzler, this is much more of a thinker.  There's a lot going on, and the sour cherry added in there isn't driving, so much as being a backseat presence.  Like…the cherry is sitting in the back seat of a car with tinted windows.  You almost don't know it's there at first–but once you catch some of it you know what you're getting.
Finish – Starts out fairly sweet with that fruity chocolate lollipop and as that gives way I'm getting some corn, vanilla, and then more cocoa that hangs on for a medium or perhaps longer finish.
Craft Corner Evaluation: Ready
Final thoughts…
The Cherryfest event was pretty fun, and I enjoyed the special edition whiskey!  This makes a hell of a cocktail.  While there were some undeniable hiccups with the Cherryfest broadcast, I think the live music was really great, and the fact that Traverse City Whiskey Co. was able to pull off an event during these wild times we're all living in was impressive.  Cheers to Chris and the folks at TC Whiskey, and I look forward to more barrel proof releases.
TheBourbonFinder thanks Traverse City Whiskey Co. for graciously providing us a sample of their product. Being able to try new things in the whiskey space, without strings attached, is an opportunity we greatly appreciate. Per our review ethos, we provide objective reviews and commentary on media samples of spirits and products; remember, friends, these are the good old days of whiskey!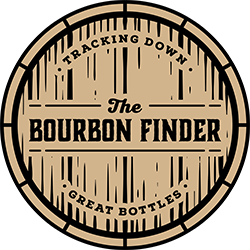 Our grading system: As mentioned in our About Us page, we're excited to share bourbon with our friends, family, and readers. There are enough critics, cynics, and curmudgeons in the whiskey world as it is, so our goal is to foster the bourbon community in a positive way by bringing fun and entertaining content whenever possible–as such–we decided that applying precise scores to whiskey was simply too serious for us (and didn't accurately showcase variability in taste from day to day). We use a simple grade school system to apply a grade to the whiskeys we review because we feel it is indicative of the whiskey's grade for us on that particular day. A grade of a "B" today may very well be a "B+" or even a "B-" on another day, so rather than focusing on a precise score today that may not stand the test of time, we are just sharing our overall grade of that pour for that one tasting. Pour a bit and enjoy, friends, these are the good old days of whiskey!