Traverse City Whiskey Co. Straight Bourbon
For the very first installment in this week's Traverse City Whiskey Co. Spotlight here in The Bourbon Finder's Craft Corner, I present to you an age-stated 3 year straight bourbon whiskey from–you guessed it–Traverse City Michigan.  Let's get some backstory on the brand, then have a sip to see what this offering is all about.
Jay (t8ke.review) and I are scheduled to speak with Chris Fredrickson of Traverse City Whiskey on the Weekly Whiskey episode this Tuesday, so if you're checking out this review after that you'll have already heard our notes on this release–but before we dig deeper into the bottle let's take a quick peek at what Traverse City Whiskey Co. has to say about their Straight Bourbon:
Amber and elegant, our Straight Bourbon Whiskey has been aged at least four years in new American white oak barrels. With warm vanilla and a little heat, this is your go-to whiskey for all occasions. Perfect for sipping, it still holds its own in your much deserved craft cocktail.

tcwhiskey.com
I appreciate seeing the proof point being higher than the minimum required to be bottled as bourbon.  Personally I think 43% ABV is about as low as any bourbon needs to go to check off the box for being approachable to newer whiskey drinkers, while still maintaining character that can be appreciated by enthusiasts, as well as stand up to mixing into a cocktail.  Now, let's make with the pouring, and have that deep dive into some flavors.
Tasting Notes…
Nose – Nutty, corn, and sweet caramel pop out.  There's an almost praline-like sweetness going on here.  A touch of brown sugar. Hint of youth in the grain.
Taste – Sweet corn and caramel lead the way here.  The mouthfeel has a little weight to it, and it rolls nicely down the jawline.  While not very complex this is hitting my sweet tooth in a good way.
Finish – Not very long to be honest; although, it has me wanting another sip.  As the light toasty sweetness fades I catch the faintest hint of bananas foster and some spicy cinnamon.
Craft Corner Evaluation: Ready
Final thoughts…
I'm impressed by this offering from Traverse City Whiskey Co..  While there is some evidence of youth in this product, they have the flavors dialed in very nicely, and honestly I think the proof point is working.  There are many times where a young whiskey hides behind a higher proof point to mask some off-putting flavors, or conversely, is proofed too low and doesn't bring enough character into the glass.  I'm happy to say this product does neither.
TheBourbonFinder thanks Traverse City Whiskey Co. for graciously providing us a sample of their product. Being able to try new things in the whiskey space, without strings attached, is an opportunity we greatly appreciate. Per our review ethos, we provide objective reviews and commentary on media samples of spirits and products; remember, friends, these are the good old days of whiskey!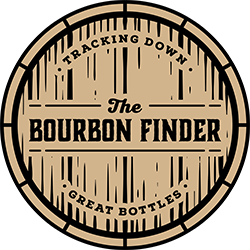 Our grading system: As mentioned in our About Us page, we're excited to share bourbon with our friends, family, and readers. There are enough critics, cynics, and curmudgeons in the whiskey world as it is, so our goal is to foster the bourbon community in a positive way by bringing fun and entertaining content whenever possible–as such–we decided that applying precise scores to whiskey was simply too serious for us (and didn't accurately showcase variability in taste from day to day). We use a simple grade school system to apply a grade to the whiskeys we review because we feel it is indicative of the whiskey's grade for us on that particular day. A grade of a "B" today may very well be a "B+" or even a "B-" on another day, so rather than focusing on a precise score today that may not stand the test of time, we are just sharing our overall grade of that pour for that one tasting. Pour a bit and enjoy, friends, these are the good old days of whiskey!