Traverse City Whiskey Co. Finishing Series: Sherry Barrel Finish
Coming at you today with a product from Traverse City Whiskey Company's latest series: the Finishing Series.  I have all three bottles in this release, which feature today's sherry barrel finish (bourbon), as well as a port barrel finish (bourbon), and even a Cab Franc finish (rye).  In today's whiskey market, secondary maturation is all the rage, and Traverse City Whiskey Co. has dabbling in finishing before as you may have seen in a Weekly Whiskey review video of Traverse City Whiskey Co.'s experimental series.  I'll kick off the review of this series with their sherry barrel finish, which is also the first expression we tasted on Episode #017 of the Whiskey Raiders Podcast.  Let's go!
Looking to connect? I'm on Instagram or you may reach out to me via Email or Discord if you'd like to discuss bourbon, request reviews, or anything else.
Here we have the first of three beautifully packaged bottles in the Traverse City Whiskey Co. Finish Series.  This Sherry Barrel Finish bourbon showcases the 36% rye bourbon (sourced from MGP) at five years old, that has spent nearly a year resting in a Pedro Ximenez (PX) Sherry cask.
I found the labeling to be somewhat confusing as the largest text draws the eye immediately to the fact that the whiskey is finished, but if you want to know what kind of whiskey you're drinking (bourbon or rye) it's in much smaller font along the backside of the label.  I should mention that this information is also available on the boxes (as seen in the first image in the intro).  I'd just like to see producers remain as transparent as possible in their labeling, and having the product clearly labeled as "straight bourbon finished in seasoned sherry barrels" on the front label would scratch this itch for me.
Speaking of the back label, this is where we learn that seasoned barrels were used for this product.  A seasoned (or recharged) barrel is a barrel that has been refilled, at least in part, with it's original liquid.  Basically, some sherry (presumably PX Sherry) was added back to this barrel and moved around or rolled etc. to allow some liquid to integrate with the wooden staves of the barrel.  The liquid is then dumped, or should be, and what's left is a barrel that is considered seasoned.
Starting with three of our award-winning whiskeys, we further aged them using various wine casks, and captured fond memories of folks' time here in Traverse City in a bottle.  Here in Northern Michigan, we don't just distill whiskey; we distill the spirit of Traverse City itself.

Chris Fredrickson, President Traverse City Whiskey Co.
Each time I dig into a sherry finished bourbon or rye, I can't help but wonder if I'm finally going to find something that reminds me enough of High West's Midwinter Night's Dram (while hopefully being a bit easier to track down).  I'll curb that excitement for now–as this is the first review of three–but just know, dear reader, that I'm thinking about it!
As I mentioned in the intro to this piece, Jay and I checked out the entire Finish Series on the Whiskey Raiders Podcast if you're interested in our very first impressions, and a bit more dialogue on these bottles.
Tasting Notes…
95 proof bourbon whiskey featuring a mashbill of 60% corn, 36% rye and 4% malted barley, which was aged for five years in new American Oak barrels and then rested in Pedro Ximenez sherry wine barrels for nearly 12 months  
Nose – Heavily sherry-influenced and sweet.  There's just a ton of big fat stewed fruits and punchy wine on the nose.  After swirling and resting in the glass some slightly nutty notes of bourbon and a dash of spice come through.
Taste – Very sweet and rich.  Dark red fruits, berries, super jammy notes are playing front and center.  As dark and cloying as this is, there are undertones of bourbon that show up and a kick of spice.
Finish – A medium finish that picks up where the faint spice left off with more sweet fruits and heavy sherry notes leaving no question that this was certainly a sherry-finished whiskey.
Bourbon Finder Grade Bourbon: C-
Final thoughts…
I was excited coming into this review, especially after tasting the Traverse City Whiskey Co. Experimental Series previously, as those bottles showed a deft hand in finishing and making the most of the base spirit; however, I think this particular bottle just took a bit too much influence from the sherry barrels.
As mentioned above, the label of this whiskey tells us seasoned (aka recharged) barrels were utilized–and while this is common practice–I feel like it may have played a role in the finish being overpowering for me.  In any case, I like seeing the continued drive by this Michigan producer to try new things.
This particular bottle was my least favorite of the finishing series, stay tuned for reviews of the port barrel finished bourbon, and the cab franc finished rye, as there's definitely more meat on the bone here.  Thanks for reading along!
The Bourbon Finder & Weekly Whiskey thanks Traverse City Whiskey Co. for graciously providing us a sample of their product. Being able to try new things in the whiskey space, without strings attached, is an opportunity we greatly appreciate. Per our review ethos, we provide objective reviews and commentary on media samples of spirits and products; remember, friends, these are the good old days of whiskey!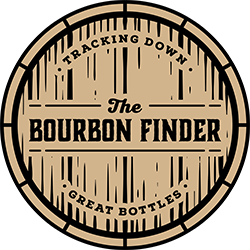 Our grading system: As mentioned in our About Us page, we're excited to share bourbon with our friends, family, and readers. There are enough critics, cynics, and curmudgeons in the whiskey world as it is, so our goal is to foster the bourbon community in a positive way by bringing fun and entertaining content whenever possible–as such–we decided that applying precise scores to whiskey was simply too serious for us (and didn't accurately showcase variability in taste from day to day). We use a simple grade school system to apply a grade to the whiskeys we review because we feel it is indicative of the whiskey's grade for us on that particular day. A grade of a "B" today may very well be a "B+" or even a "B-" on another day, so rather than focusing on a precise score today that may not stand the test of time, we are just sharing our overall grade of that pour for that one tasting. Pour a bit and enjoy, friends, these are the good old days of whiskey!