Willett Family Estate Single Barrel Bourbon "Willett Ferrell" (Bourbon Pursuit Pick)
Here we have a single barrel selection of a six year Willett Family Estate bourbon. This was a selection done by the Bourbon Pursuit Podcast and their community, which has been titled "Willett Ferrell". If you're looking for purple-topped and high proof bottles of whiskey, you've come to the right place. Let's do it!
Willett Family Estate bottles are just plain gorgeous. When it comes to the elegant labeling with understated design, I just dig it. That–quite obviously–has no bearing whatsoever on the whiskey inside, but I have to say that I enjoy the look of these bottles quite a lot. It's interesting that the Willett Family Estate bourbon is only offered as their private selection. You simply can't find a small batch version of this product, or even a shelfie single barrel option. This alone creates a certain level of hype and scarcity that bourbon geeks are absolutely attuned to. Let's check out the Willett website to see what they have to say:
Willett Family Estate Bottled Bourbon is a very unusual whiskey in many regards. The Bourbon label exists for the sole purpose of our family's Private Barrel Selection program, and is the only label of its kind in existence. It is an un-chillfiltered, barrel proof, straight Bourbon Whiskey of unusual depth and complexity.

kentuckybourbonwhiskey.com
It's clear that while this is a six year product, there's some serious character to it. The color is dark and rich. Knowing where I stand with Willett products in general, and the maraschino background "Willett note" as I call it, I'm interested to analyze a pour of this and see what's going on.
Tasting Notes…
Nose – Bold and punchy. The classic "Willett note" I've spoken of in other Willett reviews is evident, along with rich caramel, and a perfumy-sweetness.
Taste – Hot, for sure. There's a bit of punishment that comes along with Willett Ferrell here, and all 133.6 proof points show up to the party. That being said, it's not just an ethanol rocker, there is a bold sweetness that rides through this sip. Caramel, cherry, and sweet fruit. The complexity here is impressive. Spice comes rolling through the back of the palate.
Finish – Long as they get. There's no lack of flavor here. Big sweet palate-coating caramel and ethanol make way for fruit, and then the spice comes in. Pretty pronounced cinnamon. You can effectively consider this finish a later, rinse, repeat process as the finish just goes on for days.
Final thoughts…
Complex? Yes. Hot? Yes. Interesting? Yes. I think this single barrel is more interesting than most six year old products out there, but it's undeniably hot at 133.6 proof. I'm actually quite curious to see what this would do in an old fashioned; to clarify, I'm not saying this is "good for cocktails" which can often times be a polite way of saying a product doesn't stand up on it's own–because it does stand up on it's own (and with a few drops of water). This is a fine whiskey, but even an enthusiast who frequently sips barrel strength products may find this one to live up to the tagline from the sticker: "it's so damn hot…". The main takeaway here, is that while being searing on the heat, this tastes nice and the flavors are balanced and the finish is something to write about (lame pun intended).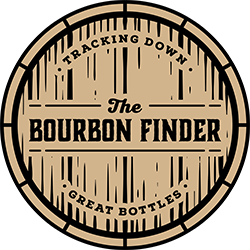 Our grading system: As mentioned in our About Us page, we're excited to share bourbon with our friends, family, and readers. There are enough critics, cynics, and curmudgeons in the whiskey world as it is, so our goal is to foster the bourbon community in a positive way by bringing fun and entertaining content whenever possible–as such–we decided that applying precise scores to whiskey was simply too serious for us (and didn't accurately showcase variability in taste from day to day). We use a simple grade school system to apply a grade to the whiskeys we review because we feel it is indicative of the whiskey's grade for us on that particular day. A grade of a "B" today may very well be a "B+" or even a "B-" on another day, so rather than focusing on a precise score today that may not stand the test of time, we are just sharing our overall grade of that pour for that one tasting. Pour a bit and enjoy, friends, these are the good old days of whiskey!