Whiskeys of the Year 2021
Way back forever ago (at the beginning of 2021) my co-host, Jay, and I were discussing trends in whiskey and the things that seemed to be evolving. Among those was the blended and finished whiskeys hitting the market. We touched on this with a video review of Bulleit Blenders' Select. As the year rolled by we found ourselves being increasingly interested in blends and finishes that were hitting the scene, and I believe that you'll find some interesting–and perhaps surprising–selections here for my Whiskey of the Year 2021 post. Let's close 2021 with a bang!
Last year (202o) was one for the books, and not necessarily in a lot of good ways.  Some of this, aside from the obvious pandemic and public issues, extended into the whiskey world.  From glass shortages to logistics battles making distribution and limited edition releases a total nightmare, we really saw it all.
To cap off the year I'd like to start out by mentioning products that didn't land in the final running for Whiskey of the Year, but still made an impression on me.  These products were either delicious, unique, or otherwise interesting enough to warrant a bit of discussion.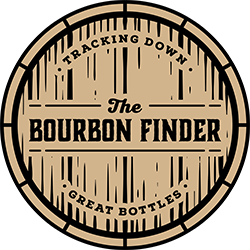 Contenders…
Bourbon
EH Taylor Barrel Proof (2021)
Barrell Craft Spirits Gold Label Bourbon
Wild Turkey Rare Breed
Knob Creek 12 Cask Strength
Rye
New Riff Balboa Rye
Wilderness Trail Single Barrel
High West
Finished Whiskey
High West Midwinter Night's Dram Act 9
Barrell Dovetail
Bull Run American Whiskey in Pinot Noir Casks
Craft Whiskey
Seelbach's Private Reserve Bourbon
OH Ingram Flagship Bourbon
Non Whiskey
Through the Grapevine – Private Cognac Selection "Midwinter Nights Yak"
Rolling Fork Lost Cask 16 Year Single Barrel Barbados Rum
And now…the winners
Below you will find my Whiskey of the Year Winners. As I post reviews, I don't factor cost into my rating; however, when it comes to this final list to wrap up the calendar year I am doing more than ranking these in order of flavor.
A whiskey of the year needs to do many things, and do nearly all of them better than every other product that sits alongside it. To that end I am absolutely looking at value as a metric. This is essentially the one time a year you will see value as a key metric, and not simply a mention in my conclusion.
With that said, let's dig in. Below are the whiskeys that struck me as being the best at what they do…
Bourbon
New Riff Single Barrel
Russell's Reserve 13
Rye
Wild Turkey Rare Breed Rye
Michter's Barrel Strength Rye
American Whiskey
Bull Run 13 Year American Whiskey
King's Family Light Whiskey
Finished Whiskey
Barrell Seagrass
Whistlepig Boss Hog VIII "LapuLapu's Pacific"
And the overall winner…
Whiskey of the Year 2021: Barrell Seagrass
Final thoughts…
This year has been a year of growth for this website as well as Weekly Whiskey on YouTube.  I can't thank you enough for getting your whiskey information from me, and I appreciate all the folks who not only stop by for reviews and videos but to take the time and join us in Discord to chat whiskey 24/7 and the folks who take the time to reach out to me via email.
I look forward to 2022 and live streaming single barrel selections, new collaborations, and posting reviews of upcoming bottles.  If you have questions about whiskey, or would like to request a particular review don't be afraid to reach out.  Thank you!