WhistlePig Boss Hog IX: Siren's Song
Coming at you today with one of the wildest sounding pours of whiskey to hit the review desk in quite some time.  I'd go so far as to say this release is reminiscent of something I'd expect to see from Barrell Craft Spirits simply because of the wild nature of the finishing and blending that's going on.  This year's Boss Hog release features "some of the oldest rye on the farm" according to the brand, and features a Greek fig nectar and Tentura finish, both of which were crafted right on the WhistlePig Farm.  Let's get into this one and hear the Siren's Song.
Looking to connect? I'm on Instagram or you may reach out to me via Email or Discord if you'd like to discuss bourbon, request reviews, or anything else.
In the video above, Jay and I review the previous year's Boss Hog release "Lapulapu's Pacific", which was every bit as exciting and unique as I have come to expect from WhistlePig in their annual releases.  The rum finish really carried that rye into a new arena, and I have been wondering what they would do for this year's release.  Well, now we have our answer.
This year's Boss Hog is the ninth release in the series.  There are quite a few firsts with this release: it's the first release from Liz Rhoades (Head of Whiskey Development) and Meghan Ireland (Head Blender) as well as the first ever whiskey finished in fig nectar and Tentura barrels.
I know, I know, you're wondering what in the hell is Tentura?  I hadn't heard of it either prior to seeing the label approval hit the TTB some months back.  Tentura is Greek liqueur originating in the Peloponnesian city of Patras–but in typical WhistlePig fashion–they went ahead and made it, as well as the fig nectar, themselves (from scratch) on their farm.
In the press release for this year's Boss Hog release, Liz Rhoades had this to say about the inspiration for the unique finishes utilized:
"You could say the Greek Muses guided us toward the discovery and persistence of creating Siren's Song.  In visiting Greece this summer to source ingredients and learn from experts at an original tentura distillery, we were drawn to the distinctly unique flavors of Greece and how they would interact with the bold flavor of our aged Rye Whiskey. We can't wait for fans and collectors to indulge in The Boss Hog IX: Siren's Song. Yamas!"

Liz Rhoades, Head of Whiskey Development
Another first for the brand is the back label of this release utilizes NFC technology to allow owners of this $599 bottle to verify it's authenticity–a step that Buffalo Trace Distillery implemented a few years ago with it's Antique Collection.
Finally, and not to directly compare this product to Blanton's by any means, but not unlike the famous jockey and horse topper from Frankfort, KY–the topper for the limited edition rye from Shoreham, VT has collectible variants: Calliope, Clio, Erato, Euterpe, Melpomene, Polyhymnia, Terpsichore, Thalia, and Urania.  Each Greek Muse having it's own eloquently designed pewter topper.  Can you imagine collecting all nine of these? That would make for one hell of an expensive collection!
Obviously this is a unique release, and certainly opens the door to the path to some questions for me.  As a huge fan of American whiskey, I wonder how far down the path of barrel finishes we can go before we're departing from the products we all know and love.  Bourbon, being America's native spirit, seems to be in such high demand that finishing is nearly a game of one-upping to see which brand can pull off the crazier product.
I plan to spend some time with this product and see if the, seemingly crazy, amount of work put into this product truly makes it an exceptional pour of whiskey or if–perhaps–we've lost our way.  Let's dig in and see!
Tasting Notes…
Nose – Rich, dark, and layers of dried fruits right up front.  This is really something.  The more I swirl this in the glass the more I'm finding in there.  Cinnamon, brown sugar, a dash of maple candy, clove, and bright rye.
Taste – Instantly I'm hit with warm citrusy vibes that mix with clove.  It almost reminds me of a mulled wine in that it's showcasing so much fruit and spice.  Cinnamon, clove, fig cookies, rich and decadent through and through.  This has a great mouthfeel and while there are layers of dark citrus and jammy figs, it's not what I would call "fruity".
Finish – This hangs on for ages.  The balance between big in your face layers of spice and backing notes of caramel, blood orange, and fig preserves just continually evolve.  Ultimately the last note I catch is cinnamon bread with clove and nutmeg.  This is really nice.
Final thoughts…
Does this check off the boxes you would expect from a Boss Hog release?  I have to say it really does.  Even setting aside the amount of work and craftsmanship that went into creating Greek fig nectar and Tentura from scratch, it's very obvious that this is a very well-aged rye whiskey, and it delivers flavor in droves.  I'd go so far as to say that this opulent expression of rye could be described as liquid velvet.
This is the total package, and I mean that in a literal sense.  The careful finishing and blending combine with collector quality art in the topper as well as the packaging.  The NFC technology in the back label may bring peace of mind to someone who is interested in collecting the bottles, but in all honesty this is so unique I can't imagine leaving them on a shelf unopened.  If you're looking for a uniquely delicious whiskey, you really don't need to search beyond this.  I'm truly impressed.
The Bourbon Finder & Weekly Whiskey thanks WhistlePig for graciously providing us a sample of their product. Being able to try new things in the whiskey space, without strings attached, is an opportunity we greatly appreciate. Per our review ethos, we provide objective reviews and commentary on media samples of spirits and products; remember, friends, these are the good old days of whiskey!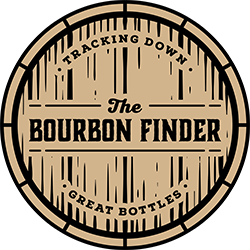 Our grading system: As mentioned in our About Us page, we're excited to share bourbon with our friends, family, and readers. There are enough critics, cynics, and curmudgeons in the whiskey world as it is, so our goal is to foster the bourbon community in a positive way by bringing fun and entertaining content whenever possible–as such–we decided that applying precise scores to whiskey was simply too serious for us (and didn't accurately showcase variability in taste from day to day). We use a simple grade school system to apply a grade to the whiskeys we review because we feel it is indicative of the whiskey's grade for us on that particular day. A grade of a "B" today may very well be a "B+" or even a "B-" on another day, so rather than focusing on a precise score today that may not stand the test of time, we are just sharing our overall grade of that pour for that one tasting. Pour a bit and enjoy, friends, these are the good old days of whiskey!