Whistlepig Boss Hog VII "Magellan's Atlantic"
Coming to us from the Vermont distillery is the seventh release in their annual homage to the farm they call home.  This year's Boss Hog is dubbed Magellan's Atlantic representing the long intercontinental journey this seventeen year rye has made–but more on that in a bit.  In previous reviews I've asked is 2020 the year of finished whiskey?  Perhaps the latest offering from Whistlepig will provide us an answer to the question.  Let's dig in!
Boss Hog VII is a finished (rye) whiskey; however, it is not spending the final portion of it's days before bottling lazily sleeping in a cask from another spirit.  That would be entirely too simple for a Boss Hog release, it would appear.  Whistlepig utilizes a three week finish in their Spanish oak–which is a notoriously difficult wood for cooperage–for the initial finishing of Magellan's Atlantic.  This Spanish oak is (by it's very nature) porous and tannic which you can imagine are not likely to be features most distilleries seek out in their barrels.  Additionally, Whistlepig is employing a proprietary one hour toast on these barrels to create a specific character.  I have no idea if all of this additional work is genius or if it's plain crazy…I suppose I will let the taste of the whiskey be the metric I use for success here.
The second finish on Magellan's Atlantic is a mere three days in South American Teakwood.  While three days doesn't seem long in a rye that is already seventeen years old, the wild and intense spice bouquet from the exotic wood is likely to be something that would have negative impacts if allowed to influence the whiskey too long, so perhaps three days is all we need here.  Taking a look at the Whistlepig website for more information I found this interesting quote about the Boss Hog VII:
Magellan's quest to find a Western route to the Spice Islands became "the greatest sea voyage ever undertaken."  Neither his crew nor contemporaries could imagine what they would encounter in the wide world, and circumnavigation was far from the realm of possibility. Our own pursuit of the world's greatest Rye Whiskey carries us to the very edges of the earth – driven by discovery to conquer the unknown.

-Whistlepig
This year's Boss Hog, Magellan's Atlantic, seems to be the first of a pair of releases.  "The Pacific" is set to be released in late 2021.  As more information becomes available I will be sure to update this post, or create a new post and link to it.
Whistlepig promises that each Boss Hog release will adhere to the following:
Single Barrel
Bottled at Proof
Powerfully Complex
Distinctly Unique From Anything We've Done Before
Stupendous
Alright!  That's enough chit-chat.  Let's take a trip with our buddy Magellan and see what this pig has got in store for us.
Tasting Notes…
Nose – Sweet, complex, and rich.  There's a richness that climbs out of the glass instantly making me think of salted caramel chews.  A dark oak is brightened up some with the spice of rye that comes through.  I expected the nose to be all wood but it's much richer and more complex than I'd have guessed.  A touch of dark jammy wine, a dusting of cocoa, and some leather…and a hint of vanilla cream.
Taste – This draws a lot of parallels to bourbon in that it's carrying a bunch of caramel mixing with oak right off the bat.  The mouthfeel is right in the middle of the road and there's essentially zero ethanol on the sip.  The rye spice shows up quickly but blends right into a rich and complex round of oak that is backed up with the leather from the nose.  A touch of fruit comes in, although non-specific, and allows more caramel to come back.  As this sits in the glass more vanilla shows up to the party and reinforces the bourbon qualities.
Finish – This is layered and complex.  The best part finish could be fairly labeled as medium, although the final spice of rye does sit for a long time on the palate.  There's a pretty intense round of spices going on here as the final notes of cocoa, caramel, and oak play out.  All in all what the finish lacks in length it makes up for in overall quality of flavor.
Final thoughts…
For me part of the romance of a limited edition (and very premium) bottle is often tied to the product being a timeless spirit in-and-of itself. While my favorite of Whistlepig's products are the well-aged Alberta ryes, whiskey in America has traditionally been made from (and with) rye for so long that the old-timey aspect of the category just speaks to me.
I also have to tip my hat to Whistlepig (as a brand) for the fact that they are a New England distillery that simply does it right.  From their triple terroir (using their own water, their own grain, and their own wood) to their track record of unique expressions I feel like they are one of the few brands in the American whiskey space who truly seems to get it.
In reference to Boss Hog VII, what else can I say?  Whistlepig specifically sets out to create ultra unique expressions, and dammit do they deliver.  This one is certainly something different and complex and I believe that is exactly what they were aiming for.  In that sense the mission is totally accomplished.  The complexity alone gives this release a lot of points; whereas the finish does seem to fall a little shorter than I'd have hoped for.  If there had been a bit more on the finish or a more structured mouthfeel this would be into the "A" category for me without a doubt.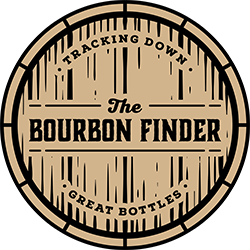 Our grading system: As mentioned in our About Us page, we're excited to share bourbon with our friends, family, and readers. There are enough critics, cynics, and curmudgeons in the whiskey world as it is, so our goal is to foster the bourbon community in a positive way by bringing fun and entertaining content whenever possible–as such–we decided that applying precise scores to whiskey was simply too serious for us (and didn't accurately showcase variability in taste from day to day). We use a simple grade school system to apply a grade to the whiskeys we review because we feel it is indicative of the whiskey's grade for us on that particular day. A grade of a "B" today may very well be a "B+" or even a "B-" on another day, so rather than focusing on a precise score today that may not stand the test of time, we are just sharing our overall grade of that pour for that one tasting. Pour a bit and enjoy, friends, these are the good old days of whiskey!