Whistlepig Piggyback Devil's Slide
It's not every day that a non-alcoholic product hits the review desk.  Hell, it almost never happens.  In the interests of Dry January and the impact of a decreased amount of libation-seeking patrons has on the service industry, Whistlepig has launched their "Rye January" campaign using the tagline of: 'Dry January: Good For Your Health, Bad for Bartenders'.  So what the hell is a non-whiskey and what does it taste like?  Let's find out!
Looking to connect? I'm on Instagram or you may reach out to me via Email or Discord if you'd like to discuss bourbon, request reviews, or anything else.
I covered most of the press info back when the product was announced, so I won't revisit much of that when we could be talking about the product itself today.
Let's take a look at the Dry January website Whistlepig launched:
Any non-alc worth its weight should offer something to celebrate. So 100% of the proceeds of this 100% Rye Non-Whiskey will benefit bartenders who have worked their tails off through the holiday season only to be rewarded by the January drought. To support the cause, grab a bottle of limited edition PiggyBack Devil's Slide below and/or visit the USBG Foundation.
It's worth noting that Whistlepig is experimenting with some pretty wild (I'll call them) "alternative products" so far in 2022.  The "Devil's Slide: Half Send" and "Full Send" range from CBD-infused to Cannabis-infused products (the latter is not actually in production yet) and are shown on their website.
I'm not sure what to think about these type of products at this point.  The whiskey purist in me is somewhat uneasy about spirits infused with cannabis products and where they would land on the shelf; however, technically speaking, the Devil's Slide isn't a spirit.
Again, I'm just not sure what I think of this yet.  We'll cross that bridge at a later juncture.  For now let's stick to Dry January sipping.
Looking for some ideas on what to do with a Dry January pour of non-whiskey? Whistlepig recommends the following mocktail recipe:
On the Wagon Fashioned:
2 oz. PiggyBack Devil's Slide Non-Whiskey
1/4 oz. WhistlePig Barrel-Aged Maple Syrup (or any organic maple syrup)
4 dashes of non-alcoholic bitters such as Dram Apothecary (with an extra dash for making it to the bitter end of Dry January)
Candied ginger garnish (get your kicks where you can)
Add all ingredients to an Old Fashioned glass. Add ice. Stir until maple syrup is properly diluted. Garnish, toast and enjoy.
The Best Part of Wakin' Up:
2 oz. PiggyBack Devil's Slide Non-Whiskey
1/2 oz. WhistlePig Barrel-Aged Maple Syrup (or any organic maple syrup)
5 oz. freshly brewed coffee
Whipped cream and/or a donut on the side (if you're balancing vices)
Add all ingredients to your favorite coffee mug. (Optional: Top with whipped cream.) Stir, sip and say ahhhhh….
Tasting Notes…
Nose – It's sweet!  Autumn honey, floral summer air, a fruit kick in the background that reminds me of wild blueberries and fresh apples.  Touch of vanilla and oak swirl around in the glass as well.
Taste – This…is interesting.  It's thin on the palate, as I'd expect, but there is a real rush of flavor.  Cascading from bright wildflower honey to light fruits to oak…and then whoa there's a mountain of spice that lights up the back palate and throat.  Wasn't expecting that!
Finish – This finishes pretty quickly (again as expected) but the most notable thing I'm noticing is the almost cayenne pepper finish.  The first sip startled me, but now I think it's kind of interesting.
Bourbon Finder Grade: "Weird…but fun!"
Final thoughts…
I'm not going to rate this on the scale I use for whiskey reviews simply because it's not actually whiskey.  There's a hell of a lot more to taste in this than I expected. Honestly, I was prepared for a super watery oaky mess…which it wasn't!  In that regard I'm pleasantly surprised.
All of this said, I can't see myself sipping this neat (or on the rocks).  I'm sure Whistlepig predicted this type of reaction from their whiskey drinking audience, and they've wisely provided mocktail recipes to make the overall experience fun for folks participating in Dry January.  Add in the fact that this is raising funds for charity, and I think it's got a lot to offer.  Cheers!
TheBourbonFinder thanks Whistlepig for graciously providing us a sample of their product. Being able to try new things in the whiskey space, without strings attached, is an opportunity we greatly appreciate. Per our review ethos, we provide objective reviews and commentary on media samples of spirits and products; remember, friends, these are the good old days of whiskey!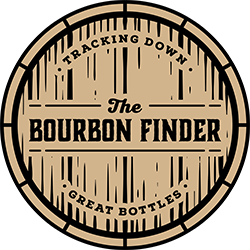 Our grading system: As mentioned in our About Us page, we're excited to share bourbon with our friends, family, and readers. There are enough critics, cynics, and curmudgeons in the whiskey world as it is, so our goal is to foster the bourbon community in a positive way by bringing fun and entertaining content whenever possible–as such–we decided that applying precise scores to whiskey was simply too serious for us (and didn't accurately showcase variability in taste from day to day). We use a simple grade school system to apply a grade to the whiskeys we review because we feel it is indicative of the whiskey's grade for us on that particular day. A grade of a "B" today may very well be a "B+" or even a "B-" on another day, so rather than focusing on a precise score today that may not stand the test of time, we are just sharing our overall grade of that pour for that one tasting. Pour a bit and enjoy, friends, these are the good old days of whiskey!