Whistlepig HomeStock
Here we have a bottle of Whistlepig's newest release: HomeStock. Traditionally, the Vermont-based distillery has released a new expression in their FarmStock lineup in the Spring; however, due to nature of 2020 and the massive shutdowns and shut-ins (for lack of a better word) this year's release was reformatted. Rather than releasing their FarmStock–which has been a way of introducing more and more of their own distillate–we're receiving a product that was something of a crowd-sourced experiment where tasting/blending kits were sent out and the majority vote dictating the end product.
HomeStock's tagline of a whiskey "blended together, while apart" will likely strike a chord with plenty of folks who found themselves working from home–or otherwise largely separated from their usual activities throughout 2020. I don't want to make this post about the impacts of everything going on in the world, but I feel like it's important to understand that this was Whistlepig's answer to their annual Spring release during the trying times that a lot of distilleries are feeling right now. Also, of note, is the fact that Whistlepig will be donating 20% of the online sales of this product (from Flaviar & Caskers) to the United States Bartender's Guild. I think this project was a good idea–at least on paper–and shows creativity and community focus in times that are undoubtedly tough for the brand as well as the individuals in the industry. Whistlepig will delay the release of what would have been this year's HomeStock until next spring. Moving on, now, let's see what Whistlepig had to say about this year's spring release on their website:
This year's blend is the result of an experiment to celebrate life and lift spirits in the unprecedented time of social distancing. Fans blended three types of whiskey from the comfort and safety of their homes, shared their perfect blend, and then came together as a community online to taste and vote for the final recipe.

The first crowd-sourced whiskey blended live by thousands of fans. A unique blend of 4 year old Rye Whiskey and 5 year old Wheat and Barley whiskeys, delivering a light, gentle sweetness to balance WhistlePig's signature bold Rye spice style. Perfect for summer sipping or with a home cooked meal.

whistlepigwhiskey.com
Alright, onto the blend. Being that this product was part of a blending experiment conducted by thousands, the majority vote on the best blend is what decided the final bottling. You can watch the streamed event to re-live the blending and reveal of the final product. That final blend is waht we have here today, and it contains 45% Vermont rye whiskey, 30% Canadian wheat whiskey, and 25% Canadian barley whiskey. A final note that the discerning whiskey enthusiast eye may catch is that the label does not carry the designation of "straight"–that is due to the barley and wheat whiskeys being aged in re-charred barrels as opposed to new charred oak. Alright, enough talk, let's dig in!
Tasting Notes…
Nose – Light honey sweetness with a touch of fruit. The rye is there, but it's not working very hard. This is a lot more delicate than I was expecting. It works, but it's much more along the lines of a mature Irish whiskey than a classic 'Pig.
Taste – Velvety on the mouth and brings along a nice wheat berry note. Again, I want to call this "light", but not in a disparaging way. There is a touch of indistinct spice and then more sweet honey with the wheat note.
Finish – A bit of vanilla comes through and mixes with the rye spice to bring a little more character to the finish. It coats the palate nicely enough so it sticks around for a medium finish that's enjoyable all the way through. I find myself wondering where the oak is…
Final thoughts…
Generally speaking, I am a big fan of Whistlepig's products. I really enjoyed the Barrel Strength Straight Rye that was offered in New England, as well as a handful of store picks. The HomeStock, while tasting nice, doesn't bring the bold rye flavor I typically look for in the Whistlepig expressions; however, I have to say that it's a totally unique bottling that reminds me of an Irish whiskey that has grown up on the Whistlepig farm–there is an elegance to this that I think is usually only achieved in a nice Irish whiskey. I think I'll attribute the elegance to the barley whiskey, as it stands out for me, and really brings a delicate layer to the blend that works well with the wheat whiskey's fruitiness in a way I hadn't expected. I'd probably have liked this a touch more if the rye played a bigger role in the blend, if I'm honest, but overall I think this was a cool project for the Flaviar members who were involved. Hell, I've never missed having a Flaviar membership quite like I did when I heard the blending kits were available [almost exclusively] to their members!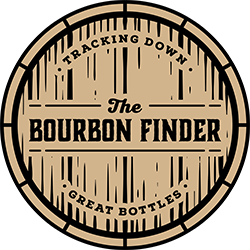 Our grading system: As mentioned in our About Us page, we're excited to share bourbon with our friends, family, and readers. There are enough critics, cynics, and curmudgeons in the whiskey world as it is, so our goal is to foster the bourbon community in a positive way by bringing fun and entertaining content whenever possible–as such–we decided that applying precise scores to whiskey was simply too serious for us (and didn't accurately showcase variability in taste from day to day). We use a simple grade school system to apply a grade to the whiskeys we review because we feel it is indicative of the whiskey's grade for us on that particular day. A grade of a "B" today may very well be a "B+" or even a "B-" on another day, so rather than focusing on a precise score today that may not stand the test of time, we are just sharing our overall grade of that pour for that one tasting. Pour a bit and enjoy, friends, these are the good old days of whiskey!