WhistlePig x PitViper SummerStock Whiskey Collaboration
There are few brands who dare to push boundaries the way WhistlePig has been pushing them, and this new product is proof positive of the Vermont distillery's bold and somewhat wild tendencies.  Teaming up with the brand who makes "sunglasses straight from party mountain" makes a certain impression.  Whether that impression is a good one or not, I'll leave up to each individual, but I can say that I'm certainly excited to open up this package and find out what in the world this hot pig summer is all about…aside from being "Sustainable AF" (their words–not mine–but I still kinda dig it anyway).  Let's check out the 2023 SummerStock collaboration between WhistlePig and PitViper.
Looking to connect? I'm on Instagram or you may reach out to me via Email or Discord if you'd like to discuss bourbon, request reviews, or anything else.
Before we even open the bottle, or tear into the box containing the sunglasses, I wanted to check out the video above to get a feel for things. Whew! That did not disappoint. If you have not yet seen it, stop reading, and scroll back up to it. Okay, now we may continue.
Now let's take a peek through the press material (of which there is plenty for this release) and see what the Shoreham, VT distillery has to say about this release:
The leaders in independent craft whiskey teamed up with Pit Viper, the bold outdoor sports and lifestyle eyewear brand, to create a duo that inspires adventurous drinkers and supports solar power. Limited Edition WhistlePig SummerStock Whiskey and matching Pit Viper SummerStock 2000s sunglasses launch the first day of summer, kicking off a full season of summer cocktails, Summer RyeDays and more.
I can get onboard with the idea of using whiskey to do good things. In this case, we're talking about raising money for solar. WhistlePig is operating entirely on solar power, so they're definitely invested in solar power and sustainability, and taking it a step further in supporting sustainable energy.
After installing its first solar array in 2020, WhistlePig now generates enough solar power for the full craft operation, and has plans to start sending energy back to the local grid this year. A portion of proceeds from the Limited Edition SummerStock Whiskey and Sunglass duo will be donated to Everybody Solar.
If you'd like to get your sweaty summer paws on the WhistlePig x PitViper collaborative kit you can place an order directly through WhistlePig by clicking here. As for me, I'm ready to take this iridescent bottle topper off this loudly-dressed bottle and see what it does in the glass. Let's taste!
Tasting Notes…
Nose – Rambunctious and funky! Wow, the wheat whiskey in this blend really jumps out of the glass with bright layers of toasty oak, honey, and whitefruits. There's a background kick of rye spice as well.
Taste – Sweet and soft. I wouldn't have been surprised if this had been youthful and even a bit grainy, but it's pleasantly desserty and sweet. Maple butter, sweet cream, a dash of berries, and even a nice layer of spice on the back.
Finish – Ultimately, this is sweet and lightly savory all in one, but does maintain a bit of spice as well.  It's more well-rounded than I expected from the nose, and the finish is medium length and predominantly sweet.
Final thoughts…
This is the craziest package I've received so far this year.  While I don't think this is the best whiskey I've had from WhistlePig, it's certainly one of the most unique; ultimately, I think it's the best of their "stock" series (read: FarmStock, HomeStock, etc.) and shows prowess with blending and aging.
If I'm completely honest about this release, I'm more surprised than anything simply due to the fact that the whiskey wasn't bad.  That's not meant as a knock against the brands involved, just that with something so wild and crazy I was prepared for a product that looked outstanding but didn't quite perform in the glass.  This isn't the most impressive tasting product we'll see hit the review desk this year, but it's damn sure to be one of the most unique.  Pretty well done!
The Bourbon Finder & Weekly Whiskey thanks WhistlePig for graciously providing us a sample of their product and the images used in this post. Being able to try new things in the whiskey space, without strings attached, is an opportunity we greatly appreciate. Per our review ethos, we provide objective reviews and commentary on media samples of spirits and products; remember, friends, these are the good old days of whiskey!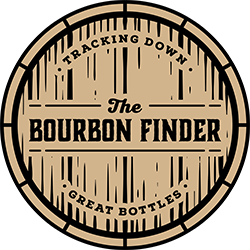 Our grading system: As mentioned in our About Us page, we're excited to share bourbon with our friends, family, and readers. There are enough critics, cynics, and curmudgeons in the whiskey world as it is, so our goal is to foster the bourbon community in a positive way by bringing fun and entertaining content whenever possible–as such–we decided that applying precise scores to whiskey was simply too serious for us (and didn't accurately showcase variability in taste from day to day). We use a simple grade school system to apply a grade to the whiskeys we review because we feel it is indicative of the whiskey's grade for us on that particular day. A grade of a "B" today may very well be a "B+" or even a "B-" on another day, so rather than focusing on a precise score today that may not stand the test of time, we are just sharing our overall grade of that pour for that one tasting. Pour a bit and enjoy, friends, these are the good old days of whiskey!