Wild Turkey Master's Keep Bottled-in-Bond (2020)
It seems as though when most folks hear the brand name Wild Turkey, they immediately conjure thoughts of 101 proof bourbon that is for grandfathers, bikers, or some collection of folks other than themselves. If I was paid a hundred bucks every time I explained how Russell's Reserve is actually Wild Turkey distillate, or that Wild Turkey has just one mashbill, yet they are able to create their entire portfolio of products from that one recipe, I'd have the princely sum of–well I don't know–several thousand dollars. My point here, is that even in this crazy whiskey world where standard products are so highly sought, that people will line up in front of liquor stores hours before they open, there are still (somehow) folks who just don't know what Wild Turkey is all about. Let's see if we can shed some light on that today with a limited release from the gobbler. Here we go with the Master's Keep 17 year Bottled in Bond…
Continuing (briefly) from my introduction, I want to expand on the fact that Wild Turkey makes a lot of outstanding products from a single recipe. Things such as WB Saffell (which made it to The Bourbon Finder Best Bottles of 2019 list) and Russell's Reserve Single Barrel expressions (of which I've probably got a dozen open on my bar) represent just how large an impact age, proof, and storage location can have on a whiskey.
Coming in at 17 years old, and hailing from the ricks of the Camp Nelson warehouses, the 2020 Master's Keep is only the second bottled in bond expression from Wild Turkey. You read that correctly, 17 years old. Talk about age! That is quite a lot of time in oak, especially since bourbon must rest in new-charred oak. While we have seen 16 and 17 year old releases from Wild Turkey before, we've not seen them at 100 proof (aside from the 15 year old American Spirit Bottled in Bond). Let's take a look at the press release from parent company Campari:
"With our own Master's Keep Bottled In Bond, we took the historic process and protocol of aging for four years to the next level and allowed the liquid to rest for 17 years," said Eddie Russell, Master Distiller at Wild Turkey. "We aged and perfected this rare, 17-year-old bourbon in Wild Turkey's Camp Nelson rickhouses. This expression is a nod to the past, both our own heritage and the heritage of American whiskey-making as a craft."

campariamerica.com
Let's crack this box open, dig out the bottle, and have a look-see. While the packaging here is quite nice…I'm interested in having a pour of this limited edition. Let's go!
Tasting Notes…
Nose – Complex, rich, and deep. Oaky and lightly funky. Heavy rich dark caramel and orange cream mix with dark chocolate and rich brown baking spices.
Taste – The mouthfeel is medium, but warm and luxurious. Leather and rich oak do the heavy lifting to begin the sip. Some baking spices that I can't quite say are distinct enough for me to put a finger on. Caramel comes through again–dark rich caramel. This is reminding me of Riesen candies. Works down the jawline nicely and there's more spice, coming through like white pepper. Rounding out with some smoke, this is a pour to dig deep into. There's a ton going on.
Finish – For 100 proof the heat seems to hang on for a long ride home, but as that heat is providing the distinct Kentucky Hug, there are a lot of layers of flavor at work. This coats the palate completely. The caramel and dark citrus notes really shine as this goes on. Just when I begin to wrap my mind around the caramel and baking spice here, a pile of vanilla comes through. Then once I'm feeling like I have a handle on that, it's replaced by oak…then toasty barrel char, smoke, and then incorporates the caramel and vanilla again. This finish goes on and on…
Final thoughts…
Now you have seen Wild Turkey products range from mild to wild as far as our scores go. The Wild Turkey Forgiven (Batch 303) didn't have the wow factor for me that Rare Breed Rye did. I think it's safe to say I've made my point on how impressive it is to see so much done with a single bourbon mashbill (as well as one rye mashbill) and relying strictly upon masterful aging and proofing. The Wild Turkey Master's Keep is appropriately named, and that name could probably serve as the very definition of masterful aging and proofing. If this had just a bit more depth on the sweet side of the house, I think it would have presented an absolutely perfect expression. It's important to remember, here, that this is a 17 year bourbon that is undoubtedly going to carry a sturdy oak structure. Expecting anything less would be a mistake. All in all, this is a very nice pour that presents a ton of complexity and Wild Turkey character.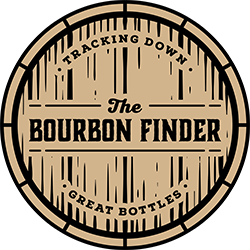 Our grading system: As mentioned in our About Us page, we're excited to share bourbon with our friends, family, and readers. There are enough critics, cynics, and curmudgeons in the whiskey world as it is, so our goal is to foster the bourbon community in a positive way by bringing fun and entertaining content whenever possible–as such–we decided that applying precise scores to whiskey was simply too serious for us (and didn't accurately showcase variability in taste from day to day). We use a simple grade school system to apply a grade to the whiskeys we review because we feel it is indicative of the whiskey's grade for us on that particular day. A grade of a "B" today may very well be a "B+" or even a "B-" on another day, so rather than focusing on a precise score today that may not stand the test of time, we are just sharing our overall grade of that pour for that one tasting. Pour a bit and enjoy, friends, these are the good old days of whiskey!