Yellowstone Limited Edition (2019)
Today we're checking out the Yellowstone Limited Edition from 2019. This one comes in a tube with some gold font and the overall presentation of this bottle is pretty fetching as well. I walked by this expression enough times as it sat on the shelf and I hadn't heard much about it, which ultimately drove me to the decision to pick one up and see what it was all about. Let's dig in!
The ongoing theme with Yellowstone Limited Edition releases is that they bring a new expression to market each year, and no two expressions are the same. Hell–they go as far as to say that each expression is made to be something totally different than any other offering on the market. That alone seems like a pretty hefty goal to me, but it also seems as though they have done this with a certain amount of success. While blending a nine year Kentucky bourbon a with twelve year Kentucky bourbon may not be totally ground-breaking, the previous releases were all finished pretty uniquely. In reading up on this 2019 release, I found this on the Limestone Branch Distilling website:
Yellowstone Limited Edition is expertly crafted using a handpicked blend of Kentucky small-batch bourbons. While each release is different, one thing always remains the same: a promise of top-shelf flavor with humble complexities. This year's offering is a combination of extra-aged 9- and 12-year bourbons, with notes of cinnamon and toffee and a lingering oaky finish.

limestonebranch.com
So I have to admit that the price tag and proof-point of this expression had me reluctant to pull the trigger. Unboxing and pouring this, however, started to give me faith as the aroma just from opening the bottle alone was quite good, and the color…well…you see below, it's quite nice. Let's have a pour!
Tasting Notes…
Nose – Buttery caramel and toffee are evident first, followed immediately by fruit. Almost like an apple crisp and cherry cobbler type of fruitiness comes through. I dig it. Oak and spice are mixing around, but I couldn't name the exact spice here.
Taste – Lighter on the palate than I'd have expected, but the flavors come through and it coats nicely. While it definitely sips a bit thin, there's complexity to reinforce the sip here. Man, there's a cocoa note that I missed on the nose. Really nice and dark and rich. The cherry mixes in here very nicely too. Oak and fruit and cocoa.
Finish – The sweet caramel and fruit fades off and leaves the oak, cocoa, and toffee and other darker notes to do the majority of the work here on the finish. I'd confidently call this medium in length, pulling flavors out of this for a minute or more after the sip. I like how rich this is overall.
Final thoughts…
It's good! I could make it easy and leave it there, but I think it's worth a quick mention of the complexity. This bottle has really grown on me, and I feel like I'm enjoying it more with each dram. The cocoa note mixes with that fruit just right for me, and I'm glad I picked this one up. While there are other age-stated offerings out there that will check off boxes for color, flavor, and price, but I wouldn't let that stop me from reaching for the 2019 release from Limestone Branch Distilling.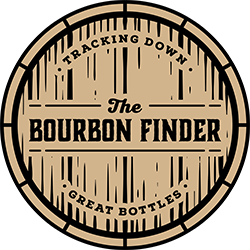 Our grading system: As mentioned in our About Us page, we're excited to share bourbon with our friends, family, and readers. There are enough critics, cynics, and curmudgeons in the whiskey world as it is, so our goal is to foster the bourbon community in a positive way by bringing fun and entertaining content whenever possible–as such–we decided that applying precise scores to whiskey was simply too serious for us (and didn't accurately showcase variability in taste from day to day). We use a simple grade school system to apply a grade to the whiskeys we review because we feel it is indicative of the whiskey's grade for us on that particular day. A grade of a "B" today may very well be a "B+" or even a "B-" on another day, so rather than focusing on a precise score today that may not stand the test of time, we are just sharing our overall grade of that pour for that one tasting. Pour a bit and enjoy, friends, these are the good old days of whiskey!