Barrell Craft Spirits Gold Label Seagrass
I'm feeling pretty lucky today to bring you another Barrell Seagrass review.  This one, though, is different than the Seagrass that won my Whiskey of the Year award.  It's different than the Gray Label Seagrass 16 that I scored an A.  Today's review is of the latest of the Gold Label series of Barrell Craft Spirits releases: Seagrass 20 Year.  I can hardly wait.  Let's get in!
As a big fan of rye whiskey, I was very excited to try Seagrass when it first landed on the review desk. It really surprised me to say the least. The layers of fruit, the rich mouthfeel, and the sheer unique style it showed up with really just spoke to me–no that's not really a fair description–it screamed to me!
The early 2022 release of the Gray Label Seagrass 16 turned things upside down a bit. Rather than a blend of both American and Canadian rye whiskeys, this release was entirely comprised of Canadian whiskey with a punchy ABV of 65.41%!
When the first Gold Label TTB approvals hit Instagram I couldn't even imagine what was in store for us.  As it happens, there weren't any crazy changes to the liquid itself, aside from tacking an additional four years onto the Gray Label release.  Barrel Craft Spirits had this to say:
"Gold Label Seagrass epitomizes our team's expertise in global sourcing and blending, both in whiskey and finishing materials," said BCS Founder Joe Beatrice. "This exceptional whiskey is remarkably flavorful, showcasing the best of the Seagrass profile in a whiskey that can only be made this complex and nuanced with time in the barrel."
If you've followed along with Weekly Whiskey on YouTube, you've seen us conduct a number of private tastings, select a pile of single barrels from their stock, and even caught some reviews of Barrell Craft Spirits releases.  Below is a video review of Seagrass 20 with a bit of comparison to the other Seagrass expressions–is the Gold Label truly the best of the best?
For now, I'm ready to pour some of this Gold Label Seagrass 20 and share some thoughts.  Let's go!
Tasting Notes…
Nose – Sweet and jammy apricot and a dash of funky rum, cane sugar, and some red fruit pops out.  The added richness of oak mutes the rye spice, but it's still there.  There's an underlying note that sort of reminds me of both maple butter, and thick un-filtered raw honey.
Taste – Warm, velvety, and inviting.  One sip doesn't quite cut it here.  Grabbing a second sip and I'm immediately hit with apricot preserves, tropical fruits, a buttery quality that I can't get enough of, a dash of vanilla, rye spice, white pepper, some charred oak shows up, and it comes back around to a sweet and spicy melody.
Finish – This is a long and chewy finish.  This moves from sweet fruits to richer flavors that make me think of buttercream frosting, then this backbone of oak pulls it all together.  It's really impressive.  The layers of rum flavors and tropical brightness work right into the spice and ultimately the barrel char of this old rye, and the red fruits come back around at the end.  The finishes on this really do sing.
Final thoughts…
This Gold Label Seagrass 20 really picks up where Gray Label Seagrass 16 left off, for me.  It's among the most delicious ryes I have tasted.  Where Seagrass 16 was a total flavor cannon that had enough ethanol and flavor to grip your palate for an eternity, the extra four years in oak seem to have cooled this expression off a bit in terms of heat…but not flavor.
Don't get me wrong, this is 128 proof whiskey, and certainly will remind you of it; however, there isn't a strong driving factor of ethanol on the nose or palate.  The heavier oak pulls this expression together so well, and the viscosity is amped up just enough to really make it stand out for me.
I really hadn't expected to get two limited edition releases from one producer in the span of six months, let alone be so enthralled with both of them.  I can't believe it, but here's another A for Barrell Craft Spirits.  I hope you have a chance to find this one in the wild, because it's certainly a rye like none other.  Cheers!
TheBourbonFinder thanks Barrell Craft Spirits for graciously providing us a sample of their product. Being able to try new things in the whiskey space, without strings attached, is an opportunity we greatly appreciate. Per our review ethos, we provide objective reviews and commentary on media samples of spirits and products; remember, friends, these are the good old days of whiskey!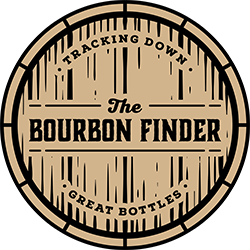 Our grading system: As mentioned in our About Us page, we're excited to share bourbon with our friends, family, and readers. There are enough critics, cynics, and curmudgeons in the whiskey world as it is, so our goal is to foster the bourbon community in a positive way by bringing fun and entertaining content whenever possible–as such–we decided that applying precise scores to whiskey was simply too serious for us (and didn't accurately showcase variability in taste from day to day). We use a simple grade school system to apply a grade to the whiskeys we review because we feel it is indicative of the whiskey's grade for us on that particular day. A grade of a "B" today may very well be a "B+" or even a "B-" on another day, so rather than focusing on a precise score today that may not stand the test of time, we are just sharing our overall grade of that pour for that one tasting. Pour a bit and enjoy, friends, these are the good old days of whiskey!