Barrell Craft Spirits Seagrass 16 (Gray Label)
Barrell Seagrass was a release that sounded weird on paper (I mean "Seagrass"…right?) a blend of Canadian and American rye whiskeys finished in a combination of Martinique Rum, Madeira, and apricot brandy barrels.  Just sounds too crazy to be good, then I tasted it, and it wound up being Whiskey of the Year.  Proof-positive that a product name or description can only go so far, but let's take what we learned from the first release of Seagrass and see what dialing the age up to sixteen years (and proof up to 130.82) does to an already award-winning product.  Here we go!
Looking to connect?  I'm on Instagram or you may reach out to me via Email or Discord if you'd like to discuss bourbon, request reviews, or anything else.
I've discussed Barrell Seagrass at length, but this new entrant to the Gray Label series has some real work to do in order to show up it's younger brother (which was my Whiskey of the Year).  Check the video below for the review Jay and I did on Weekly Whiskey.
This is a blend of Canadian ryes that has been finished three ways.  It seems difficult enough to wrap my mind around the blending of the base rye whiskeys, let alone to incorporate Martinique Rhum, Malmsey Madeira, and apricot brandy.  Where do they come up with this stuff?!
Let's take a look at the press information from Barrell Craft Spirits:
The foundation of BCS Gray Label Seagrass began with two groups of 16-year-old 100% Canadian Rye barrels – one with bright citrus and crisp green apple notes and the other with earthy spearmint notes. A portion of the first group was finished in Apricot Brandy casks, a portion of the second group was finished in Martinique rhum barrels, and a blend of the first and second groups was finished in Malmsey Madeira barrels. When each set of secondary maturation flavors peaked, those casks were pulled and slowly married into the final blend.

Barrell Craft Spirits
This deeply mature and rye whiskey has a classic, grassy aroma reinforced by the equally iconic, fresh notes of aged Rhum Agricole. On the palate, the oily rye is complemented by the oxidative, nutty madeira character that also balances that richness with exuberant acidity. Apricot brandy casks splash bright, sometimes tropical fruit over the finish before it fades to reveal the maritime minerality that lends this whiskey its name.
Tasting Notes…
Nose – Really complex and vibrant. There's a kick of rye spice right off the bat that mingles with a pile of fruit. Apricot, apple, a touch of berry, and then there's an almost bourbon style note of vanilla that mingles with the oak and bright rye background in a really interesting way. This noses beautifully.
Taste – Expecting a big bad punch of ethanol that never showed up. Don't get me wrong, there's obvious proof on the palate, but this drinks luxuriously. Again, there are mountains of fruit backing up a slightly grassy and airy rye that seems to have such a solid oak backing that I'm reminded (again) of bourbon. This doesn't taste like bourbon, there's just a subtle reminder here of the time in oak and vanilla that comes with it. Layers of spice pop up as this moves across the palate as this sip totally coats and hangs on.
Finish – In a word, eternal. Seagrass 16 does everything well, but my favorite part is the finish. It just hangs on and those layers of complexity don't fade. The rye spice hangs back until the fruit and vanilla flavors subside and then a twinge of spearmint works in with the grassiness of the rye in a really tasty way. All in all this is a great performer.
Final thoughts…
There's a lot to unpack with this release.  A blend of cask strength (high proof, at that) Canadian rye whiskeys that is finished three ways is certainly a mouthful.
First of all, Barrell has well-and-truly hit their stride in the lab.  The finishing, blending, and resulting product from those processes is seriously impressive.  Doing all of these things with highly-aged whiskey is also something that is likely to capture the eye of whiskey enthusiasts.
If you're trying to track down a limited edition whiskey that throws heavy punches in terms of flavor, this certainly does that.  Does it do it better than the standard offering of Seagrass?  You'll need to decide for yourself.  Thanks for reading along!
TheBourbonFinder thanks Barrell Craft Spirits for graciously providing us a sample of their product. Being able to try new things in the whiskey space, without strings attached, is an opportunity we greatly appreciate. Per our review ethos, we provide objective reviews and commentary on media samples of spirits and products; remember, friends, these are the good old days of whiskey!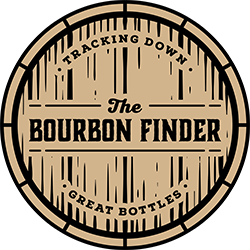 Our grading system: As mentioned in our About Us page, we're excited to share bourbon with our friends, family, and readers. There are enough critics, cynics, and curmudgeons in the whiskey world as it is, so our goal is to foster the bourbon community in a positive way by bringing fun and entertaining content whenever possible–as such–we decided that applying precise scores to whiskey was simply too serious for us (and didn't accurately showcase variability in taste from day to day). We use a simple grade school system to apply a grade to the whiskeys we review because we feel it is indicative of the whiskey's grade for us on that particular day. A grade of a "B" today may very well be a "B+" or even a "B-" on another day, so rather than focusing on a precise score today that may not stand the test of time, we are just sharing our overall grade of that pour for that one tasting. Pour a bit and enjoy, friends, these are the good old days of whiskey!