Colonel E.H. Taylor Jr. Four Grain (2017 Bottling)
Today I'm taking a look at a 2017 bottling of a limited edition E.H. Taylor product: Four Grain.  This recipe leans into the history of a Civil War era bourbon salesman who had extensive knowledge of grain sourcing.  Combining four grains (corn, rye, wheat, and malted barley) to create this expression and aging it twelve years, Buffalo Trace Distillery touts this as being made the way Col. E.H. Taylor himself would have wanted it to be.  Let's take a look and find out!
Col. Edmund Haynes Taylor purchased the (now famous) O.F.C. distillery at the end of the Civil War and focused so intently upon making world-class product that eventually he ran into financial trouble.  A little-known salesman who was, at the time, purchasing barrels of O.F.C. decided to take a chance and acquire the distillery itself from Col. E.H. Taylor.
Forming a new partnership with Col. Taylor as the Vice President, and the new owner (one George T. Stagg) as the President, the two ultimately formed what is now known as the Buffalo Trace Distillery–which brings us this product today.
Four grains are used in the creation of this bourbon: corn, rye, wheat, and malted barley.  This isn't a traditional recipe but it is picking up more attention with other brands out there (looking at you, Penelope Bourbon) as experimentation and blending of mashbills becomes more and more mainstream.
As always–I wanted to take a look at what the brand had to say about the product–here is text from the Buffalo Trace Distillery website about this four grain product:
Taylor knew exceptional whiskey could only be crafted by using the finest ingredients, and his time selling grains during the war taught him that grains often varied tremendously from different farmers and harvests. This special edition Four Grain bourbon is crafted just as Taylor would have wanted. Using the highest quality grains and a distinct combination of corn, rye, wheat, and malted barley, to create a flavor that is sweet with hints of caramel and vanilla, yet spicy with notes of clove and pepper.

Buffalo Trace Distillery
In summary, we've got a four grain recipe (corn, rye, wheat, and malted barley) that is bottled-in-bond, which tells us it is at least four years old and bottled at 100 proof; although, this particular expression spent twelve years aging.  While there are rumors floating around that this will become a regular release in the future–this particular bottle is from 2017.  Let's have a pour!
Tasting Notes…
Nose – Sweet and lightly floral, caramel candy, spicy oak, sweet tea, and a good dose of buttercream.
Taste – Sweet and rich at first with a fat-washed vanilla vibe, custard, creme brûlée, touch of orange peel and a hearty baking spice.
Finish – Medium-long, oak spice driven with some Dutch process cocoa powder, hint of berry, plenty of vanilla, and a reminder of light caramel but it's more dry than sweet as it rolls off.
Final thoughts…
All in all this is a good expression and a fairly solid offering in the ever-growing E.H. Taylor lineup.  If I'm being totally honest I expected this to swing with a little more oomph seeing as people tend to go nuts for the rare offerings from this brand.  Quite frankly, when it comes to E.H. Taylor's offerings, the 18 Year Marriage and Single Barrel expressions have impressed me the most.
If you can find a friend to grab a pour of this from, or a local spot that's offering it for a price you deem to be fair I'd totally recommend trying it out just to build the experience portfolio; however, if it's down to Four Grain and another rare bottle…you might do just as well reaching the other way.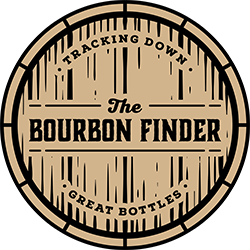 Our grading system: As mentioned in our About Us page, we're excited to share bourbon with our friends, family, and readers. There are enough critics, cynics, and curmudgeons in the whiskey world as it is, so our goal is to foster the bourbon community in a positive way by bringing fun and entertaining content whenever possible–as such–we decided that applying precise scores to whiskey was simply too serious for us (and didn't accurately showcase variability in taste from day to day). We use a simple grade school system to apply a grade to the whiskeys we review because we feel it is indicative of the whiskey's grade for us on that particular day. A grade of a "B" today may very well be a "B+" or even a "B-" on another day, so rather than focusing on a precise score today that may not stand the test of time, we are just sharing our overall grade of that pour for that one tasting. Pour a bit and enjoy, friends, these are the good old days of whiskey!