Kentucky Owl Wiseman Rye Review
Following up on my previous Kentucky Owl Wiseman Bourbon review from last week, today's pour is the Kentucky Owl Wiseman Rye whiskey review.  Coming in ten proof points higher than the Wiseman Bourbon, this also bears the designation of 'Straight' and lacks an age-statement, which reminds us that the liquid must be at least four years old.  Let's dig into this expression and see how it represents the lower-priced offering from Kentucky Owl.
Looking to connect? I'm on Instagram or you may reach out to me via Email or Discord if you'd like to discuss bourbon, request reviews, or anything else.
This is my second review of the Wiseman series from Kentucky Owl.  If you tuned-in for the Whiskey Raiders Podcast episode from January 19th, you've heard Jay and I discuss the brand and the products as well.
While the Kentucky Owl bourbon offerings have ranged across the board in terms of price, there haven't been as many releases on the rye whiskey side of the house, which has me excited to check this one out.
In reading the shelf-talker for the Kentucky Owl Wiseman Rye, the brand says:
"THE WISEMAN™ Straight Rye has a spicy character that instantly fills the mouth with rich rye flavor and tickles the taste buds. It has a long finish starting out as fresh Rye bread, then slowly moving toward buttered cinnamon toast, ending with just hint of English walnut."

Kentucky Owl
So I have tasted through this product a number of times, and even used as a blending component for a holiday blend I like to make–and in that regard it was really nice.  I think this would probably shine in an Manhattan (or other whiskey cocktail) that utilizes orange peel.  For now, let's dig in and rate the Kentucky Owl Wiseman Rye.
Tasting Notes…
Nose – Light and sweet.  There's a kick of rye spice in there, but this is largely driven by caramel and a dash of oak.
Taste – A bit more spice on the palate than I got on the nose, which is nice.  All in all this is a traditional Kentucky rye, and brings with it sweetness and a pinch of spice on it.  Fairly straightforward.
Finish – The finish rolls off pretty quick, but not in an unpleasant way.  While not booming with complexity, it brings with it classic Kentucky rye flavors that mingle on the palate before fading.
Final thoughts…
In the end, I feel like this product is fine.  It's not truly exciting me, but there is nothing wrong with it.  While it's a bit on the sweeter side of ryes, it drinks well below the 100.8 proof on the label, and carries with it a classic Kentucky rye profile.  Personally, I find myself wishing for more spice to amp this one up.
The Bourbon Finder & Weekly Whiskey thanks Kentucky Owl for graciously providing us a sample of their product. Being able to try new things in the whiskey space, without strings attached, is an opportunity we greatly appreciate. Per our review ethos, we provide objective reviews and commentary on media samples of spirits and products; remember, friends, these are the good old days of whiskey!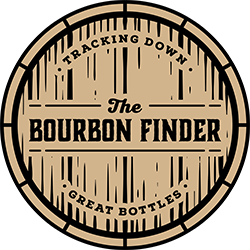 Our grading system: As mentioned in our About Us page, we're excited to share bourbon with our friends, family, and readers. There are enough critics, cynics, and curmudgeons in the whiskey world as it is, so our goal is to foster the bourbon community in a positive way by bringing fun and entertaining content whenever possible–as such–we decided that applying precise scores to whiskey was simply too serious for us (and didn't accurately showcase variability in taste from day to day). We use a simple grade school system to apply a grade to the whiskeys we review because we feel it is indicative of the whiskey's grade for us on that particular day. A grade of a "B" today may very well be a "B+" or even a "B-" on another day, so rather than focusing on a precise score today that may not stand the test of time, we are just sharing our overall grade of that pour for that one tasting. Pour a bit and enjoy, friends, these are the good old days of whiskey!