Michter's Limited Edition Comparison (10 Year vs. 20 Year)
I know what you're thinking: Shut up, John, Michter's 20 is obviously going to destroy Michter's 10 and you're an idiot for calling this a battle. Alright. That's fair. I won't argue with you on any of those points, but if you're daring enough to continue reading, please allow me to explain. Think of this as a comparison for the sole purpose of exploring the difference between the ten year and twenty year product. We all know that Michter's 10 Year is hard enough to come by, but is the 20 Year that much better, or would an enthusiast do well to save several hundred dollars and track down a bottle (or three) of the 10 Year? Let's dive in!
To get a few of the elephants out of the proverbial room here, let's talk about the disparity between these two products. I reviewed Michter's 10 a while back and was happy with the product; however, I was a bit underwhelmed with the proof point. So it's fair to assume going into this that Michter's 10 year is at a number of disadvantages, including the age and proof point.
So as I mentioned above, I have reviewed Michter's 10 (and I'll post a solo review of Michter's 20 here) but I wanted to take a deeper look into the Michter's 20 product here and share what is on the Michter's website:
While we regularly sample all our Michter's barrels to see how our whiskey is aging, we pay even extra special attention to our barrels once they are over 17 years old. At Michter's we consider 17 to 20 years the "Fork In The Road Point" when certain barrels of whiskey can achieve an extraordinary level of quality. It is these particular barrels that our Master Distiller Dan McKee personally selects for our very limited bottling of Michter's 20 Year Kentucky Straight Bourbon.

-Michter's
Keeping in mind that this is more of a comparison than a true battle, let's set these up and see how they rate.
Michter's Limited Edition Comparison – Michter's 10 Year vs. Michter's 20 Year
Michter's 10 Year
Nose – Light caramel and a touch of honey. Not incredibly exciting, but not missing anything you'd look for in a ten year bourbon.
Taste – Some fruitiness starts this out and moves along into a lightly candied flavor with just a hint of spice.
Finish – About medium on the finish length and very standard bourbon profile. Nothing to complain about here, but there isn't much more than caramel, vanilla, and a touch of light brown sugar. The oak structure is very very mild.
Michter's 20
Nose – Rich sweet layers of fruit and oak move in and out and show off a pretty serious bouquet.  Vanilla, cherries, cocoa, spicy oak, brown sugar and more.
Taste – Again this is rich.  Initially it's dark and brings cocoa and plum across with vanilla and some tannin that's backed by brown sugar.  Fruits working with spice round this out into a really nice pour.
Finish – Pretty long really and moving from the rich desserty notes on the front into a heavier darker finish that's backed by a sturdy oak structure and Madagascar vanilla.
Final Thoughts…
Okay no real surprise here in the winner.  Michter's 20 is a nicely proofed, excellently aged product.  But let's take a look at the actual comparison rather than the final score.
Michter's 10 is somewhat available and, when found at retail, is a bit spendy but not to the point where you'll find yourself being served with divorce papers over the purchase.  Michter's 10 also is a product that a more casual drinker would likely find approachable.  Both due to the lower proof point and the less intense oak profile.
This comparison really highlights the fact that great bourbon can be had for a reasonable price…or an unreasonable price.  While these are both quality whiskeys (and I enjoyed sipping them) in the end, the ultra-premium sibling stands out as the clear winner here, albeit at an exponentially higher price.  Obvious as the winner might seem, I'm not sure I'd scream from the rooftops that Michter's 20 is something you need to go out and spend a boatload on.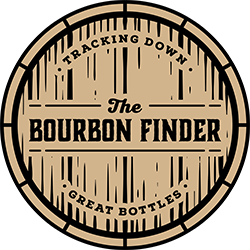 Our grading system: As mentioned in our About Us page, we're excited to share bourbon with our friends, family, and readers. There are enough critics, cynics, and curmudgeons in the whiskey world as it is, so our goal is to foster the bourbon community in a positive way by bringing fun and entertaining content whenever possible–as such–we decided that applying precise scores to whiskey was simply too serious for us (and didn't accurately showcase variability in taste from day to day). We use a simple grade school system to apply a grade to the whiskeys we review because we feel it is indicative of the whiskey's grade for us on that particular day. A grade of a "B" today may very well be a "B+" or even a "B-" on another day, so rather than focusing on a precise score today that may not stand the test of time, we are just sharing our overall grade of that pour for that one tasting. Pour a bit and enjoy, friends, these are the good old days of whiskey!