Pursuit United Bourbon (Batch 1)
As a long-time listener and fan of the Bourbon Pursuit Podcast, I've had fun reviewing whiskey from their brand Pursuit Series as well as single barrel selections they have made; however, today brings with it a brand extension and a whole new product: Pursuit United.  This is their first batched product and it will be available for sale when the calendar flips to 2021.  Let's tear into this and see what Ryan Cecil and Kenny Coleman have created for their first small batch product.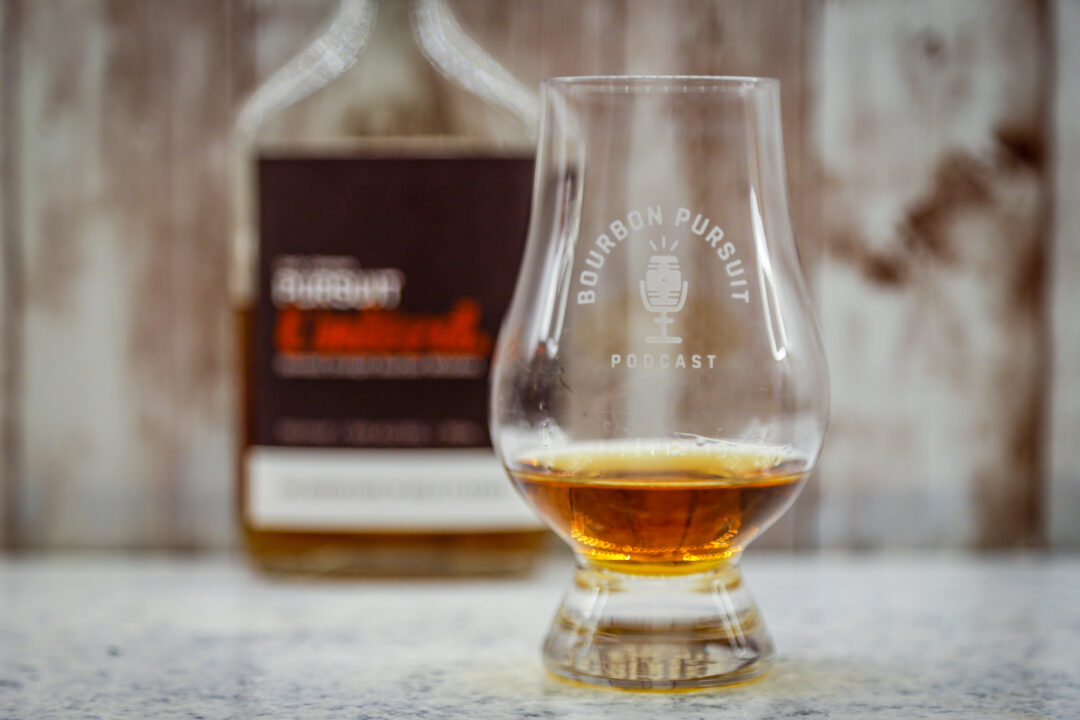 It's always exciting to whiskey geeks to find bottles they've never had before.  Seeing how this is a new line extension from Pursuit Spirits it's very safe to say I haven't had it–or anything quite like it before–which is really exciting.
As I mentioned in the intro I've reviewed other products under the Pursuit Spirits umbrella and enjoyed both a single barrel rye and a single barrel bourbon.  Owners Ryan Cecil and Kenny Coleman are sourcing whiskeys from what seems like every damn State in the US, which I supposed ties in nicely to the brand name Pursuit United.  Their debut batch is a blend of straight bourbon whiskeys from three States: Kentucky, Tennessee, and New York.
I like that Pursuit United discloses as much as they're able to, letting us know the Kentucky bourbon is from Bardstown Bourbon Company and the wheated bourbon is from Finger Lakes Distilling in New York.  The Tennessee bourbon isn't disclosed and I know what you're thinking…or at least I think I do: Tennessee?  Must be Dickel.  Well, dear reader, if you were thinking that you would be wrong!  While the source is not disclosed, the press information is clear about the fact that the Tennessee bourbon in this product is not from a distillery in Tullahoma, Tennessee.  Interesting stuff.  Let's take a look at more from the Pursuit Spirits website:
Pursuit United is the perfect blend of three states. These barrels of rye and wheated bourbons were united to create an uncommon whiskey.  A blend of mashbills that has both fruit and spice.

PursuitSpirits.com
I'm excited to tear into this and see what it's all about.  We're looking at a 108 proof non-chill filtered expression of straight bourbon whiskeys…let's go!
Tasting Notes…
Nose – Sweet sticky caramel and spicy oak. Dark vanilla with a light twist of fruity dessert (think cherry pie). The barrel character is evident here and there's an underlying warm spice going on.  With some time in the glass the vanilla grows a bit more pronounced, and the fruit backs off a bit.
Taste – A medium and almost oily mouthfeel.  Up front I get a big hit of boozy caramel that rolls off nicely and lands in a sweet and sticky fruit cobbler. Rebounding back and forth from notes that are almost apple and more noticeably sour cherry.  Heavy vanilla and plenty of baking spice baking it all up. The oak structure holds all of this together nicely and brings a darker profile into the mix.  
Finish – Clingier than a crazy ex spouse. This one holds onto the palate and fluctuates between the dark and heavy caramel that is backed up by vanilla and fruit until finally giving in to the oak and spice on the back.  It's not unlike Elijah Craig Barrel Proof B520 in regard to the profile of the finish. Impressively complex given the ages of distillate in this blend.
Final thoughts…
I'm impressed with this bourbon in a few ways.  I really think there was careful attention paid to highlighting the best parts of the (somewhat young) distillate while keeping the youth of the product in check.  There's a great coating of the palate and finish that sticks around with plenty of complex flavor.  It will be really interesting to add this into some blind tastings and see where it lands.
While Pursuit United is every bit a craft whiskey brand in terms of size, I'm totally comfortable rating this product on my standard grading system.  I'm excited to see where the Bourbon Pursuit guys take this brand extension in the future (Pursuit United Rye, anyone?!) and even more excited to see what will happen if they get their hands on a wider variety of stock for blending.
TheBourbonFinder thanks Pursuit United for graciously providing us a sample of their product. Being able to try new things in the whiskey space, without strings attached, is an opportunity we greatly appreciate. Per our review ethos, we provide objective reviews and commentary on media samples of spirits and products; remember, friends, these are the good old days of whiskey!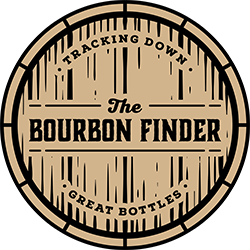 Our grading system: As mentioned in our About Us page, we're excited to share bourbon with our friends, family, and readers. There are enough critics, cynics, and curmudgeons in the whiskey world as it is, so our goal is to foster the bourbon community in a positive way by bringing fun and entertaining content whenever possible–as such–we decided that applying precise scores to whiskey was simply too serious for us (and didn't accurately showcase variability in taste from day to day). We use a simple grade school system to apply a grade to the whiskeys we review because we feel it is indicative of the whiskey's grade for us on that particular day. A grade of a "B" today may very well be a "B+" or even a "B-" on another day, so rather than focusing on a precise score today that may not stand the test of time, we are just sharing our overall grade of that pour for that one tasting. Pour a bit and enjoy, friends, these are the good old days of whiskey!