Kentucky Peerless (Bourbon & Rye)
Last year we published our review of Kentucky Peerless Bourbon. At the time of review the product was a little over two years old, and showed a lot of promise. Peerless has been working hard to continually increase the quality of their product, and has also lowered their SRP on their offerings as well, so we figured it was time to dig in for a re-review. Let's see if good things have come to those who waited!
As we discussed in our first review of Peerless Bourbon, this is a brand that was resurrected by the father and son team of Corky and Carson Taylor. There's some great family history tied to the brand–you can hear Corky discuss the family ties to General Patton and how his great-grandfather created the brand on Episode 216 of the Bourbon Pursuit Podcast. Hearing Corky talk about his great-grandfather's life story is damn impressive, and there's some of that story on the Kentucky Peerless website:
Originally operating as Worsham Distilling Company, Kentucky Peerless Distilling Company began in Henderson, Kentucky in the early 1880s. In 1889, Peerless Whiskey production began to flourish under the leadership of the entrepreneur. and our ancestor, Henry Kraver.

kentuckypeerless.com
Today's review will come through slightly different than normal. Seeing as how Sam wrote the review for Kentucky Peerless the first time around, he'll be re-reviewing the Peerless Bourbon and reviewing the Peerless rye for the first time, while John reviews both whiskeys for the first time. Let's dig in!
John's Tasting Notes…
Bourbon
Nose – Rich roasted corn, caramel, and a nice hit of oak. I'd peg this for being older than four years. There's a good chunk of vanilla on the nose, and I'm even catching a cola note. There is noticeable ethanol bringing some heat–but not enough to prevent me from getting in the glass to check this pour out.
Taste – Right up front this is rich and warm; but, not so hot that I'm scared off. A medium mouthfeel here that coats most of the palate easily, and then trickles down the jawline with an oaky toasted spice. There's a touch of grain that is the first indicator (for me) that this is a younger whiskey. There's quite a bit going on, and I catch a bit of caramel and cola again…then a tiny hint of licorice.
Finish – There is enough heat in this sip that you're well-aware it is a barrel strength offering. It's not going to teach you a lesson, but the ethanol is prominent in the finish and carries a tingling sensation longer than the flavors stick around on their own. The cola notes and a bit of nuttiness come through near the end, and it rounds out with some oak as it fades.
Rye
Nose – Bold rye spice, sweet caramel, then vanilla roll right out of the glass. A hint of pepper mixes in there. Man, maybe even a hint of buttercream comes through next. Toasty rye bread.
Taste – Medium mouthfeel with what I'll call respectable heat (Goldilocks zone heat). Big rye flavor and sweet, sweet caramel are mingling with a background hint of citrus. Oaky and spicy notes come through as well here.
Finish – A medium finish that ends up slightly drying. As the spice gives way there's a slightly drier pepper note I'm catching before oak shows back up. Enjoyable, but certainly on the drier side.
Sam's Tasting Notes…
Bourbon
Nose – A surprising amount of oak for it's age, as well as barrel char coming through. There's fruit…but not red fruits, more like white fruits.
Taste – The mouthfeel hits me as creamy and medium bodied.  Some young notes here. Baking spices…cinnamon.  Oak, almond extract, and vanilla.
Finish – The finish is medium and the oak, spice, and almond notes carry.
Rye
Nose – Barrel char mixing again with oak like the bourbon.  Lot of strong ethanol that's overpowering most of the nose.
Taste – Oily mouthfeel.  Drinking like a low-rye rye for me.  Not picking up on the dill or spearmint I had expected.  There's some fruit coming through that reminds me of oranges.  There's a nice oak influence on this.
Finish – The finish is medium in length, and (for me) is finishing pretty dry.
Bourbon Finder Grades:

-John
Bourbon: C+
Rye: B-

-Sam
Bourbon: B
Rye: B-
Final thoughts…
You can see here not only the difference between the two products–but the difference between the two palates involved. While I (John) tend to lean more toward an older and oakier bourbon profile like Knob Creek Single Barrel or an Old Fitzgerald 15, I enjoyed the rye profile a bit more here in this lineup. Sam will often times gravitate toward a classic bourbon profile of prominent vanilla and caramel–and he stuck true to that in his gradings. When it comes to rye, I'm big on the rye showing off with spice and having the barrel bring along some added character like Rare Breed Rye, or a Whistlepig 10 Year; meanwhile, Sam will often times reach for a slightly brighter profile. Overall it was great to see the growth Kentucky Peerless has achieved with their products since Sam's first review of Peerless Bourbon, and it's safe to say we're both eager to follow this brand as it grows.
TheBourbonFinder thanks Kentucky Peerless for graciously providing us samples of their products. Being able to try new things in the whiskey space, without strings attached, is an opportunity we greatly appreciate. Per our review ethos, we provide objective reviews and commentary on media samples of spirits and products; remember, friends, these are the good old days of whiskey!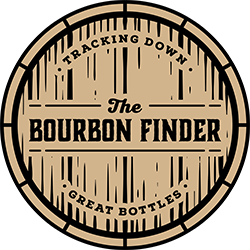 Our grading system: As mentioned in our About Us page, we're excited to share bourbon with our friends, family, and readers. There are enough critics, cynics, and curmudgeons in the whiskey world as it is, so our goal is to foster the bourbon community in a positive way by bringing fun and entertaining content whenever possible–as such–we decided that applying precise scores to whiskey was simply too serious for us (and didn't accurately showcase variability in taste from day to day). We use a simple grade school system to apply a grade to the whiskeys we review because we feel it is indicative of the whiskey's grade for us on that particular day. A grade of a "B" today may very well be a "B+" or even a "B-" on another day, so rather than focusing on a precise score today that may not stand the test of time, we are just sharing our overall grade of that pour for that one tasting. Pour a bit and enjoy, friends, these are the good old days of whiskey!