Russell's Reserve Single Rickhouse Series: Camp Nelson C
I have considered myself a fan of double-barreled shotguns and single barrel bourbon for a very long time now, but this release certainly highlights something a bit different. In a world that seems captivated by not only single barrel bourbon, but with private selections from specific warehouses on the Wild Turkey Distillery's property, we see an evolution take place in the form of Russell's Reserve Single Rickhouse. This new release puts the aging location, the historic Camp Nelson Warehouse C, on display. What exactly is a single rickhouse bourbon? Let's take a look, and then have a taste. For tasting notes and the video review, dive down this page just a bit for the Weekly Whiskey video where Jay and I break this product down.
Looking to connect? I'm on Instagram or you may reach out to me via Email or Discord if you'd like to discuss bourbon, request reviews, or anything else.
I find this release to be very intriguing. As a bourbon enthusiast I love seeing a brand like Wild Turkey rolling out more products that are catered to the enthusiast, but I also like seeing releases that mean something. This marks the last year of use for Camp Nelson Warehouse C, and I think it's a great way to commemorate a piece of brand (and local) history as the first release in a brand new series.
This small batch of bourbon was created from 72 barrels that were specifically selected from the center cut of the third and fourth floors of the historic rickhouse. I wouldn't go so far as to compare this (or any) Wild Turkey product to Blanton's, but there is certainly an interesting crossover with the warehouse location, as Blanton's Bourbon was originally selected from the center cut of the fourth floor of their historic Warehouse H, but I digress.
In the video above we discuss the press release and announcement of this new bottling in the Russell's Reserve lineup. Over on RareBird101.com author David Jennings shares a boatload of information on not only this release, but on Camp Nelson C and the history behind it with his sneak peek at this expression.
David goes on to say:
"…I should stress that Wild Turkey couldn't have selected a more meaningful location for Russell's Reserve Single Rickhouse's inaugural batch. Beyond the sheer excellence of the bourbon itself, it has come to my attention that Camp Nelson C has been decommissioned. If ever there was a time to bottle the soul of a rickhouse, it's now."

David Jennings, RareBird101.com
I think the way David has worded "bottle the soul of rickhouse" is great. Making a batched product from hand-selected bottles that the master distiller believes showcase the character of that location is certainly a great way to bottle the soul of a rickhouse, if such a thing exists.
One thing many folks are going to be curious about with this release is the price. Campari's press release indicates a $250 SRP for Russell's Reserve Single Rickhouse. While I do not use price, cost, or value as a grading metric in my reviews, it certainly impacts my ability to find bottles, as it does for everyone else. I find this pricing to be a bit odd, seeing as it's nearly three times the price of Russell's Reserve 13 (which is absolutely delicious) while Single Rickhouse is not an age-stated product.
Needless to say, this is certainly the most expensive bottle of bourbon I've seen from the Wild Turkey Distillery and, while I feel it will have a very hard time living up to the price tag, I'm happy to share my tasting notes on this release and allow you to be your own judge of value.
Tasting Notes…
Nose – Instantly strikes me as classic Turkey. Not quite dusty, but certainly reminding me of older Tear Label bottlings that bring sweetness with a touch of funk to the charred oak notes. Buttercream with a dash of burnt orange. Something in here reminds me of angostura bitters mixing with dried fruits. Notable caramel sweetness.
Taste – Sweet up front with rich oak, mild nuttiness that usually reminds me of pecan shell or even pecan wood, and a dusting of confectioners sugar. There's a brightness on the mid-palate that reminds me a bit of a fruit cobbler with citrus zest. The brightness rolls into a darker profile but is very "classic Turkey" in character with some dark brown sugar, lightly funky oak structure, and caramel.
Finish – Long, clingy and balanced – holds on a long time, albeit without a ton of complexity for me. Oak blends nicely with fruity cream, spice cake, and comes back around with the powdered sugar notes from the front palate.
Final thoughts…
This is tasty bourbon. It is good in every way I can rate: nose, taste, finish, everything is all there…and then there's the price. Hell, even without the price, Russell's Reserve 13 is the bottle I'm reaching for in terms of flavor.
I have a hard time imagining Single Rickhouse standing at the top of the proverbial podium with releases like the 17 Year Master's Keep Bottled-in-Bond and Russell's Reserve 13 to contend with. I feel like this release is something of a throwback to the decanters of days gone by.
While the liquid inside is undeniably great tasting bourbon, the release is more of a collectible as the last bottling to come from Camp Nelson C, than it is a highlight of the best product that could possibly come from the distillery.
Stay tuned for a video review on Weekly Whiskey where Jay and I will be tasting Russell's Reserve Single Warehouse and sharing more thoughts there. For now, thanks for reading along. Cheers!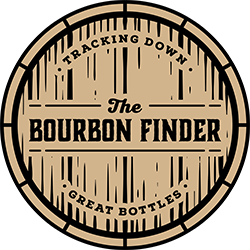 Our grading system: As mentioned in our About Us page, we're excited to share bourbon with our friends, family, and readers. There are enough critics, cynics, and curmudgeons in the whiskey world as it is, so our goal is to foster the bourbon community in a positive way by bringing fun and entertaining content whenever possible–as such–we decided that applying precise scores to whiskey was simply too serious for us (and didn't accurately showcase variability in taste from day to day). We use a simple grade school system to apply a grade to the whiskeys we review because we feel it is indicative of the whiskey's grade for us on that particular day. A grade of a "B" today may very well be a "B+" or even a "B-" on another day, so rather than focusing on a precise score today that may not stand the test of time, we are just sharing our overall grade of that pour for that one tasting. Pour a bit and enjoy, friends, these are the good old days of whiskey!