WhistlePig Beholden 21 Year American Single Malt
This past year has left me feeling as though every time WhistlePig has a new product release it sounds like one of the craziest expressions I've heard of. On the back of Boss Hog IX: Siren's Song, the Shoreham, VT distillery announced their spring limited edition release which has been dubbed THE BÉHÔLDEN. Don't ask me about the crazy accents on name of this release, as I think that looks as wild as the whiskey itself sounds like it will be. A 21 year North American single malt whiskey that has been finished in WhistlePig rye casks certainly sounds like a unique expression, and I'm really curious how this will drink. Let's take a look!
Looking to connect? I'm on Instagram or you may reach out to me via Email or Discord if you'd like to discuss bourbon, request reviews, or anything else.
In the video above, Jay and I review the Boss Hog release "Siren's Song", which expanded yet again on the crazy finishes WhistlePig has been crafting for the annual release of Boss Hog. Featuring a finish in Greek fig nectar and scratch-made Tentura (a Greek liqueur) this was an unforgettable expression that earned a rare grade of A here on the bourbon finder. This release left us wondering "what will they come up with next?", and today's review answers that very question!
Enthusiasts of Scotch and other single malt categories (such as the burgeoning American single malt) are likely to be right at home with The Beholden, as a 21 year single malt whiskey aged in ex-bourbon barrels; however, this may not be the single malt that comes to mind. Here is what WhistlePig has to say about this limited edition release:
Behôld… a revolutionary tale. Born from 100% malted barley at the first Single Malt distillery in North America, 21 long years of age lend rich maple and dried fruit notes to a bready, nutty base. The pig de resistance: a bold finish in WhistlePig Rye barrels. Savory, spice and smoky notes join the stage, contending with the malt itself to create a final spirit that rises to the call of a new generation. Today, its whisper is the oink heard 'round the whiskey world.
You'll probably notice that the above-quoted press release has some pretty cheeky descriptions in it. Jay and I discuss this in an upcoming episode of the Whiskey Raiders Podcast (will add a link here once it's live). The whiskey nerd in me had an initial reaction of being turned-off by the seemingly joking manner of the release, but after taking a step back and re-reading it a few times I think it's actually a sign of WhistlePig not taking themselves ultra seriously, and just having fun.
We've seen WhistlePig labels approved for other things that have me wondering if it's ever going to be a real product, like a Pit Viper collaboration for WhistlePig SummerStock, and I've got to say that either the folks in Shoreham, Vermont are some of the most hilarious trolls in the whiskey world or they've simply come out of their collective shell and are just having a boatload of fun with their brand. Either one of those things would be refreshing in the whiskey world–at least to a certain extent.
Here's another nugget of press release comedy that, I think, does a good job of walking the line between presenting the information a whiskey drinker wants to see, and totally taking the mickey.
As rare as it is brazen, just eighteen barrels of The Béhôlden embody WhistlePig's limited Spring release. Their story starts with stills hammered by the Scots themselves and absconded overseas for a brighter, and decidedly less dusty, future. Redeemed in the new world, these rogue stills began to run again more than two score ago – their bounty stashed in oak 'till finally finding Rye barrel finished unity in the land of opportunity. As everybody knows there's an 'e' in whiskey, but there's no 'i' in team. Thus, we humbly acknowledge the origins of Single Malt, whilst raising a glass to freedom o'er the hills of our own pig-trodden glen.
Being a limited edition release, this comes with some top notch packaging. The wooden box is very heavy-duty, and keeps a firm hold of the elegant bottle. Of course, with such a high end release and beautiful packaging, there is a matching price tag to accompany it–folks searching for this release should expect to pay at least the $799 SRP.
For the folks curious about the nitty-gritty details, here is what the press information boils down to:
21 years old
North American single malt
Finished 4 weeks in WhistlePig rye casks
46% ABV (92 proof)
Single barrel (only 18 barrels in this release)
Now–of course–all of the press info, lore, packaging, and suggested retail price in the universe can't make the product great. The only way we'll know what exactly this North American single malt is like is to get some into a glass and give it a go. So without further ado, here are my tasting notes for WhistlePig 21 Year.
Tasting Notes…
Nose – Rich, desserty, and opulent.  There's more happening here in the glass than I was prepared for: fruit cake, jammy red fruit, malty maple, and oak mingle with a dash of tobacco.
Taste – Coating the palate very nicely I get a quick hit of spice right up front that's immediately followed by fruitcake, a hit of nuttiness that sort of fluctuates between almond and hazelnut, an almost red wine characteristic of rich red fruits, and then a good backbone of malty goodness shows up.  I am reminded of maple sugar candy as this evolves a bit in the glass and on the palate.
Finish – As this moves from a spice and malt driven sip, it evolves into a sweet finish that ultimately leaves a maple sugar candy impression.  The finish fades a bit quicker than I'd like, although it has me immediately reaching for another sip.
Final thoughts…
If this is what we can expect from the vague North American single malt category, I'm here for it. This release certainly had it's surprises, but I'm really happy to say that the most important part (read: how it tastes) didn't disappoint. If anything, it actually somewhat shocked me. Even at the somewhat low proof-point of 92 proof (46% ABV) this delivered flavor in every way.
All in all I have to say that this is just a damn good whiskey. The finish could have held up a bit more, and who knows if a few more proof points may have done that, but in a limited release that WhistlePig is trying to break down barriers across categories with, I can see why 46% ABV would make plenty of sense. I'm looking forward to what the future of the single malt category holds, especially if there are more barrels of this particular whiskey resting in Shoreham, Vermont. Cheers!
The Bourbon Finder & Weekly Whiskey thanks WhistlePig for graciously providing us a sample of their product. Being able to try new things in the whiskey space, without strings attached, is an opportunity we greatly appreciate. Per our review ethos, we provide objective reviews and commentary on media samples of spirits and products; remember, friends, these are the good old days of whiskey!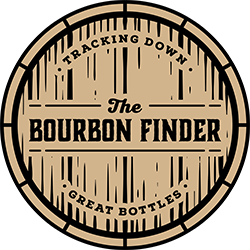 Our grading system: As mentioned in our About Us page, we're excited to share bourbon with our friends, family, and readers. There are enough critics, cynics, and curmudgeons in the whiskey world as it is, so our goal is to foster the bourbon community in a positive way by bringing fun and entertaining content whenever possible–as such–we decided that applying precise scores to whiskey was simply too serious for us (and didn't accurately showcase variability in taste from day to day). We use a simple grade school system to apply a grade to the whiskeys we review because we feel it is indicative of the whiskey's grade for us on that particular day. A grade of a "B" today may very well be a "B+" or even a "B-" on another day, so rather than focusing on a precise score today that may not stand the test of time, we are just sharing our overall grade of that pour for that one tasting. Pour a bit and enjoy, friends, these are the good old days of whiskey!