Whistlepig Boss Hog VIII "LapuLapu's Pacific"
Following up on last year's Boss Hog VII release "Magellan's Atlantic" comes at us in the form of an ultra-aged rye whiskey finished in Philippine rum casks.  The lore behind these releases tells us that this year's Boss Hog is the conclusion of a trip around the world.  Below you'll find two videos from Weekly Whiskey on this particular whiskey.  Jay and I review Boss Hog VIII and we also sit down with Meghan Ireland, Chief Blender at Whistlepig, to discuss the brand, the story, and the liquid.  Let's grab a pour and see what LapuLapu's Pacific is all about.
If you're enjoying reviews of limited edition whiskeys like this, please let me know! I'm on Instagram or you may reach out to me via Email or Discord if you'd like to discuss bourbon, request reviews, or anything else.
There are some things Whistlepig does with their annual Boss Hog release that are, in my view, quite noteworthy. The first is their pricing structure. This comes up frequently with the Vermont-based brand, but I still feel like covering it.
When the late Dave Pickerell built Whistlepig he wanted to avoid the increasingly popular secondary market.  Few things made Dave as upset as seeing a bottle of whiskey being "flipped" online for a massive markup.  Pricing Whistlepig products at the top price he thought someone would pay for the whiskey was a crucial step in launching this luxury spirit brand.  This pricing, along with putting their best product of the year into an annually-released limited edition are part of Whistlepig's DNA.
As mentioned in our interview with Meghan Ireland, it takes a year or more to craft a Boss Hog release.  Plotting that far ahead and spending that much time on making sure the product is the best thing they can make–combined with the premium pricing–sets the Boss Hog release into a rare place in today's whiskey world.
Moving on!  Let's see what Whistlepig has to say about this year's release:
An epic sequel to the World's Best Rye, The Boss Hog VIII: LapuLapu's Pacific completes our journey around the world, unfurling a chronicle as rich and bold as the whiskey itself.
Upon crossing the Pacific, Captain Magellan met his fate at the hands of the legendary Filipino warrior LapuLapu. A fierce and vociferous defender of independence, LapuLapu led his island home against the Spaniards. There he forged a successful fortification, staving off colonial occupation for more than forty years.

Whistlepig Distillery
In honor of our new hero, this rare edition sees a double finish in high toast, small batch, single island Philippine Rum casks, adding layers of warm spice and delicate tropical notes to an already deeply complex, well aged Rye Whiskey. LapuLapu's Pacific is a profound statement of strength and independence, a spectacular sequel to Magellan's Atlantic.
This rare and outstandingly complex whiskey is barrel strength, bottled between 104.8 and 106.6 proof.
Tasting Notes…
Nose – Bold and rich rye spice really invites another nosing of this glass. Wow I'm reminded a bit of Barrell Seagrass as the brightness of the rum adds a sugary sweet note blending with fruits and oak.
Taste – This is a real trip. Rich rye, layers of spice, heavy mouthfeel and a great rounded sweetness. If you've enjoyed any 15+ year Whistlepig (or Alberta rye from other sources) you'll appreciate the rich oak and vanilla buttercream that works nicely with the rye spice and bolder punch of fruit and rum as they work together beautifully. The rum finish works here in ways I wouldn't have dared hope for.
Finish – Long, long finish. This is a thinker. You can really go on a long ride with a big sip of this. The initial spice of rye that comes in quickly rolls off into the rum characteristics, but don't worry, it comes back around again. This is super interesting and the adventure goes on a long while.
Final thoughts…
Whistlepig has a winner here. I thought last year's Boss Hog VII was interesting and quite tasty, but this dives deeper down the rabbit hole for me. The complexity, the evolving flavors on the palate, and the unique aspects of this release place it very high in the scoring chart for me.
I can't speak much to the value, as it's more subjective than flavor.  Obviously the $500 SRP is going to keep a lot of folks from buying this release, and I think that's totally fair.  This is spendy whiskey through and through.
If you check out Fred Minnick's Bourbon Up on Amazon Prime you'll not only be hearing Dave Pickerell describe Boss Hog pricing, but you'll also be seeing the last recorded interview Dave did before he passed.  I encourage anyone interested in the brand, Dave's history, or this particular release to check that out and make their own choice on the value.
If you find this at a local watering hole for sale by the ounce, my recommendation is to get adventurous and have a pour.  You just may find yourself heading to your local liquor store to find a bottle…seriously.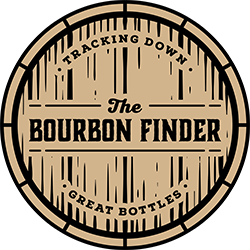 Our grading system: As mentioned in our About Us page, we're excited to share bourbon with our friends, family, and readers. There are enough critics, cynics, and curmudgeons in the whiskey world as it is, so our goal is to foster the bourbon community in a positive way by bringing fun and entertaining content whenever possible–as such–we decided that applying precise scores to whiskey was simply too serious for us (and didn't accurately showcase variability in taste from day to day). We use a simple grade school system to apply a grade to the whiskeys we review because we feel it is indicative of the whiskey's grade for us on that particular day. A grade of a "B" today may very well be a "B+" or even a "B-" on another day, so rather than focusing on a precise score today that may not stand the test of time, we are just sharing our overall grade of that pour for that one tasting. Pour a bit and enjoy, friends, these are the good old days of whiskey!