Wild Turkey Master's Keep One
As we near the end of 2021, we also begin to close down the limited release season of bourbon. One of the latest entries in this category comes from Wild Turkey in the form of their 2021 Master's Keep release dubbed "One". There are always questions of value and how each limited edition will fare in the bourbon world, but the question I hear most is from folks who want to know how One stacks up against the 17 Year Bottled-in-Bond from last year's Master's Keep offering. Let's go ahead and see!
If you're enjoying reviews of limited edition whiskeys like this, please let me know! I'm on Instagram or you may reach out to me via Email or Discord if you'd like to discuss bourbon, request reviews, or anything else.
Above you'll see the video review Jay and I did covering this new Wild Turkey release. If you're interested in all manner of Wild Turkey coverage (including tons of comparisons between batches) you should check out my friend David Jennings' website: RareBird101.com.
Let's get on with the review then. Wild Turkey Master's Keep is the (mostly) annual release where we see a bird of a different feather–presumably in a good way.
Last year's Master's Keep was a 17 year release that knocked my socks off.  That was as complex a Wild Turkey as I've ever tasted and I truly felt that every dollar of the $175 SRP was well-spent.  In taking a look at this year's release, this is what Wild Turkey had to say:
Master's Keep One embodies those distinct yet parallel philosophies – combining Jimmy's love of mid-aged bourbons (8 to 10 years) with Eddie's passion for complex characteristics that come with bourbons aged longer. Finding harmony in balance, the barrels used in this expression serve as an ode to Jimmy's preference for a bolder bourbon mingled with Eddie's precisely picked 14-year-old whiskey. Both whiskeys come together for a second maturation using new oak barrels specially toasted and charred in one of Eddies favorite timber rickhouses – Tyrone G.

Wild Turkey Distillery
The details behind this release sound interesting enough, to be sure, and I will say that some of my absolute favorite Wild Turkey expressions have been in the ten year range.  I'm excited to taste this and talk about it, so let's dig in.
Tasting Notes…
Nose – Somewhat mild on the nose but bringing in a sweet vanilla and oak note right off the bat, it's got a honey thing going on, and maybe a light kick of dark citrus and black tea.
Taste – Somewhat thin but brings sweet notes right up front.  A touch of cocoa powder mixing with a rich vanilla, there's just a pinch of fruit but it ends up hidden under a kick of oak spice.
Finish – As the sip moved from sweet to darker and somewhat spicy, it rolls back around to an almost artificial sweetness.  I'm somewhat reminded of a diet Dr. Pepper with the bouquet of notes that hang on for medium-long finish.
Final thoughts…
As mentioned in the video review above, this one is a swing and a miss for me. It's not bad bourbon–not by any means. Hell, it's totally "fine" bourbon and I have scored it thusly. I just think in a year where Russell's Reserve 13 was released for less than half the price of Master's Keep, the act was simply too tough to follow.
I tend not to get excited about whiskeys touting a toasted finish, but that's because they end up losing complexity for me. The marshmallow, cocoa, and other heavy sweet notes that the secondary finish sometimes brings forward just ends up throwing the final product out of balance, and without a strong backbone of spice to offset these finished products I find them to be outside of my wheelhouse.
In the case of Master's Keep One, it's just not there for me.  I'm glad to have tried it–I just think it misses the mark as a Master's Keep release in the end.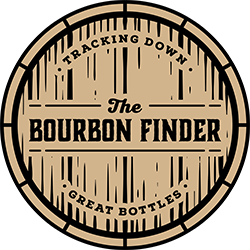 Our grading system: As mentioned in our About Us page, we're excited to share bourbon with our friends, family, and readers. There are enough critics, cynics, and curmudgeons in the whiskey world as it is, so our goal is to foster the bourbon community in a positive way by bringing fun and entertaining content whenever possible–as such–we decided that applying precise scores to whiskey was simply too serious for us (and didn't accurately showcase variability in taste from day to day). We use a simple grade school system to apply a grade to the whiskeys we review because we feel it is indicative of the whiskey's grade for us on that particular day. A grade of a "B" today may very well be a "B+" or even a "B-" on another day, so rather than focusing on a precise score today that may not stand the test of time, we are just sharing our overall grade of that pour for that one tasting. Pour a bit and enjoy, friends, these are the good old days of whiskey!