Barrell Craft Spirits Seagrass Lineup Reviews
Today brings an exciting comparison.  One I have been aching to do since my friends at Barrell Craft Spirits teased a possible ultra-aged expression of Seagrass over a year ago.  Well, not only is it true, but I've got it sitting here in a glencairn glass just waiting to be shared with you, dear reader.  It would seem as though my previous reviews of Barrell Seagrass (and Seagrass 16 Year Gray Label) were the tip of the iceberg.  Let's dig in to compare the Barrell Seagrass standard offering with the Barrell Craft Spirits Seagrass 16 Year Gray Label and the big brother of them all, the 20 Year Gold Label release.  Here we go!
I'm really excited to line these products up and see how they fare against each other in a head-to-head tasting. I've already reviewed each product in this lineup, which might lead you to draw a conclusion early, but I'd urge you to hold off on that line of thinking until the tasting and discussion…you may be surprised. The original Barrell Seagrass was my Whiskey of the Year, after all!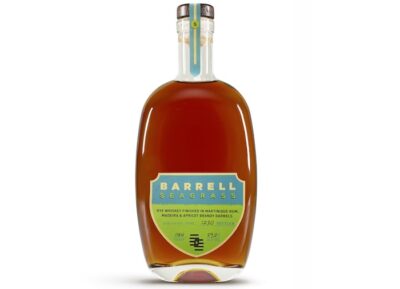 I'd like to quickly breakdown the timeline of the product releases just to give context of these unique whiskies. The first release, Barrell Seagrass, dates back to March of 2021, where Barrell said:
"Seagrass stands alone as a whiskey, while also inviting the drinker to explore the multitude of influences created by a global approach to sourcing, finishing, and blending," said Founder Joe Beatrice. "It highlights the grassy oceanside notes we love in rye and the opulence and spice of finishing barrels. It's bottled at cask strength so you can appreciate its true flavor."
I truly enjoyed this product since my first sip. Included in my review of Seagrass is a Weekly Whiskey video where Barrell's Chief Innovation Officer, Will Schragis, joined us for a single barrel selection and private tasting of upcoming products. Seagrass was among them, and it certainly left an impression on us.
Next on scene was an entry in the Barrell Craft Spirits lineup of Gray Label Whiskey, Seagrass 16 Year. This product was entirely comprised of Canadian rye (a diversion from it's younger sibling in terms of liquid profile) that was finished the same way.
Releasing in January of 2022, Gray Label Seagrass 16 arrived with an SRP of $250, in line with the BCS Gray Label releases, and the brand had this to say:
"We knew we had something special with the launch of Barrell Seagrass last year and decided to take that same method of global sourcing and blending, both in whiskey and finishing materials, and apply it to a very special set of barrels," said BCS Founder Joe Beatrice. "BCS Gray Label Seagrass is an expression rooted in the profile of Barrell Seagrass, but at a level only achievable with older and higher proof whiskies."
My subsequent review took a slight upgrade in score from the original A- taken home by Barrell's first Seagrass expression. The article linked in the beginning of this paragraph also includes a Weekly Whiskey video diving deeper into the release. This release landed a (very rare) clean A score, and netted a perfect 10 from my co-host T8ke over at Whiskey Raiders.
Now we come to the final boss of the Seagrass lineup. The Gold Label (yes, that means $500 SRP) Seagrass 20 Year. The second release of BCS Gold Label whiskey, and the most expensive rye they have produced to date. The brand had this to say in May of 2022:
"Gold Label Seagrass epitomizes our team's expertise in global sourcing and blending, both in whiskey and finishing materials," said BCS Founder Joe Beatrice. "This exceptional whiskey is remarkably flavorful, showcasing the best of the Seagrass profile in a whiskey that can only be made this complex and nuanced with time in the barrel."
There is only so much press info you can read. We all know what really matters here: which one is the best, and is it worth the price? I always say that value is at least as subjective as flavor, so I can't tell you if any bottle is worth buying. I can only tell you what I think it tastes like and how it scores for me. The banking, sadly, is up to you.
For now, I'm going to dive in. Let's give these a taste and rank them!
Barrell Seagrass, Gray Label Seagrass 16, and Gold Label Seagrass 20
Seagrass
Nose – Bright fruity rye.  Apricot and nectarine stand out and mingle with pepper.
Taste – Right off the bat this comes through as a fruity expression that has a big hit of sweetness, as it moves across the palate the layers of fruit open up and it shows some depth with honey, rye, and a touch of melon.
Finish – Good balance of flavors hang on, and as the initial sweetness and fruit salad give way, the rye takes hold.  The tipping point where it moves from sweet notes into spice is really enjoyable.
Seagrass 16
Nose – Punchy fruit with a pile of pepper coming through.  The higher ethanol here stands out, but isn't unpleasant.  The rye is there, but rather than being slightly grassy or herbal it shows with Necco wafers and candy sweetness.
Taste – A total apricot preserves bombshell.  The high ABV comes in with heat that carries with it a wave of fruit filling and marmalade.  There's a candy sweetness that pops up, sort of like a candy necklace (you remember those, right?) and then moves to a big pile of rye spice and black pepper.
Finish – I know I've used this word for the Seagrass 16 finish before, but it's eternal.  A sip of this clings to the palate and really washes waves of sweet fruit and candy over you again and again.  Like standing outside of a candy shop on a summer day.  The rye spice moves in, but where the standard Seagrass shows an elegant transition from sweet, to fruit, to spice, the Seagrass 16 is more like a fireworks show.  One flavor explosion, then another.
Seagrass 20
Nose – Rich and heavy fruit.  A nice framework of oak ties together the (now obvious) apricot and apple notes.  Syrup from a fruit cocktail, funky rum, and even some red fruit.
Taste – This is so nice on the palate.  A luxurious mouthfeel coats the palate with rich layers of fruit preserves, maple butter, autumn honey, and white pepper.  The overall volume of flavor isn't turned up to eleven like Seagrass 16, but the balance achieved here is on a different level.
Finish – Long and rounded.  This moves gracefully from one note to the next.  The added oak brings in some vanilla, barrel char, and more depth to really round out the heavy fruits and rum that lead the charge.
Winner: Gold Label Seagrass 20
Final Thoughts…
Alright, there's a lot to unpack here. I'll start off by saying that for this tasting (conducted over two different days) I cemented a few things in my mind about the Seagrass releases.
First and foremost, the standard offering of Seagrass is an absolute gem. This is unique, available, and priced within grasp of many budgets. It brings great flavors that suit a summer cocktail, or neat sipping year round, and there is really nothing quite like it on shelves.
The next thing I reaffirmed was that Seagrass 16 is an complete and total rocket. This expression melds Canadian rye character with Apricot brandy in an explosive way. The volume on this is, as I said, turned up to eleven. While I think it's probably going to drink a tad hot for some folks, this is firmly placed in the enthusiast category where higher proof is usually expected.
A new piece of information is that the Gold Label Seagrass 20 Year is an incredibly rounded and balanced pour. This expression is really a master class in blending and finishing whiskey. While the overall volume is lower than Seagrass 16 (it's not quite as punchy) it brings more to the table in terms of mouthfeel, complexity, and cohesiveness.
Ultimately the order of this tasting for me was a little surprising in that I rated them: Gold Label, Standard Offering, Gray Label. While I had expected a pretty logical progression in flavor and price to dictate the score, I found that when I compared them side by side, the Seagrass 16 has such high peaks that there are valleys created in the tasting, which leave me looking for a tad more balance (albeit at the cost of overall flavor) if that makes sense.
I think the real takeaway here is that there are no losers in the Seagrass lineup. I'd be happy with any one of them on any given day, and I'm damn happy to have tried them all. Thanks for reading along, be sure to tag me on Instagram with your Seagrass posts. Cheers!
TheBourbonFinder thanks Barrell Craft Spirits for graciously providing us a sample of their product. Being able to try new things in the whiskey space, without strings attached, is an opportunity we greatly appreciate. Per our review ethos, we provide objective reviews and commentary on media samples of spirits and products; remember, friends, these are the good old days of whiskey!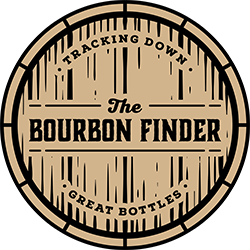 Our grading system: As mentioned in our About Us page, we're excited to share bourbon with our friends, family, and readers. There are enough critics, cynics, and curmudgeons in the whiskey world as it is, so our goal is to foster the bourbon community in a positive way by bringing fun and entertaining content whenever possible–as such–we decided that applying precise scores to whiskey was simply too serious for us (and didn't accurately showcase variability in taste from day to day). We use a simple grade school system to apply a grade to the whiskeys we review because we feel it is indicative of the whiskey's grade for us on that particular day. A grade of a "B" today may very well be a "B+" or even a "B-" on another day, so rather than focusing on a precise score today that may not stand the test of time, we are just sharing our overall grade of that pour for that one tasting. Pour a bit and enjoy, friends, these are the good old days of whiskey!